Introduction
Want to output video display to bigger TV? CHOETECH USB-C to HDMI Cable with 60W Power Delivery Port 4K @ 60Hz can do the trick for you. It supports devices with Type-C port (Thunderbolt 3 compatible) such as 2017/2016 MacBook Pro, iMac 2017, 2016/2015 MacBook, ChromeBook Pixel, Samsung Galaxy Note 8, S8, S8 Plus, S9, S9 Plus,, Huawei Mate 10, Mate 10 pro and so on. Enjoy unlimited power source with PD charging port which delivers up to 20V/3A (60W). Interested? Read this review to know more…
Special Thanks
This review is possible thanks to below companies. Be sure to check them out…
CHOETECH for this CHOETECH USB-C to HDMI Cable 4K @ 60Hz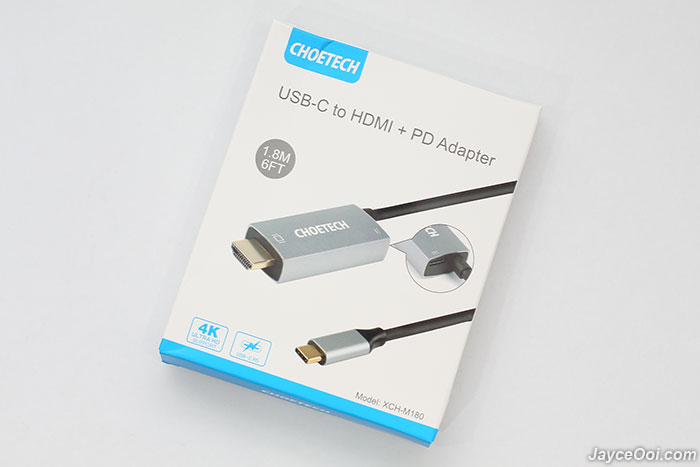 Package Content & Design
CHOETECH USB-C to HDMI Cable comes in a simple packaging. There are cable, velcro tie and bookmark. No user manual as all the information needed is located on the packaging itself. No worry, it is very simple to use this cable. Just plug and play will do. That's it.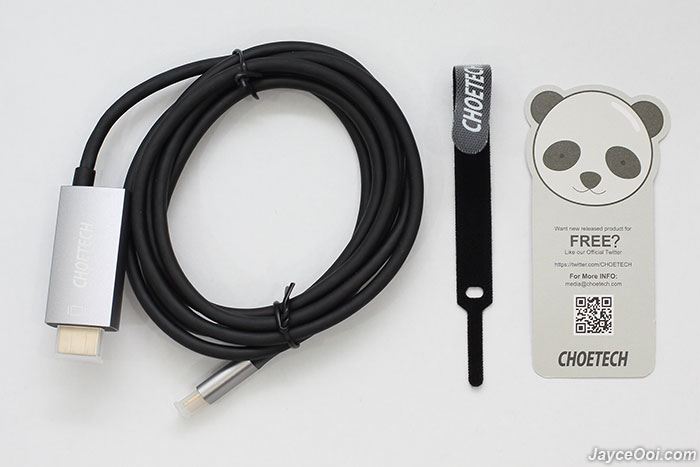 Build quality is excellent with metal housing. Gold-plated HDMI and USB-C connectors. Sturdy and long cable too – up to 1.8m.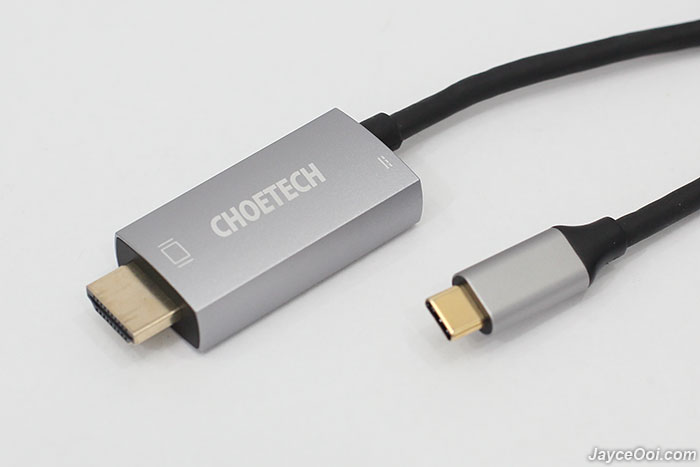 Performance Result
Yes, unlike normal USB-C to HDMI cable. CHOETECH one comes with USB-C PD charging port. Quickly charge your connected device while displaying without worrying of the adapter draining your battery. Enjoy unlimited movie while still able to charge your mobile devices. Note – you need to use back original charging adapter in order to get the best charging performance.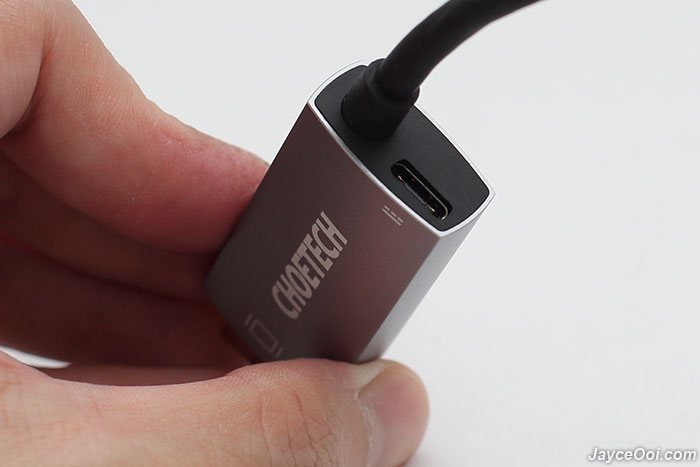 Up to 4K UHD 3840 x 2160 @ 60Hz support. And backward compatible with 1080p as well. Of course, it supports audio output on top of video. Ideal choice for family cinema, conference, presentation, gaming and more. Just plug and play. As you can see, my Samsung Galaxy Note 8 is projecting to bigger monitor perfectly. Smooth and flawless screen mirroring without any lag like wireless. As must have for fast paced gaming like FPS, PUBG Mobile and so on…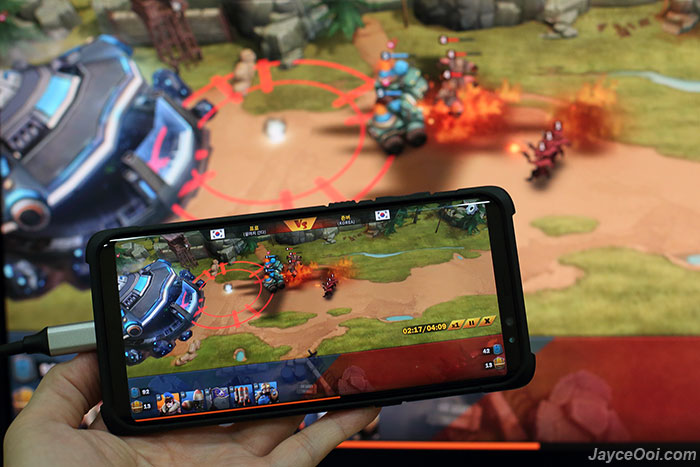 Advantages
4K UHD @ 60Hz output
60W USB-C PD charging port
Plug and Play
Excellent build quality
Long cable
Limitations
Conclusion
Need to output video from your MacBook or smartphone? Be sure to check out this CHOETECH USB-C to 4K @ 60Hz HDMI Cable with PD charging port. Enjoy bigger display anyplace, anytime that you like. More information can be found at CHOETECH Website. And get yours at Amazon or Lazada.