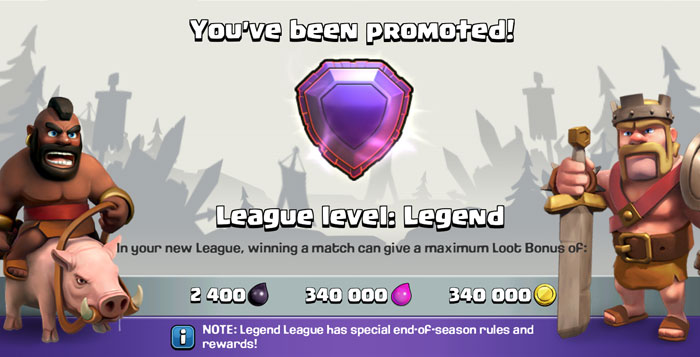 Yeah!!! Am I the first in the world that managed to push to Legend League in Clash of Clans by defending? All thanks to my latest TH11 trophy push base that allowed to me to defend my way to Legend League. It took me around 2 weeks to do so (from Champion League). Wondering at Titan 1 for almost a week as it is the most difficult league to push. Anyway, I am a Legend League player now. My quest to Legend League by defending had completed…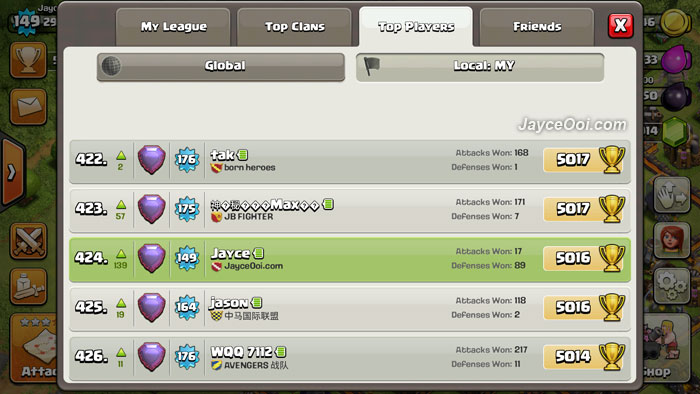 Why attack others to push to Legend League when defending can also? And I don't have to wait for bases to attack in the cloud. No cloud problem here as I get attacked 5 minutes later after logged off. No need to wait to find a nice base to attack in Titan League. No worry about losing lot trophies when lost the battle too. Trophy lose during defenses is much lesser (as most of the time you are attacked by player with higher trophy than yours). Here are the last 6 defenses that brought me to Legend League.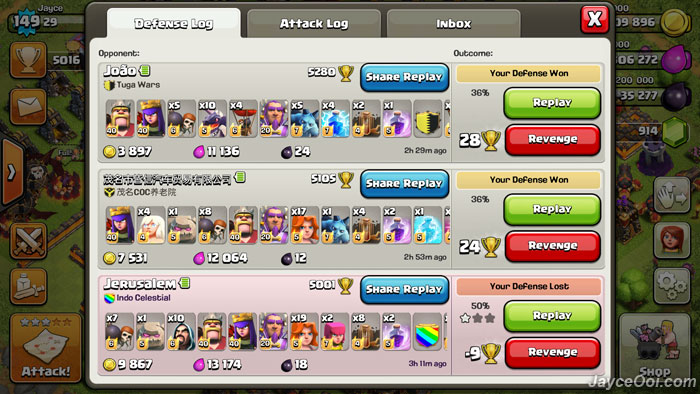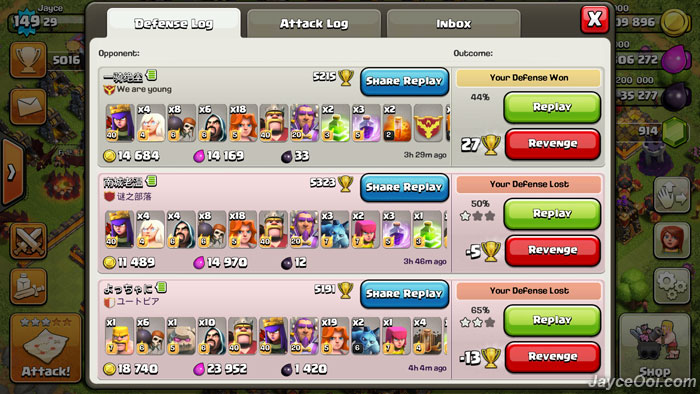 I would like to thanks all the attackers who failed. Without you guys, I cannot accomplish my quest here. And attackers who won too as I cannot improve my base then. I also learnt how to do a nicely planned attack too. Of course, I cannot miss out Safe and Fair Play Policy by Supercell too. This helps a lot else modders surely crush my base by knowing all my traps. Yes, traps play a role here as most of the defense wons are 47% to 49%. Without proper placed traps, 50% is easily reached. Max level of walls help too by the way (Don't say magma walls are just for show off). As I mentioned previously, my best town hall 11 trophy push base is not actually 100% anti Valkyrie or queen walk. But attackers will fail the attack if not plan well. It can be used as war base too.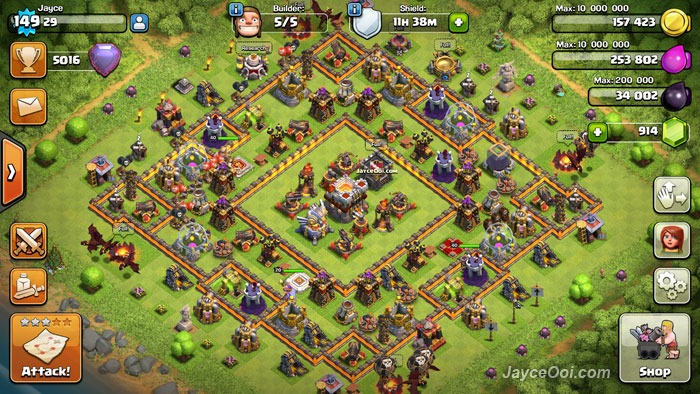 Here is the base that brought me to Legend League by defending. Yes, this base can easily 1 star with max TH11 troops (2 stars when backup with Grand Warden ability). But it also helps me to win lot defenses. Believe it or not? Try it yourself to find out…