Yeah… There are 10 Gameloft Games can be downloaded in Samsung Apps for free ~ UNO HD, Spider Man HD, Modern Combat 2 HD, Hero of Sparta HD, Gangstar Miami Vindication HD, Dungeon Hunter HD, Dungeon Hunter 2 HD, Brothers in Arms 2 HD, Avatar HD and Assassin's Creed HD. All of them are available to download for FREE. By the way, they are for Samsung Galaxy S II only.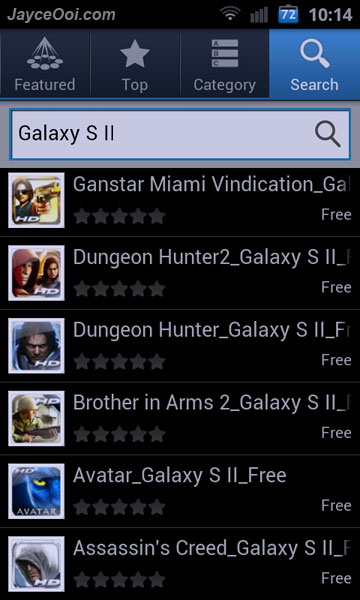 Ya, right. They are not full version (I downloaded 3 games, no point to try out the rest). Very disappointed… Why bother to post it at Samsung Apps again since you already have the demo / trial versions in Samsung Game Hub. So don't bother to download these 10 free Gameloft Games in Samsung Apps (if you had tried the demo version previously). They are not full version.
And try them out with the latest gamepad like GameSir G4s that supports both Android and Windows. It can be connected through Bluetooth 4.0, 2.4GHz wireless and wired. Read GameSir G4s Review to know more.