Google denied Android 4.0.1 Ice Cream Sandwich upgrade on old Nexus One officially. But that does not stop developers from create Android 4.0 ICS ROM for Nexus One. And ported to HTC HD2. Since the porting is just started few days after Google released Android 4.0.1 Ice Cream Sandwich source code to Android Open Source Project (AOSP), it is consider beta version to me as not all the functions are working well and smoothly. But it sure looks good for early build and no soft buttons like Galaxy Nexus. So you have extra space on screen and use hardware buttons instead. And I am looking forward for the main stuff that I want in Android 4.0 to be working ~ 2D hardware acceleration with GPU.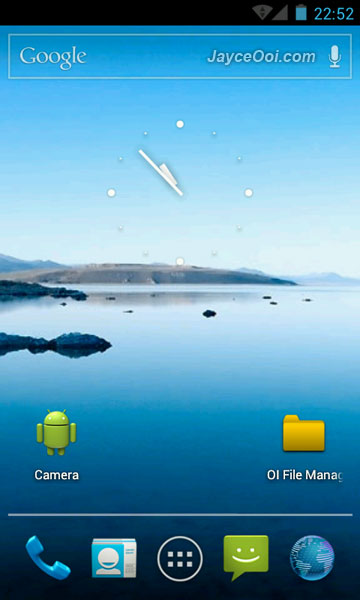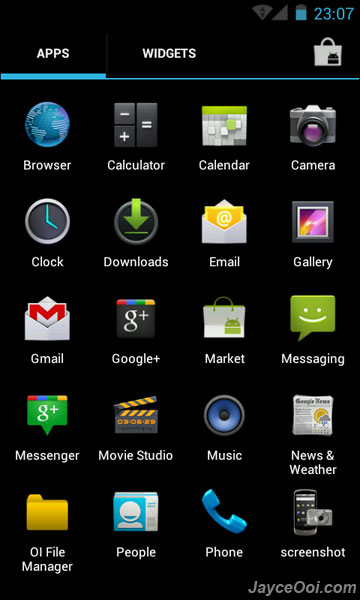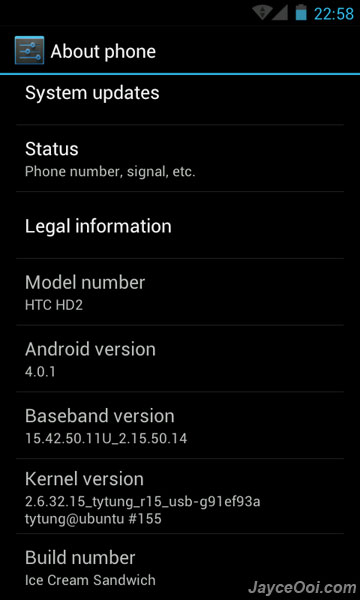 Thanks to XDA Developer, sportsstar89 for Android 4.0.1 ICS ROM for HTC HD2. And thanks Tytung for the kernel (and other developers that missed out). We can't enjoy Android 4.0.1 ICS on HTC HD2 without them. Based on ROM chef, ROM v1.1 has SMS, sound, SD card mounts, data, accelerometer, Wi-Fi, Bluetooth, phone, multi-touch and gallery working. Those still cannot work are camera, USB mass storage and 2D hardware acceleration. So be sure to go to XDA website to get the latest better build.
Installation guide ~ How to Install Android 4.0 Ice Cream Sandwich on HTC HD2? (Video)
Download Android 4.0.1 Ice Cream Sandwich NAND ROM v1.1 for HTC HD2 here.