Foursquare supports most of the mobile OS out there like Apple iOS, Google Android and BlackBerry. But it does not support Windows Mobile. My friend invited me to join Foursquare last few months. But I did not join until now. Why? We have Foursquare Windows Mobile Client finally. It is called MySquare.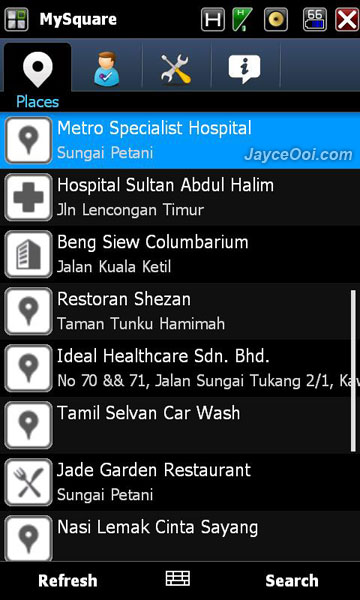 MySquare Features
Use your location to find out nearby places
See your friends latest check-ins
View tips of places
Share your experience with others
Explore foursquare and earn points and badges
Use even gps or network fix
Integrated with google maps
MySquare is currently in beta stage. Do expect some bugs here and there. I tried. And it hang sometimes. Do try it if you want.
Download MySquare 1.0.3865.26913.beta here.