Movie lovers, here is a good news for you. IMDb Mobile is developed for you on Windows Mobile Phone. It is an application that uses the Apple iPhone IMDb API to retrieve information from IMDb (The biggest, best, most award-winning movie site on the planet) and display it on your Windows Mobile Phone.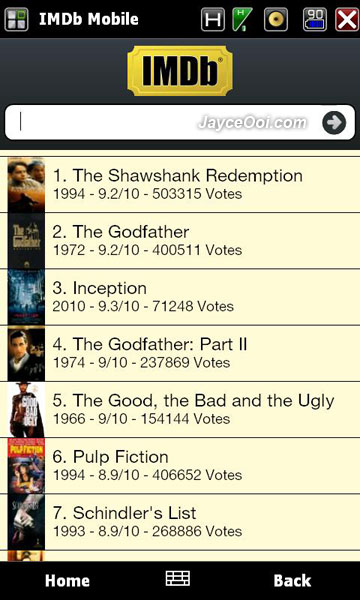 IMDb Mobile Features
Screen/Orientation Independant
User Ratings/Reviews
External Reviews
Search Movies/TV/Video Games/Actors
Finger-friendly interface
DVD Covers
Actor Headshots
Trivia
Quotes
Photos
Top 250
Coming Soon List
Videos/Trailers
Goofs
App-To-Date Support
TV Episode Listings
Parental Guide Info
Movie Certificates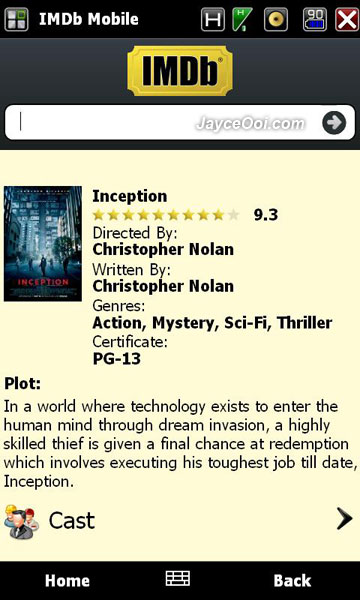 Yeah… I love it. It has most of the movie information that I want including trailers. But do make sure that you have unlimited data plan. As it will download lot of data.
Download IMDb Mobile v0.7 here.