Any Android Open Kang Project (AOKP) fans here? You can enjoy Official AOKP Android 4.0 Ice Cream Sandwich ROM for Amazon Kindle Fire now. It is supported by AOKP team themselves. Current official build 37 was compiled with old kernel (no Hashcode 3.0 Kernel) and has Wi-Fi issue. So I tested latest test release build with Hashcode 3.0 Kernel. So you get all hardware acceleration support in this ROM. And feel free to customize AOKP settings in ROM Control to match your taste.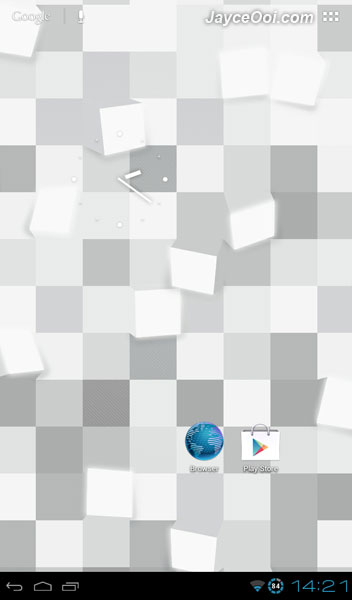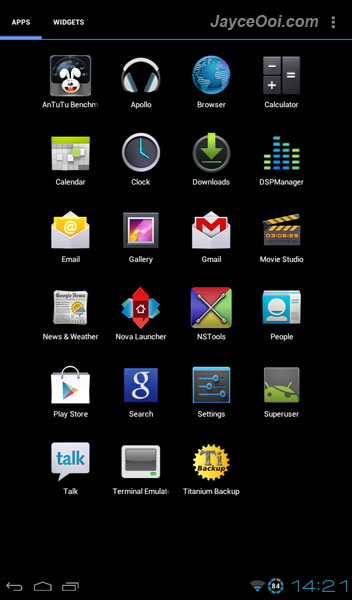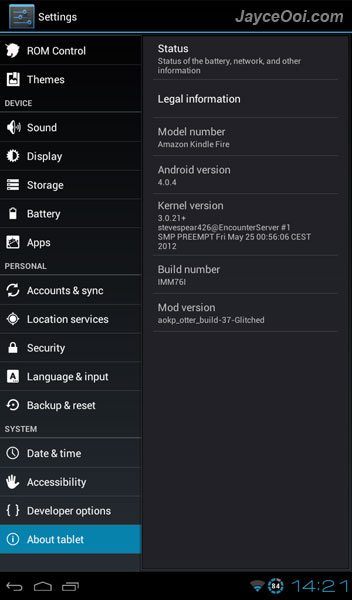 Be sure to check out XDA website for more information and latest official AOKP Otter ROM for Kindle Fire.
Installation guide ~ How to install custom Android ROM on Kindle Fire with TWRP 2.0? (Video)
Download AOKP Android 4.0.4 Ice Cream Sandwich ROM build 37 for Kindle Fire here.
Download Google Apps here.