Google does not have native Android application for its Google Tasks. So I did not use it for quite sometimes until I found Taskos To Do List. It is a free, simple and intuitive to do list for android.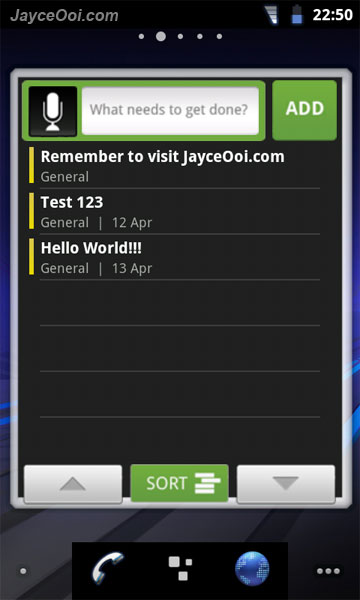 Taskos To Do List Features
Speech to Text support
Simple user interface
Google Task Sync
Easy calling from within the to do list
Auto-complete support (contact, popular verbs etc.)
Small Widget (1X4)
Big Widget (3X4)
Scheduled alerts
Enhanced productivity methodologies
Pre-defined Categories
Set Importance
Edit Notes
Easy Sorting
Tasks Sharing
Download Taskos To Do List at Android Market here.