I started to use TCPMP 0.72RC1 on my old Windows Mobile 2003 SE several years back. It is a very powerful free media player on Windows Mobile devices. However, I have problem to use it on my new HTC HD2 due to different screen resolution. I tried several TCPMP builds but no luck on getting them to work until I found the very one done by xda-developers. Note – TCPMP = The Core Pocket Media Player. It was replaced by commercially-licensed CorePlayer.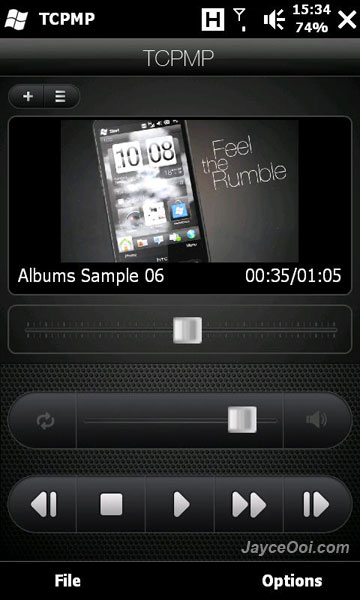 TCPMP supports many audio, video, and image formats, including AC3, HE-AAC, AMR, DivX, FLAC, H.263, H.264, JPEG, Monkey's Audio, MJPEG, MPEG-1, MP2, MP3, Musepack, MS-MPEG4-v3, PNG, Speex, TIFF, TTA, Vorbis, WAV, WavPack and XviD. With plugin help, it can support FLV now which I use it the most. I can play YouTube video with it finally which cannot be done with HTC HD2 built in media player ~ Album.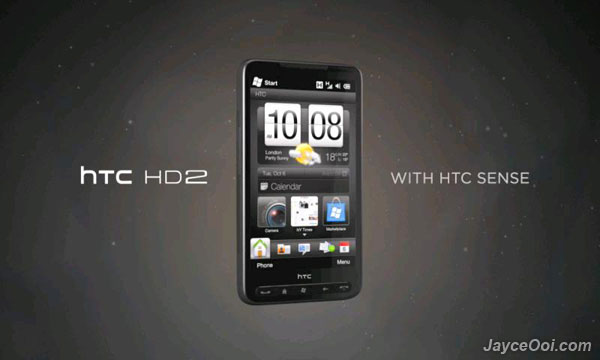 TCPMP does not support full hardware acceleration on HTC HD2. So don't bother to use it to play MP4 or H.264 videos. It is slow. Better stick with HTC built in media player on those formats. However, FLV videos shine with it. By the way, this TCPMP version should work on other Window Mobile devices like Samsung Omnia II, HTC Touch Pro 2 that have WVGA screen. Enjoy…
Download TCPMP netDrg v2 here.