Introduction
Hey guys, check out the largest mouse pad that I ever own. HAVIT HV-MP855 Extended Waterproof Gaming Mouse Pad is the one. You can practically put both keyboard and mouse on top of it. And still have plenty space left. Furthermore, its mercerized waterproof material lets your mouse slide smooth and precisely. Does it really that great? Let's check it out…
Features
Large size design
Gaming surface
Edge covering design
Water Resistant & Non Slip Bottom
Package Content & Design
There is HAVIT HV-MP855 mouse pad and feedback card in the package. Hmm… The mouse pad does have little rubber smells as mentioned at Amazon. No worry, just leave it expose to air for few days and you are good to use it then. Wow… HV-MP855 is a really large mouse pad with 90 x 40 cm in size. Easily cover your keyboard and still left a large space for mouse movement.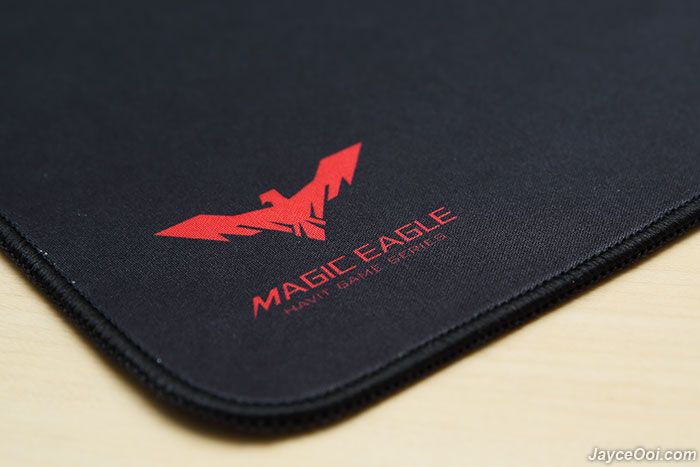 Specifications
Material: Mercerized waterproof material + rubber
Size: 36″x16″x0.12″ (900*400*3mm)
Net weight: 23.5oz (668g)
Color: Black
Performance Result
Spilled coffee? No worry, HV-MP855 mouse pad got it covered. Yes, it is really waterproof. Just have a look on the photo. You can actually play with water droplets on top of the pad. Cool, right?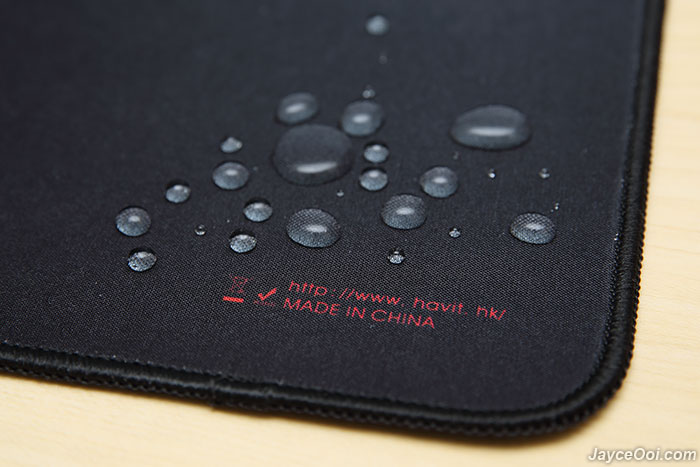 It also act like a soft cushion with 3mm thickness. Stitched frame helps to improve durability here. And anti-skid rubber base prevents the pad from moving around. Finally, the mercerized surface does help to provide smooth and precise glide on my mouse along the pad. Furthermore, it improves accuracy as well.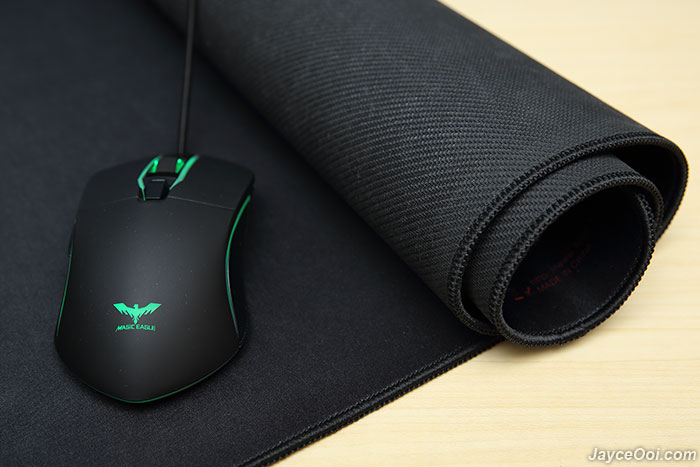 Advantages
Hey, it's large
Smooth and precise glide
Waterproof
Decent build quality
Limitations
Smelly out of the box (fade away after few days)
Conclusion
Need a large gaming mouse pad to cover both your keyboard and mouse. Look no further, HAVIT HV-MP855 is the one that you should try. And level up your gaming experience then. I got mine from Amazon. You can do so too.