Apple iPad will be charged when attached to a computer via a standard USB port (most PCs or older Mac computers), but only when it is in sleep mode. This is not a good way to charge it because you cannot use iPad on the same time. Officially, 10W power adapter is the only tool to charge iPad while using it for PC users. So how to charge Apple iPad on PC?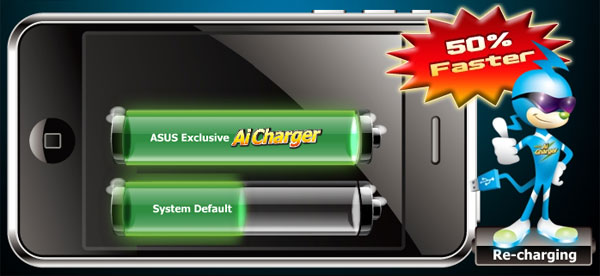 ASUS Ai Charger is the tool that can help you. It turns PC into a flexible power-up station for popular Apple devices through a simple USB connector. It can charge iPod, iPhone and even iPad on PC. Charging goes up to 50% faster. And it works on non ASUS motherboard ~ my Gigabyte motherboard.
Based on my testing, it took 1 hour to charge 15% battery of iPad. Therefore, it needs around 6.7 hours to fully charge iPad. Longer time than 10W power adapter which need only 4.5 hours. But it is better than not charging at all.
Download ASUS Ai Charger here.