How to enable Adobe Flash on Samsung Galaxy S4? Seriously, who need to use Flash nowadays? Personally, I don't care about Flash at all on my mobile devices. But there are certain websites which still using Flash content as their main page. You can't continue without Flash installed. They should change into HTML5 standard but not yet. So Flash is a must on Galaxy S4 when browse those websites.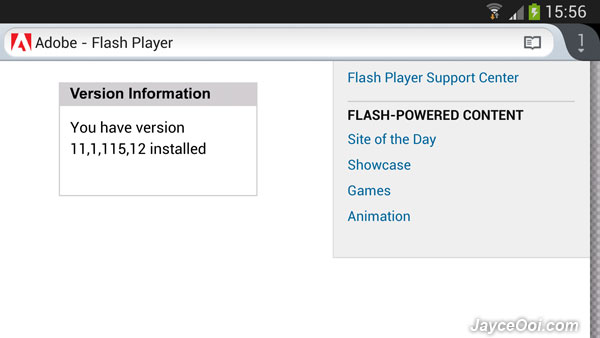 How to enable Flash on Galaxy S4?
Get yourself a web browser that support Flash like Firefox. Note – Samsung stock browser and Google Chrome do not support Flash. Then install Adobe Flash Player apk here. Enjoy Flash content on Galaxy S4 then.