Looking for a stable and power saving custom kernel for Google Nexus 7? You can try Dmore Kernel for Nexus 7. It is based on Google AOSP Tegra kernel source mr1.1 for Android 4.2.2. And should compatible with all 4.2.x based ROM. What are the features on Dmore Kernel for Nexus 7? You can overclock and undervolt CPU. Overclock Tegra 3 CPU too. Debugging is removed, Fsync enabled by default and tweaked ramdisk. Multiple governors support like Interactive, Performance, SmartassV2, Touchdemand and Lagfree. Also support USB host mode charging, fast charging, fixed installation and USB audio…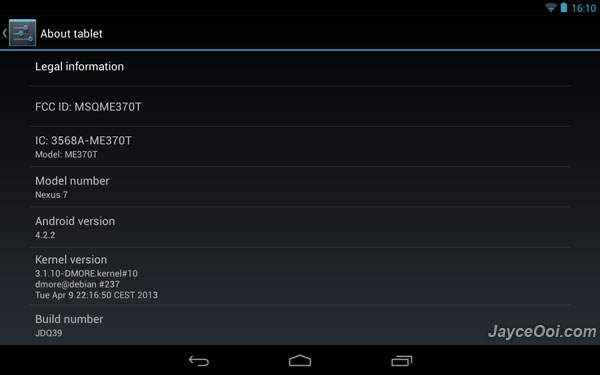 Installation guide ~ How to install custom kernel on Nexus 7?
Download Dmore Kernel for Nexus 7 here.