Err… Samsung Galaxy Note 3 handwriting with S Pen is not working. I can write but it can't convert into digital text. So how to fix it? Well, factory reset won't able to solve this problem. The S Pen handwriting recognition is working out of the box when I got Galaxy Note 3. But it is not working now. Why? The Samsung Keyboard input license expired. Haha… Samsung forgot to pay the bill.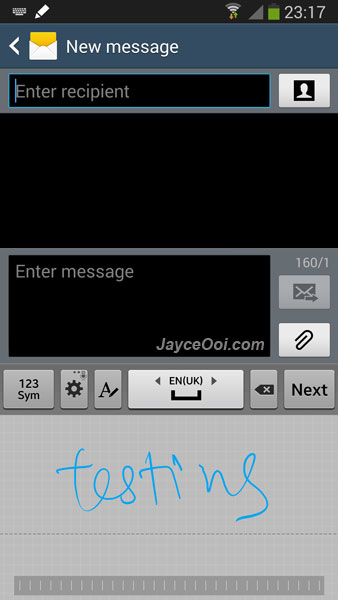 How to fix Galaxy Note 3 handwriting to text not working issue?
There are several solutions. The easiest way – change the date back before 30th September 2013. Yes, you can continue to use Samsung Keyboard handwriting recognition before that license expire date. Or use other input method. Or use MyScript Stylus input (link) directly (Samsung Keyboard uses this as well).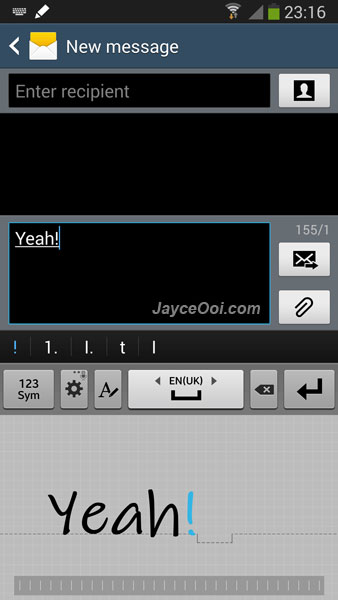 The final and ultimate solution – wait for Samsung to release OTA software update or patch. Changing to other input is not user friendly at all…
Update – Great! Samsung is fast on fixing this issue. Download Samsung keyboard Note 3/10.1 (link), install and restart your phone. It is working now.