How to use PlayStation 3 DualShock 3 Wireless Controller on Samsung Galaxy S4? Simple, just plug it in with USB OTG cable will do the task. However, you need to connect through wire in this case. DualShock 3 Wireless Controller support Bluetooth connection, right? Yes, but Galaxy S4 can't detect it as well just like other Galaxy Series. Luckily, Sixaxis Controller application is able to save the day. You can connect Bluetooth connection then. However, root access is required.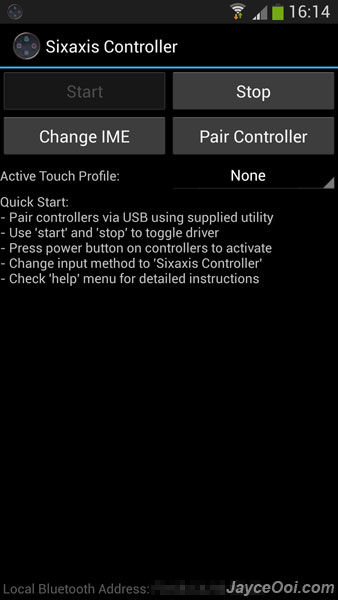 How to use DualShock 3 Wireless Controller on Samsung Galaxy S4?
Download Sixaxis Controller from Google Play Store (link) then install it. Use SixaxisPairTool (get it from Dancing Pixel Studios website) to set Galaxy S4 Bluetooth address to DualShock 3 Wireless Controller. Then use Sixaxis Controller to pair them. And don't forget to enable Gamepad mode in Preferences – Gamepad Settings. You might need to change IME to Sixaxis Controller for those games which don't support native controller. Of course, Active Touch Profile is needed in this case. That's it.
Want to root Galaxy S4? Please refer to this guide – How to root Galaxy S4 GT-I9500? (Video)