Custom kernel is all about optimization to have better performance, features and battery life. That's the goals of intersectRaven Kernel for Google Nexus 7. It targets to get better stability, energy savings and all improvements should require minimum user interaction. Therefore, it does not support CPU overclocking and undervolting. Same apply to Nvidia Tegra 3 GPU. But this does not mean intersectRaven Kernel is bad because as long as it is well tweaked, it is good for all of us.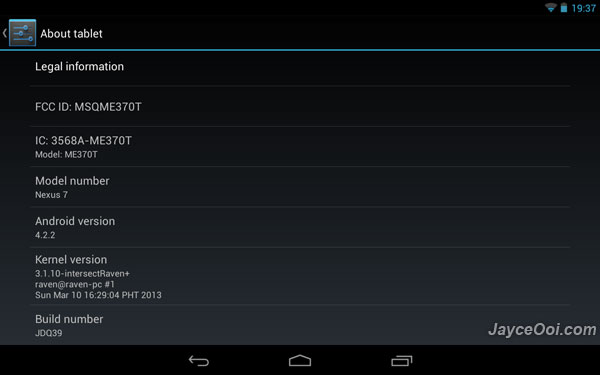 Installation guide ~ How to install custom kernel on Nexus 7?
Download intersectRaven Kernel for Nexus 7 here.