Introduction
Hey guys, meet HyperX latest pro gaming headset – Cloud Alpha. It is loaded with ground-breaking dual chamber drivers design will give your audio more distinction and clarity by reducing distortion. The dual chambers separate the bass from the mids and highs, allowing optimal tuning for cleaner, smoother sound. Equipped with durable aluminium frame with expanded headband. Comes with a tough, detachable braided cable. And detachable noise-cancellation microphone is certified by Discord and TeamSpeak. Multi-platform compatible with in-line audio controls and 3.5mm port. Does it sound great? Let's find out together…
Special Thanks
This review is possible thanks to below companies. Be sure to check them out…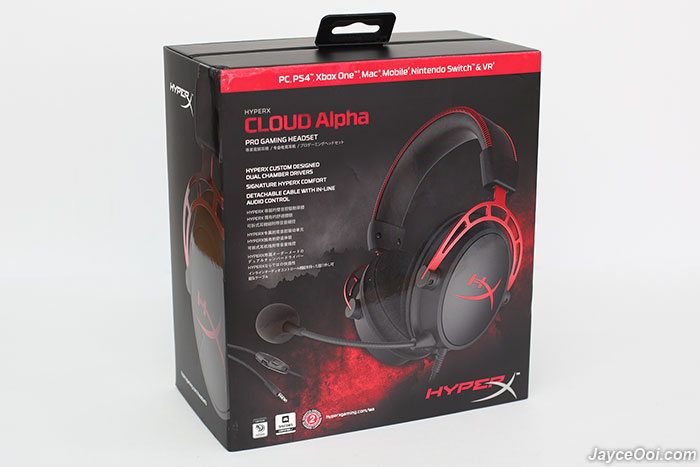 Package Content
HyperX Cloud Alpha comes in a gift box alike packaging. Well protected for sure. Once opened, you can find the headset itself, detachable microphone, thank you, support information cards and multi-language quick start guide there.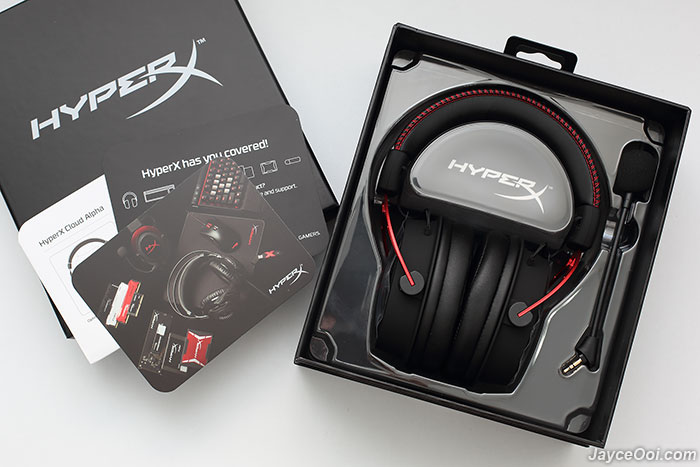 Follow by 1.3m detachable headset cable – 3.5mm plug (4 pole), 2m PC extension cable – 3.5mm stereo and soft pouch for traveling. 1.3M detachable headset cable can be used on PS4 and Xbox One gamepad directly. Same apply to mobile devices like laptop, smartphone and tablet. Both headphone and microphone are working perfectly thanks to CTIA plug. And the PC extension cable with 2 separated headphone and mic plugs are great to connect to PC / notebook.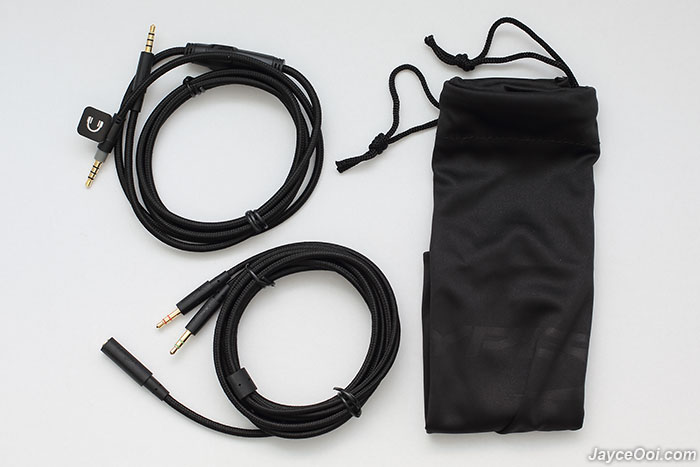 Build Quality & Design
Yes, the cable is detachable and braided. And there is convenient in-line audio control for you to control sound volume and on/off the microphone. A solid and sturdy cable no doubt. As you can see, all the plugs are gold plated.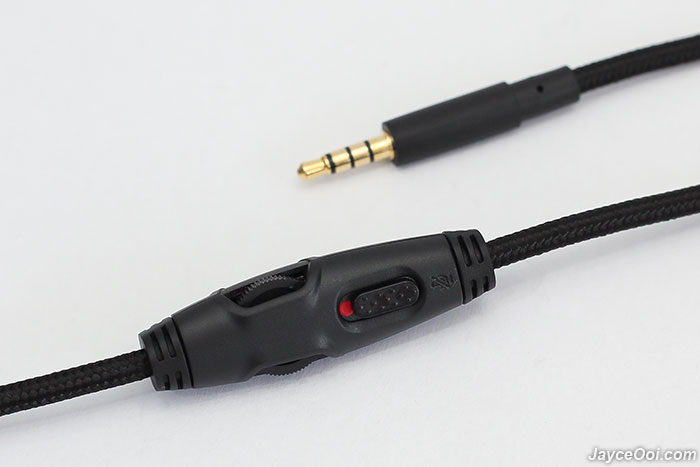 HyperX Cloud Alpha build quality is top notch. No question ask thanks to aluminium frame that built for long-lasting durability. Furthermore, it looks stylish in design too. In fact, the best looking among all my headphone collection. And my 6 years old loves it very much.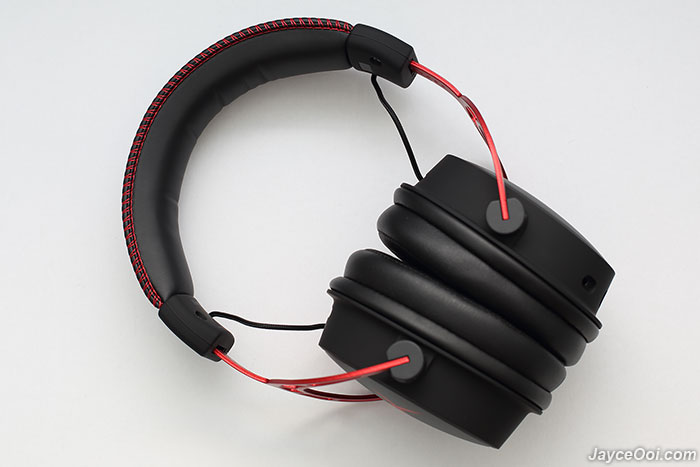 The aluminum headband frame is expandable as you can see. Check out the thick headband foam for extra comfort. And the both ear housings build quality are excellent too. Sturdy plastic with nice smooth matte rubberized touch. Comes with metal plate cover with red HX logo in the middle.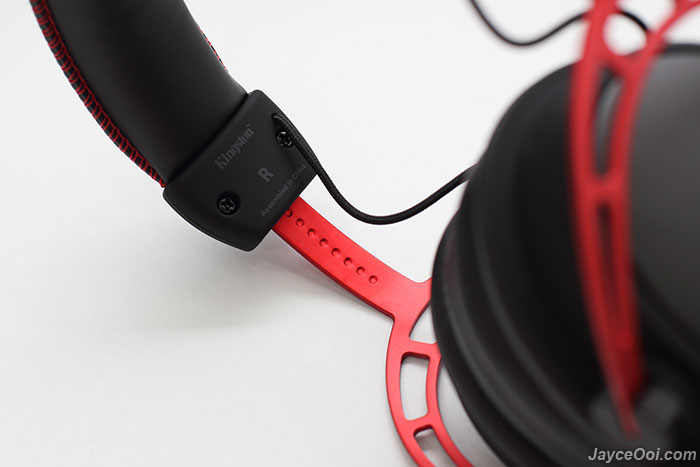 HyperX wording on top of the headband. And all those nice and sharp red stitching along it. Leatherette as material.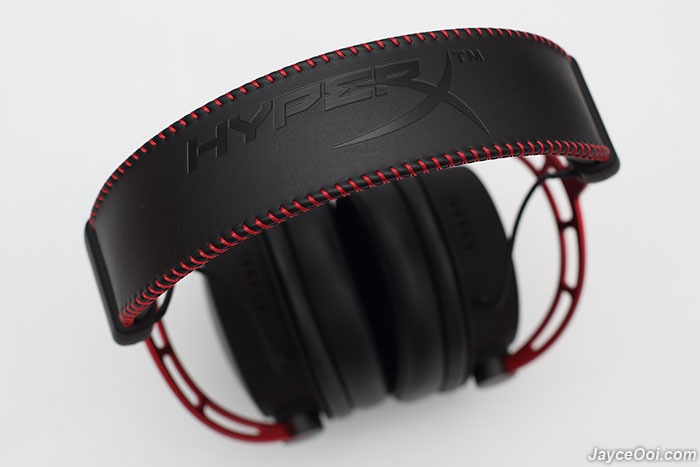 Fit, Comfort & Isolation
Cloud Alpha fits very well thanks to adjustable and flexible headband. In addition, I did not feel much clamping force on both ear pads. Same apply to top part. No worry, it won't fall off easily too. In short, it is a pleasure to wear Cloud Alpha for very long hour comfortably. Great for long hour of gameplay and music listening no doubt. All thanks to softer padded large earcups and light in weight. Truly, signature HyperX comfort. As for noise isolation, it is slightly better than average as an over-the-ear closed back headphones. Does block some environment noises but don't expect much from it.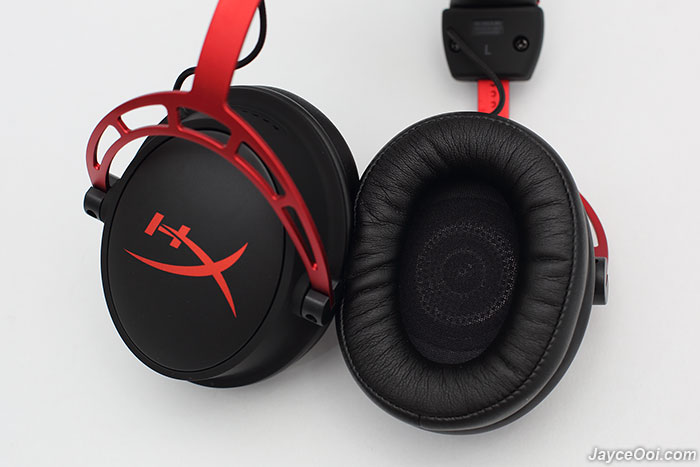 Performance Result
Yes, detachable noise-cancellation microphone. Remove and keep it when not in-use. And slightly reduce weight too. In addition, it is adjustable to match the optimal mic placement for you and me. As for mic performance, it is excellent. My voice is loud and crystal clear thanks to high sensitivity mic with noise isolation.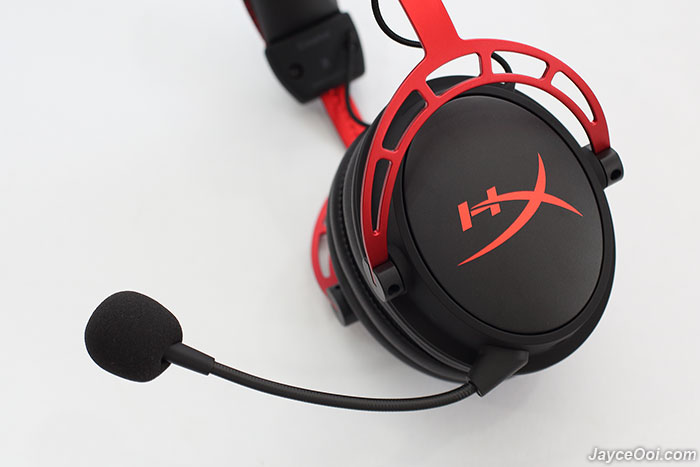 HyperX Cloud Alpha is rated with 65 Ω impedance (the more the better in audiophile world. However, your device needs to have enough power (amp) to blast it). Slightly more than usual earphones / headphones in the market. Therefore, little bit more volume is needed to drive it. Not an issue on PC no matter built-in sound chip or dedicated sound card. Of course, the more powerful amplifier is always better. For your information, my OnePlus 5T smartphone is able to drive Cloud Alpha at 50% of volume. Most of the mobile devices should be able to drive it just fine. Multiple platform is supported no doubt.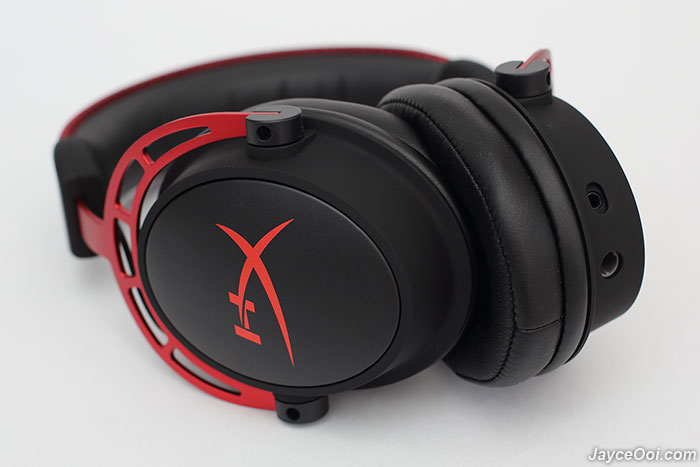 Sound Quality
Cloud Alpha sound greats for its price. Period. Balanced sound signature is what you get. Smooth and clean sounding. In addition, soundstage is wide for a closed back headphone. But not as wide as those much more expensive headphones (double the price). But still good to get all the instruments placement separation. For gaming, you can hear enemies' footstep clearly. Kill them before they come near you.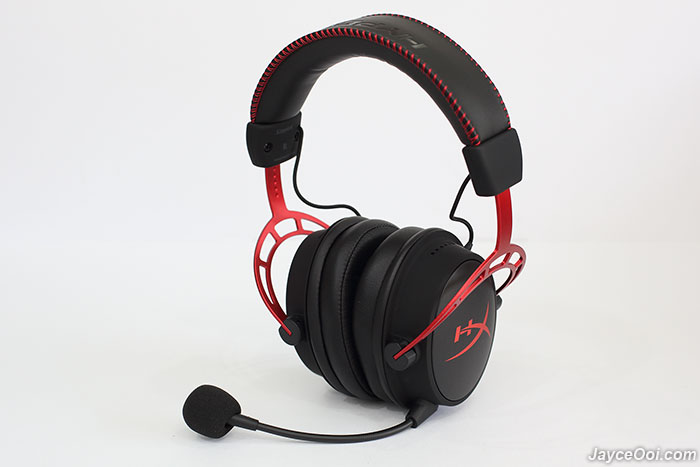 Cloud Alpha's Dual Chamber Drivers really does the trick that providing better treble and bass. Yes, it does providing deep powerful bass but still in control. Those explosions sound great for sure. Highs and mids are clean and smooth. Surely no harshness from the highs. And natural vocal is what you get too. Overall, it's a great pleasure to use Cloud Alpha for gaming, movie and music. Highly recommended for its comfortableness.
Advantages
Clean & natural sound with amazing bass
Ultra comfortable for long hour wear
Outstanding build quality
Highly sensitive microphone
Solid cable & extension
Detachable mic & cable
Limitations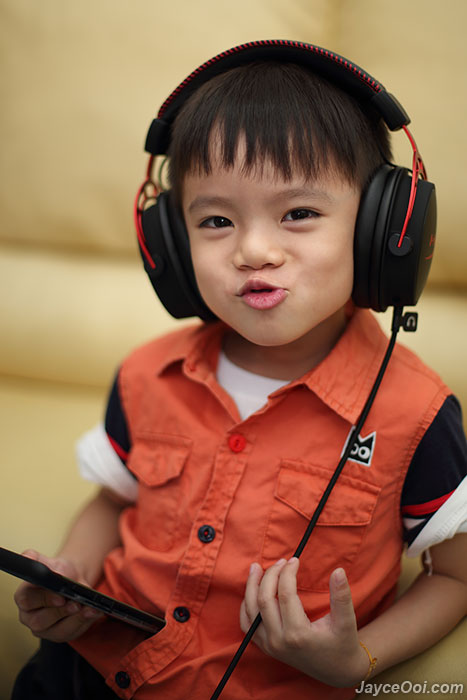 Conclusion
The future pro gamer approves HyperX Cloud Alpha as his best gaming headphones. Yes, my 6-years-old loves it very much. He is a very picky person. No is no! When he said yes, you can't go wrong with it. Interested? Head to HyperX Website for details. And buy yours at Amazon.