Introduction
Yeah… Check out these mini stylish and ultra portable wireless Bluetooth speakers. Lovely, right? They are Vinnfier Atom Mini Duo. A 3W RMS speaker with lot of features like remote shutter, 1-click button, Bluetooth, built-in mic and stereo pairing (TWS). Does it sound great with tiny little body? Read on to find out…
Special Thanks
This review is possible thanks to below companies. Be sure to check them out…
Vinnfier for this Vinnfier Atom Mini Duo ultra portable wireless Bluetooth speaker
Lotoo for Lotoo PAW 5000 DAP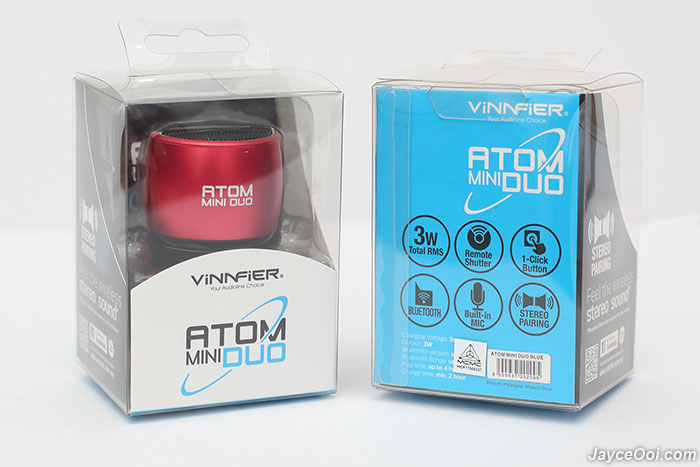 Package Content & Design
Vinnfier Atom Mini Duo comes in a simple yet well protected packaging. Once took out it, you can find micro USB cable, strap and user manual. Do go through the user manual to learn all its features.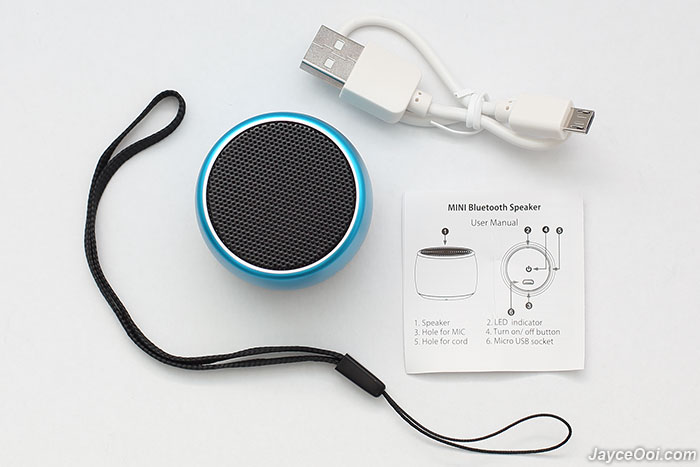 Atom Mini Duo is really cute in design. Small in size that great to carry around in your pocket. Light in weight too. Build quality is top notch thanks to solid metal housing. Just like a tiny tank. In addition, it has smooth surface that nice to hold and touch. 4 colours to select – red, blue, black and gold.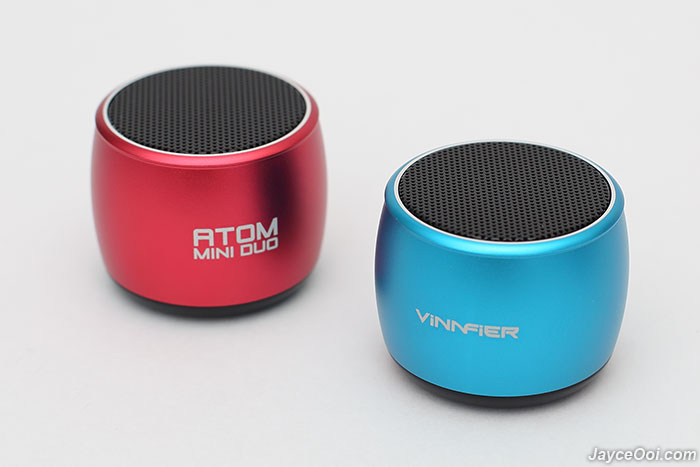 The top part is metal speaker grill that cover the 36mm driver. And large anti-skid rubber at bottom to provide stability. Also act as 1-click button to power on and off, camera shutter and play/pause. Micro USB port for charging, microphone and hole for strap are located there. And 3 blue LED light indicators too. Oh, before I forget. The bottom part has magnet that let you attach speaker on to any metal surface like refrigerator. A great feature indeed.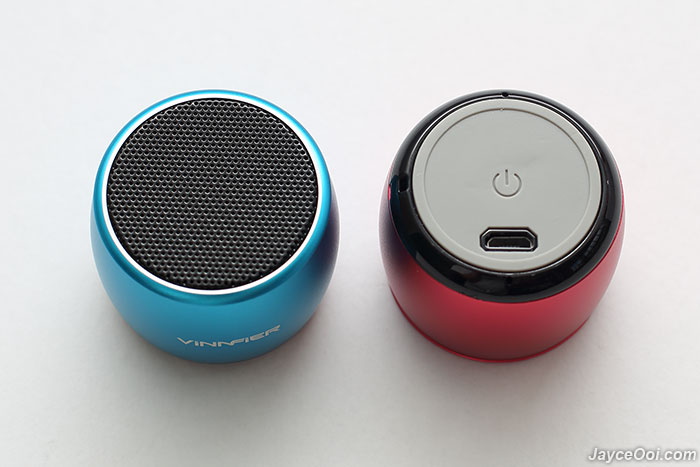 Performance Result
Being a wireless speaker, Bluetooth connection is very important. No worry, Vinnfier Atom Mini Duo passes the test with flying colours. Easily passed the 10m Bluetooth range in straight sight line with no obstacle test. And almost up to 7m with obstacles like walls. Great range for a little speaker here. However, it has a flaw for those wish to use it to play games or watch movie. There is noticeable lag between video and audio. That's make watching video not so enjoyable because audio always comes late – 1 to 2 seconds later. No issue on music playback through.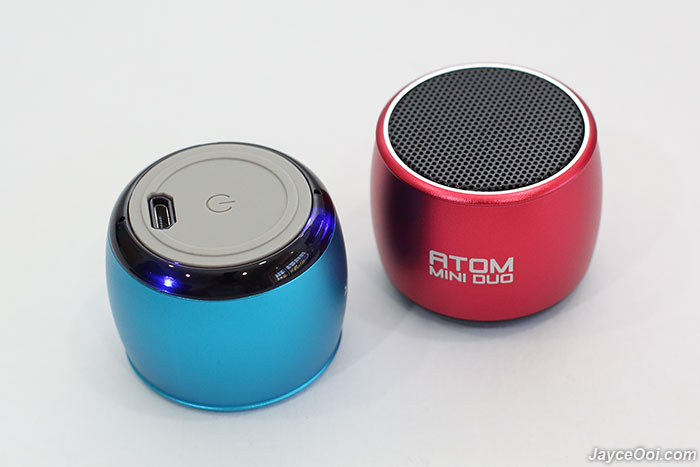 Almost up to 4 hours non-stop music playback on 400mAh battery. Tests were run on average room sound level by the way. Good enough for speaker with this tiny size. As for self-charging, it takes around 2 hours to fully charge. There is battery life indicator on Android devices by the way. Microphone is good enough for use in near distance. The 1-click button is very useful to take selfie / wefie photo. And playback music too.
What make Atom Mini Duo special? Yes, True Wireless Stereo (TWS) with a pair of them. You can enjoy actual left and right channel through each speaker. Not limited to mono sound anymore. And that's the way music supposed to be played. Yes, it sounds great in TWS mode no doubt. Be sure to get a pair when you purchase. You will love it as I do.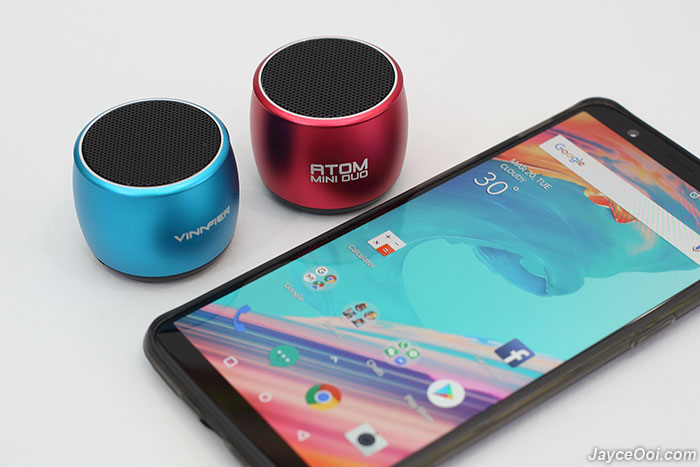 How is the sound quality? In short, it is a pleasure to listen music with Vinnfier Atom Mini Duo. Based on the tiny little size, bright sound signature is what you get. Clear and crisp treble. Bass is decent for such small profile speaker. But don't expect boom boom kind of bass like larger speaker. Single speaker with 3W is good for small room. A pair is better of course and able to blast in a large quiet room. Surely an upgrade to your existing smartphone / laptop built-in speaker.
Advantages
Nice bright sound quality
True Wireless Stereo support
Stylish & lovely design
Excellent build quality
Ultra lightweight & portable
Limitations
Noticeable lag in video audio sync
Conclusion
Vinnfier Atom Mini Duo is a nice TWS speaker no doubt. Super easy to carry around. And can place them almost anywhere you want. Enjoy your favourite music anyplace anytime… Interested? Do visit Vinnfier Website for more information then.