Introduction
HyperX virtual 7.1 surround sound, advanced audio control mixer, bass adjustment sliders, dual-chamber driver system, extra breathable leatherette memory foam ear cushions, durable aluminum frame, detachable noise cancellation mic and braided cable… Yes, enjoy all the wonderful features from HyperX Cloud Alpha S. How does this USB gaming headset with 7.1 virtual surround sound perform? Let's find out…
Special Thanks
This review is possible thanks to below companies. Be sure to check them out…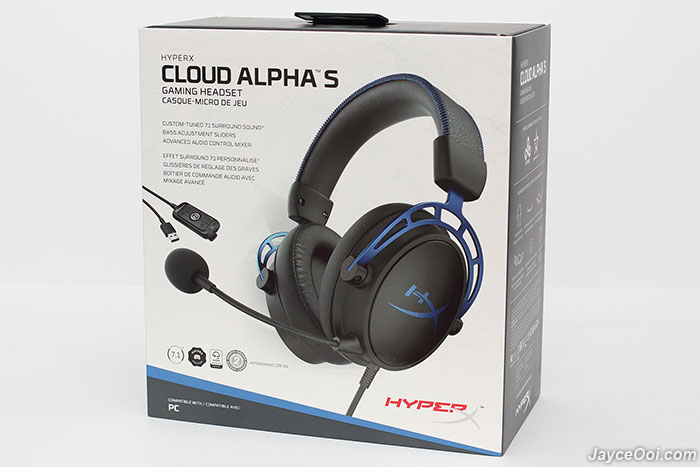 Package Content
Gift box alike packaging is what you get. Well protected too. Once opened, you can find the headset itself, detachable microphone, thank you, support information cards and multi-language quick start guide there.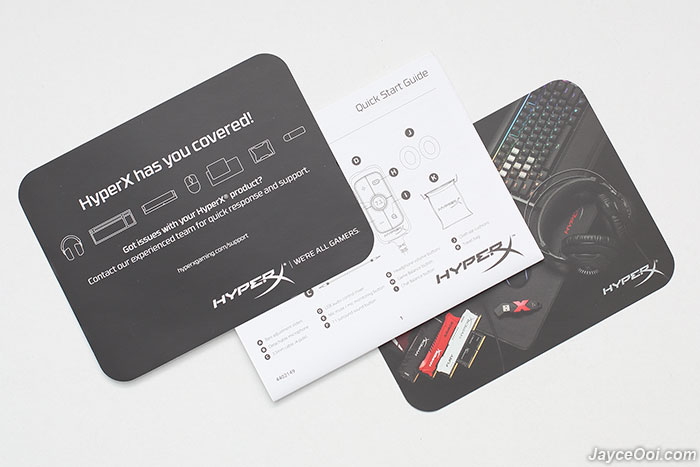 Follow by the advanced audio control mixer and soft pouch for traveling.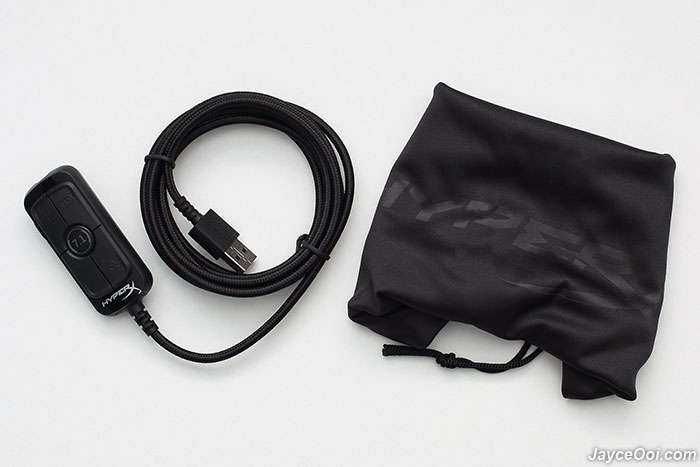 Here are the 1m detachable braided cable with 3.5mm plug (4 pole) and bi-directional, noise-cancelling microphone. Yes, all the plugs are gold plated.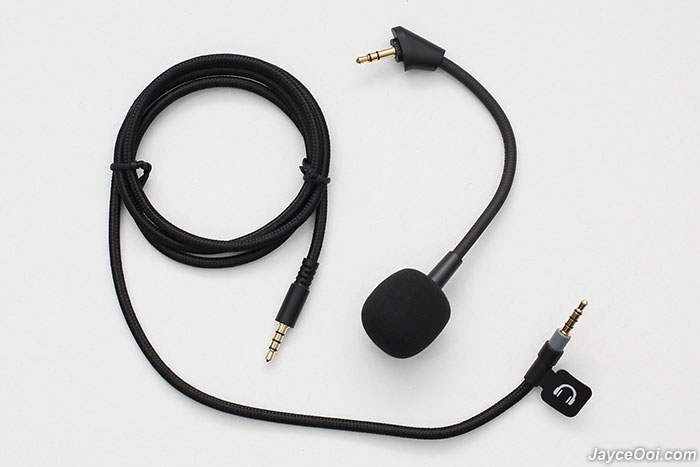 Oh, there is a pair of fabric ear cushions in the package too. Don't miss it like I do. And pick the ones that you prefer.
Build Quality & Design
HyperX Cloud Alpha S looks like the original HyperX Cloud Alpha. Therefore, it has the same top-notch build quality. Again, thanks to aluminium frame that built for long-lasting durability. In addition, stylish in design too. It does have something extra – bass adjustment sliders. You can control 3 levels of bass with these convenient sliders on the ear cups. Fully open them for maximum bass or close them to reduce the bass levels.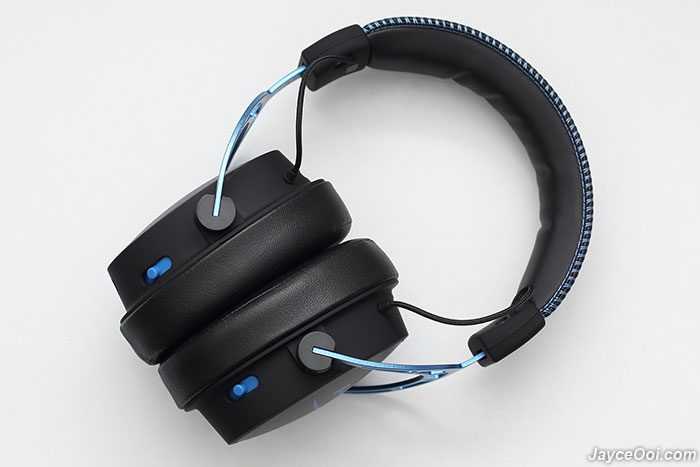 Ear housings build quality is excellent as well. Sturdy plastic with nice smooth matte rubberized touch. Comes with metal plate cover with blue HX logo in the middle this round.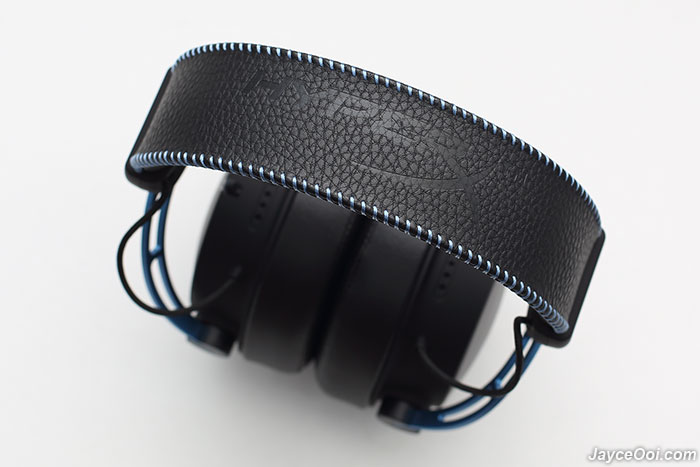 Fit, Comfort & Isolation
It is a pleasure to wear Cloud Alpha S for long hours comfortably. All thanks to soft padded large earcups and light in weight. Adjustable and flexible well cushioned headband helps too. Great for long hour of gameplay and music listening indeed. As for noise isolation, it is average at best as over-the-ear closed back headphones. Does block some environment noises but don't expect much from it.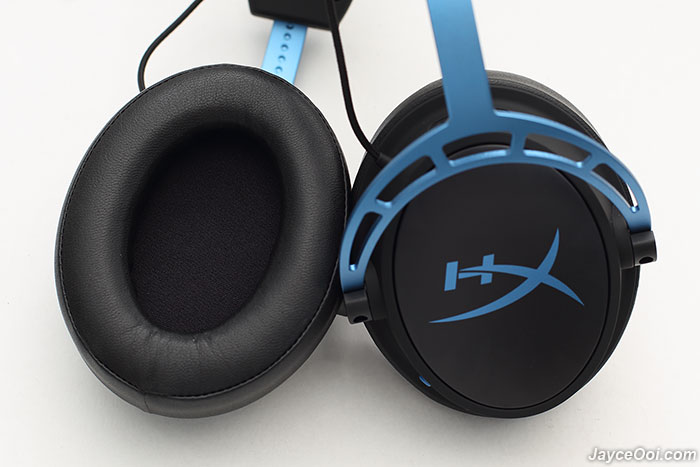 Yes, signature HyperX comfort!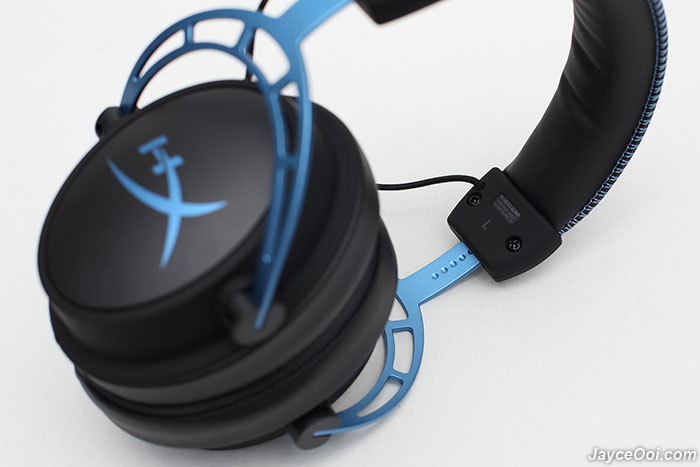 Performance Result
HyperX Cloud Alpha S is Discord and TeamSpeak certified for clear voice communication. Yes, it performs excellently. Loud and crystal clear thanks to adjustable high sensitivity mic with noise isolation. Don't forget the flexibility – use it during team games and remove it when listening to music or watching movie.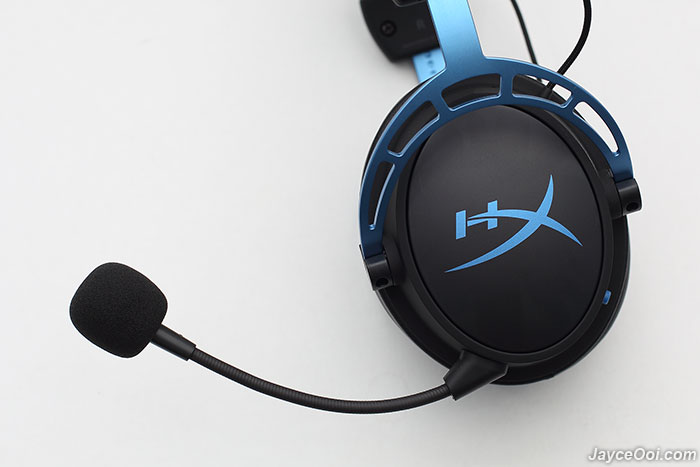 In addition, the advanced audio control mixer really comes in handy. You can activate 7.1 surround sound, adjust the game and chat audio balance, mute the mic, and adjust volume without ever having to leave your game. That's great! By the way, there is a clip behind the mixer.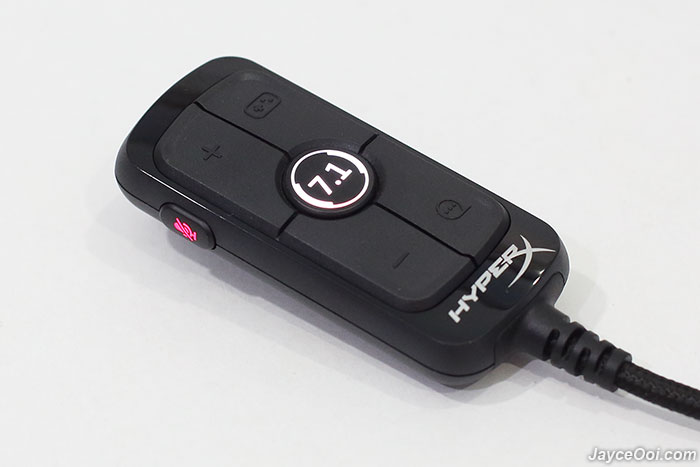 Sound Quality
Cloud Alpha S almost sound alike with Cloud Alpha without the 7.1 virtual surround sound. The newly added bass adjustment sliders must have affected it a bit even having the same specifications. It is getting balanced sound signature but toward a little bit V-shape this round. That's with fully open bass sliders. Well controlled deep powerful bass, but don't expect it has a lot of extra bass like those bassy headphones. And it becomes bright sound headphones when bass level going down. The soundstage is narrower than Cloud Alpha. Everything is closer to your ears. Overall, it is decent headphones that sound great out of the box.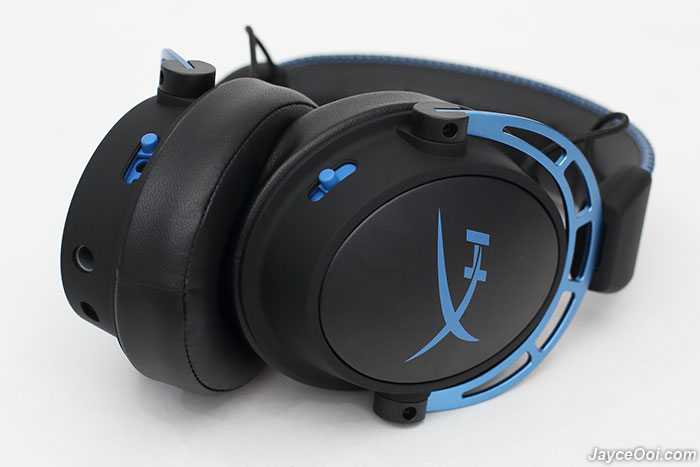 Let's talk about HyperX custom-tuned virtual 7.1 surround sound. There are 2 EQ profiles for Cloud Alpha S currently. The first one is optimized to enhance gunshots and FPS games. And the 2nd is tuned for sound widening experience. Yes, it does bring out surround sound when activated. The very first thing you will notice, treble is being bumped up – increased clarity as well. And soundstage is wider even on the first EQ (2nd EQ is even wider). As a result, footsteps and gunshots in FPS games like Battlefield 1 sound clearer and sharper. Yes, it does let you know your enemies' location clearly for sure. Same apply to 3rd person shooter game like Shadow Of The Tomb Raider and PUBG. Everything is much clearer and sound wider thanks to virtual 7.1 surround sound. Totally different gaming experience that it brings. In short, it's great for PC gaming.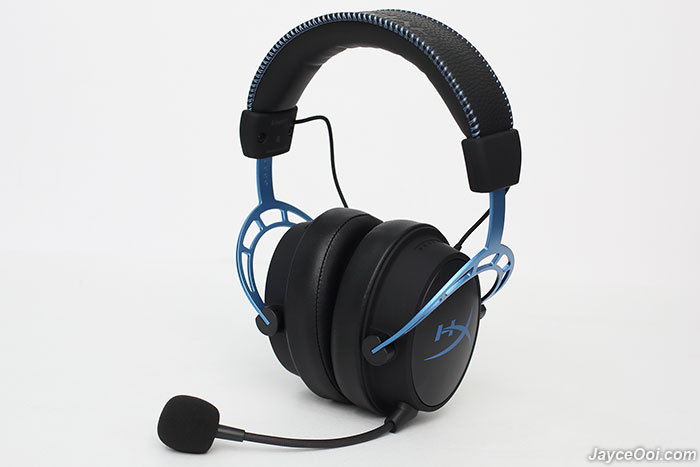 By the way, the 7.1 virtual surround sound mode may not mean for audiophile. Why? It alters the sound signature to optimize for gaming instead of music listening. Certain tracks become too bright and cause harshness sometimes. Therefore, you might want to keep it off. We are talking about gaming headset here anyway…
Advantages
Virtual 7.1 surround sound with clear sound & wide soundstage
Great for FPS no doubt
Ultra comfortable for long hour wear
Outstanding build quality
Highly sensitive microphone
Solid cable & extension
Detachable mic & cable
Adjustable bass level
Limitations
Average soundstage without 7.1 surround sound
Virtual 7.1 surround sound not for audiophile
Conclusion
Enjoy clear virtual 7.1 surround sound with wide soundstage! Discord and TeamSpeak certified sensitive microphone. Yes, that's what you get from HyperX Cloud Alpha S Gaming Headset. Comfortable for multi-hour game session. Don't forget the bass adjustment sliders too. Interested? More information can be found at HyperX Website. Get yours at Lazada.