Introduction
Any fingertip grip mouse lovers here? You need to try out Imperion Gamegear S200 Gaming Mouse that I have. It comes with 6 programmable keys and 5 memory modes. LED light enabled and changed according to the DPI values. Support up to 3200 DPI and has macro function as well. Sound great? Read on to find out…
Special Thanks
This review is possible thanks to below companies. Be sure to check them out…
Nobel IT Distribution for this Imperion Gamegear S200 Gaming Mouse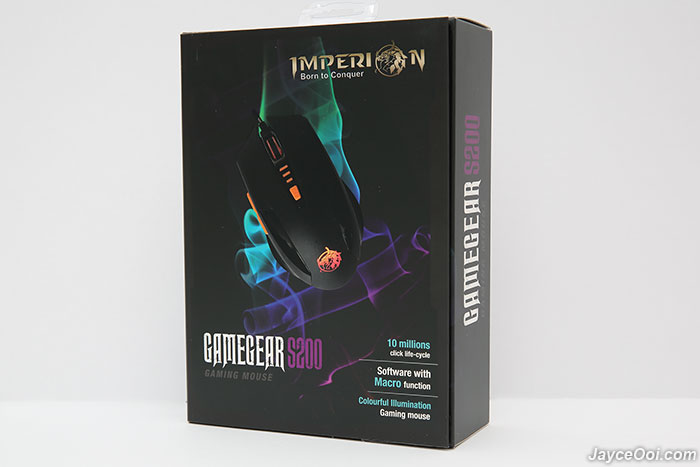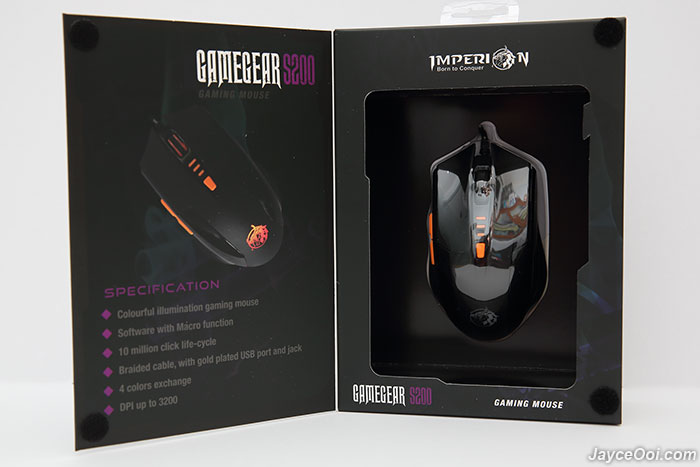 Package Content & Design
There are Imperion Gamegear S200 and CD driver in the package. That's it. Gamegear S200 build quality is decent. A light weight and small size mouse that good for fingertip grip users.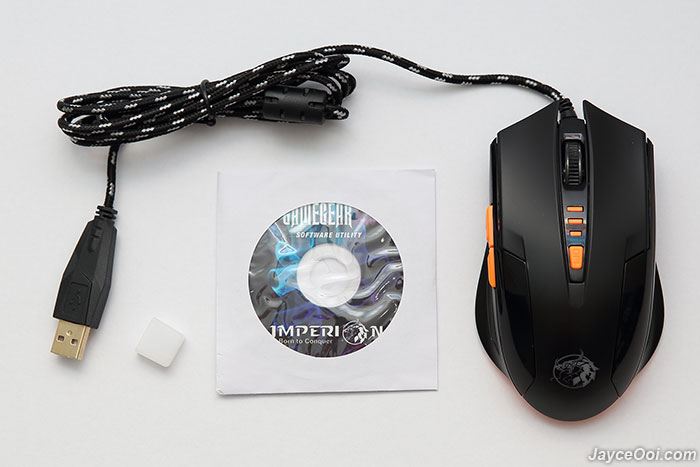 Every buttons and scroll wheel are easily accessed. And ergonomic is okay as well as a right-handed mouse. There are LED lights on scroll wheel and Imperion logo. At the bottom, you can find 4 glide pads. The cable is braided with anti-interference magnet ring and USB plug is gold plated. Do have a detailed look on the shape of this wired gaming mouse with pictures below.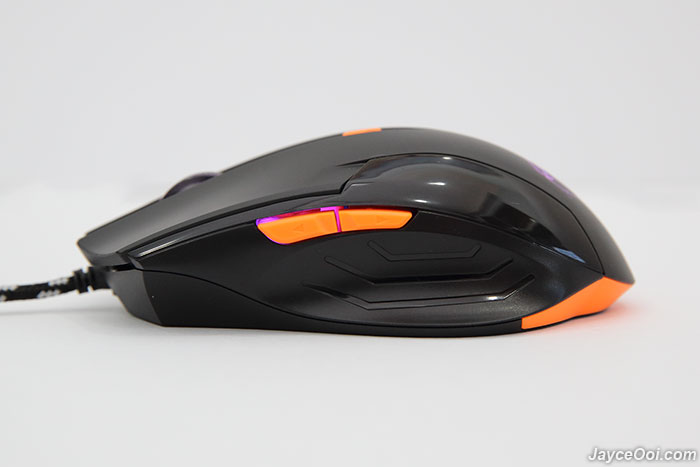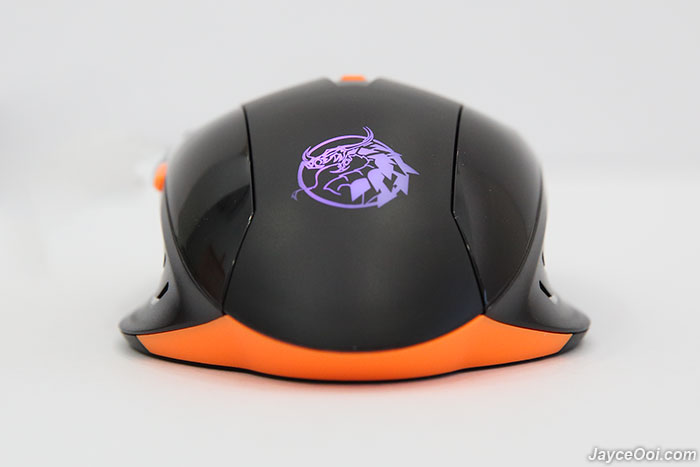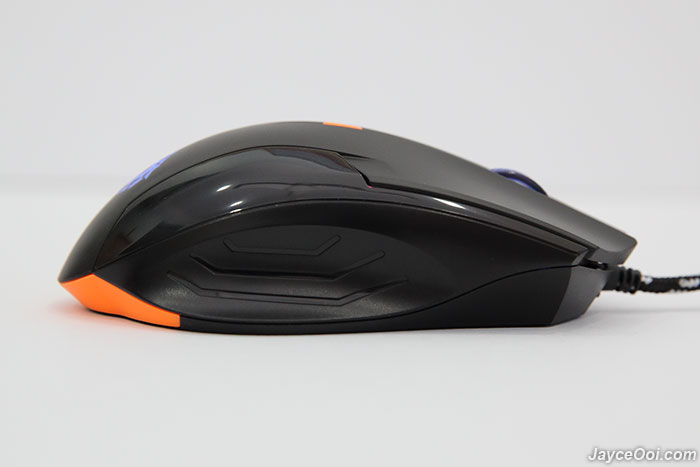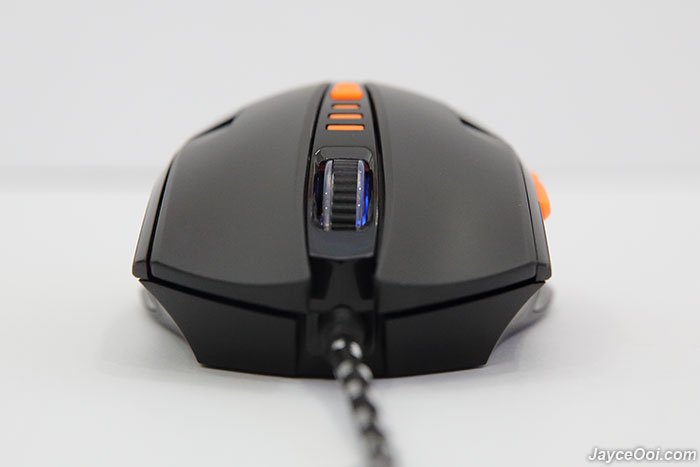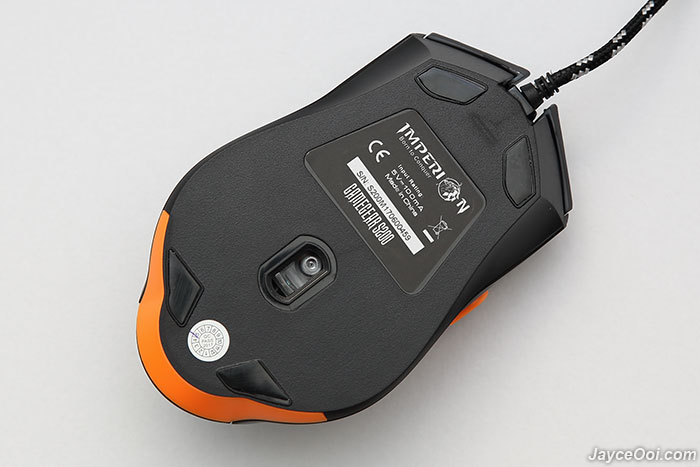 Software
Gamegear S200 is plug and play supported on Windows PC. Yes, no driver installation is needed in order to use it. Of course, you are limited to default settings in this case. So here comes the software driver to rescue. You can configure all 6 buttons with Windows shortcuts, multimedia functions or even launching application like my computer and calculator. 4 sets of DPI can be set as well. However, it is fixed at 1200, 1600, 2000, 2400 and 3200 DPI. No other value can be set here. 5 profiles for you to play with – cfg 1 to 3, media and game.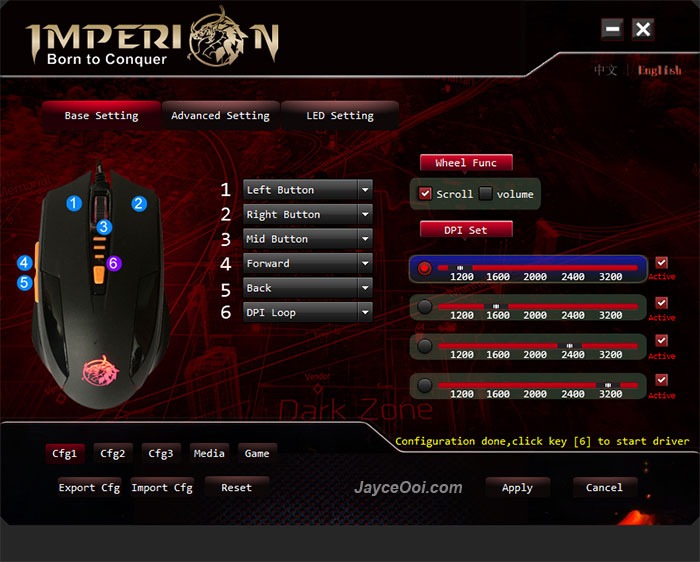 Yes, you can program combo keys with its macro manager. And set the mouse pointer precision as well. As for lighting, you can't set own LED colour that you prefer based on DPI setting. It is either one pre-set solid colour for all DPI settings or cycling all 4 colours. Or turn it off totally.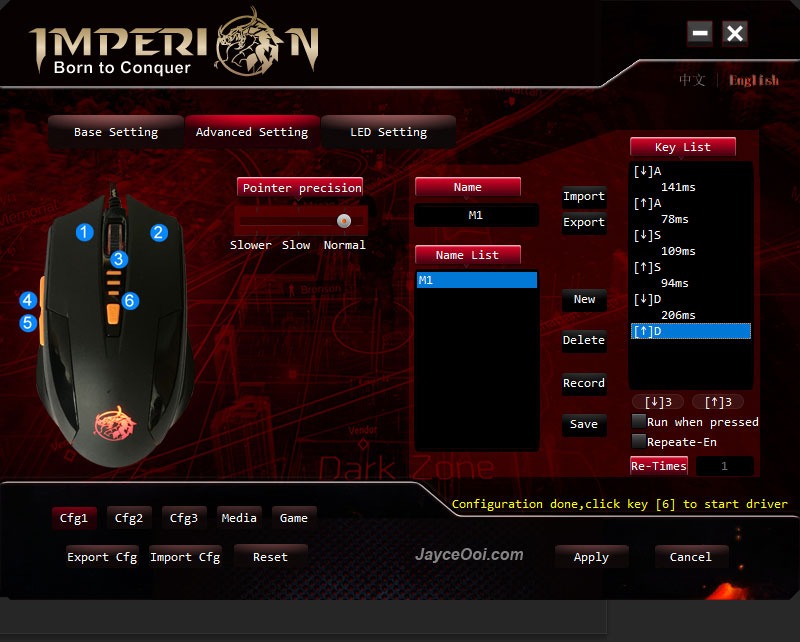 Performance Result
Imperion Gamegear S200 optical sensor performance is decent for its price. Works on multiple surfaces including slightly shinny and reflective ones. The optical sensor is located slightly below center of the mouse. This give you fast learning curve and best usage. Ergonomic is good as well and fits my hand as a fingertip grip mouse. Mouse pointer movement is fast and accurate. And buttons are responsive and feedback is good too. Same apply to the easy accessed thumb buttons. Scroll wheel is tight and good for gaming when changing weapon. And they are quiet when scroll and click. That's great.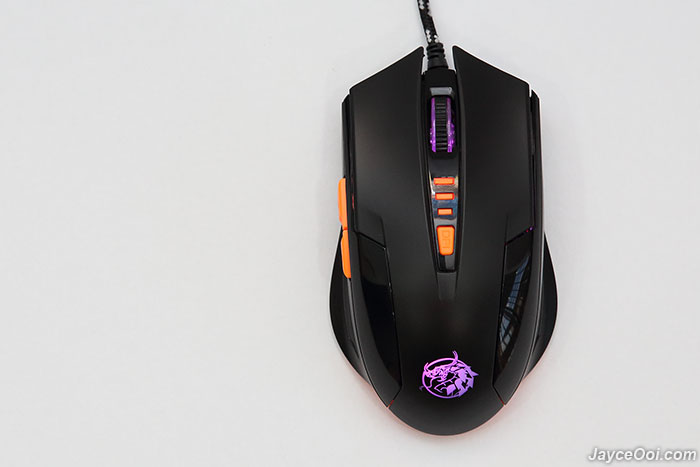 Advantages
Decent optical performance
Good ergonomic for comfortable grip
LED light based on DPI
Customizable keys
Stylish design
Limitations
Fixed DPI values
Single DPI button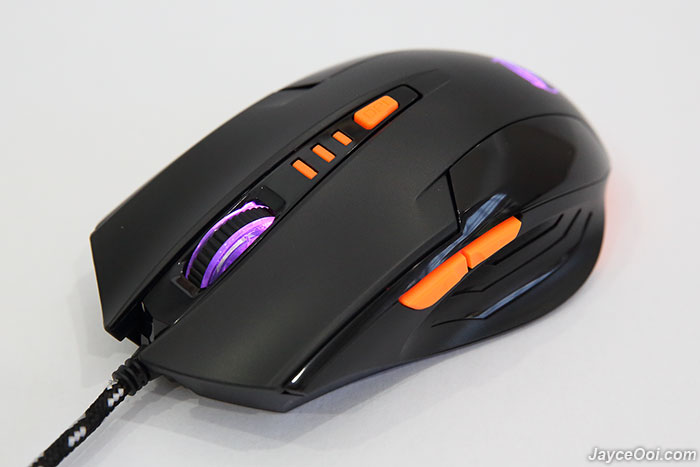 Conclusion
Imperion Gamegear S200 is a decent fingertip grip budget gaming mouse that you can get. Loaded with fast and accurate optical performance. In addition, LED lighting changed based DPI value that good for gaming. Interested? Check out Nobel It Facebook for more information.