Southeast Asia Samsung Galaxy S II XWKF1 firmware gets new firmware upgrade finally. XWKF1 firmware should be Europe Samsung Galaxy S2 firmware because it has multiple languages but most of them are not in Southeast Asia. Must be a rush for Samsung to sell Samsung Galaxy S2 in Southeast Asia region and missed that. However, the latest firmware for Southeast Asia ~ DXKH2 fixes this issue. If you are using stock XWKF1 firmware, just plug in your SGS2 to Samsung Kies. You should be able to upgrade to the latest DXKH2 firmware if your firmware are based in Malaysia, Singapore, Thailand, Indonesia, Vietnam, Philippines…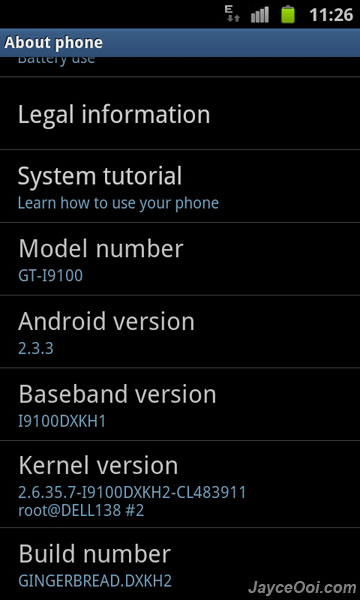 What are the new features in Samsung Galaxy S2 DXKH2 firmware? No Android 2.3.4 yet. It is still Android 2.3.3. But it added Southeast Asia native languages like Simplified Chinese, Bahasa Malaysia, Bahasa Indonesia… Therefore, your Samsung Galaxy S2 can be in your native language now. Furthermore, it added DioPen Chinese IME for Chinese input and handwriting. And updated Swype with Southeast Asia native languages support too. By the way, Voice Commands app also got updated.
So what are you waiting for? Get yours Samsung Galaxy S2 firmware upgraded now.