Introduction
Love outdoor activities like mountain trekking, biking? I have a rugged case for you to protect Samsung Galaxy S4 while keep your active life. Yes, OtterBox Galaxy S4 Defender Case is the one. It is a multi-layer protective case that provides rugged protection. So no worry about drops, bumps and shocks. The built-in screen protector will help to prevent scratches to the beautiful 5″ Full HD Super AMOLED screen. And finally, there is belt-clip holster that can acts as kickstand to watch movie. Are you an outdoor and adventure type person? Be sure to read through my OtterBox Galaxy S4 Defender Case Review to know more…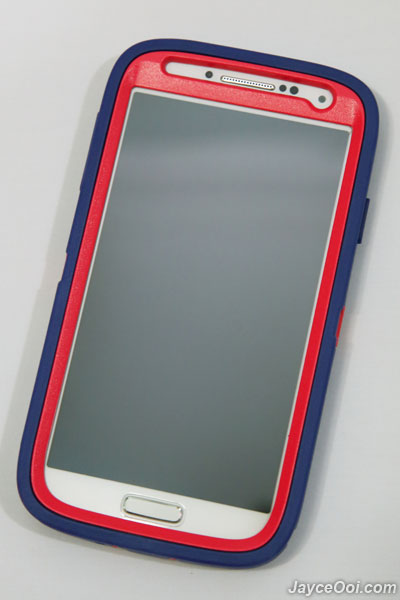 Video Review

Style
OtterBox Galaxy S4 Defender Case is a multi-layered protective case. There are 2 pieces of polycarbonate inner shell that snaps together around Galaxy S4. The silicone outer slipcover wraps around inner shell securely then. And there is a screen protector built into the PC shell. By the way, don't forget that belt-clip holster is included and it also doubles as a kickstand. Headset jack and USB port are covered by outer slipcover. Both microphone, IR blaster, front & back camera, flash, speaker, earpiece and sensors are not blocked. Yes, OtterBox Galaxy S4 Defender Case does increase overall weight and dimension of your Galaxy S4. But it also turns your Galaxy S4 strong as a tank – great protection. The choice of colours? There are a lot such as Black, Glacier, Key Lime, Marine, Berry, Hornet, Suft, Raspberry, Lily and Wild Orchid. Mine is Berry which consists of raspberry red and sienna purple colours. Keep in style and retain protection.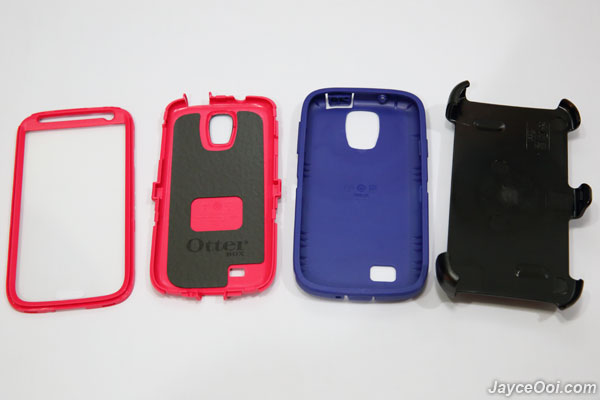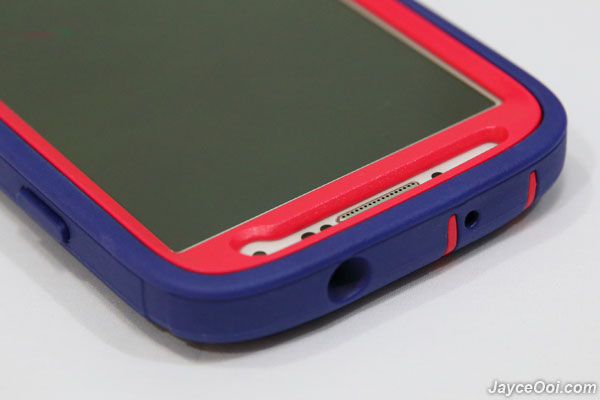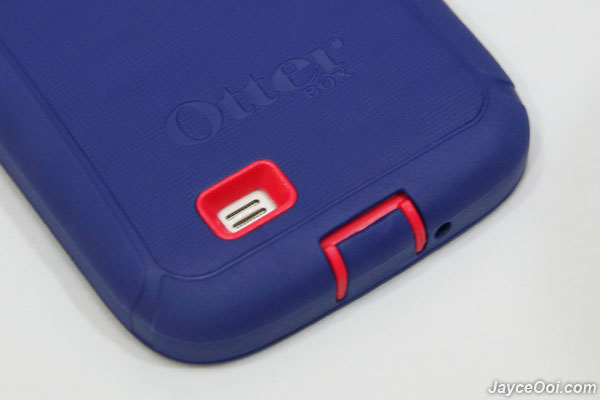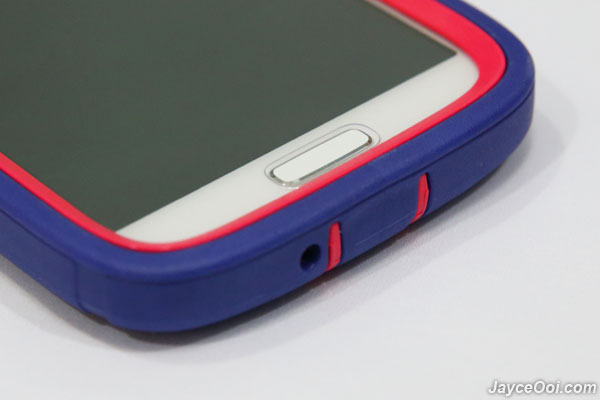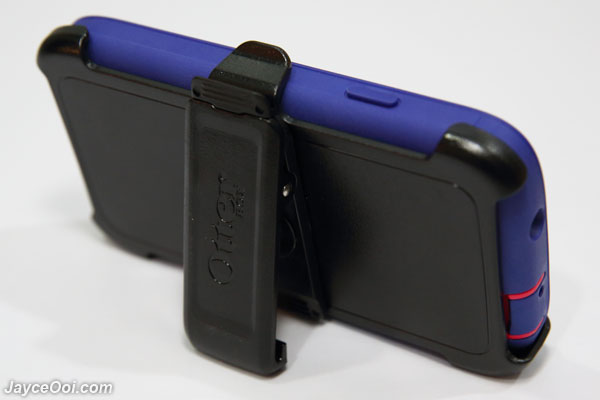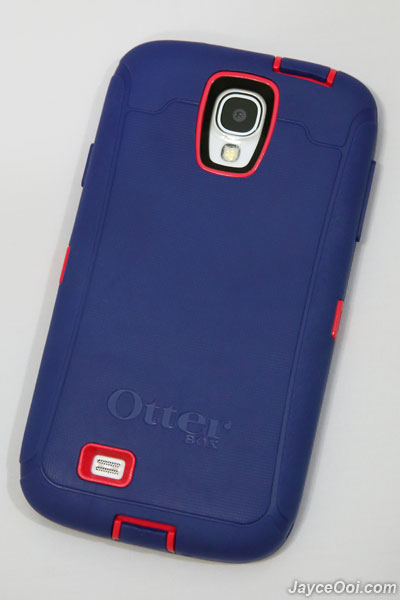 Function
OtterBox Galaxy S4 Defender Case is nice to hold although of its bulkiness. The grip of the slipcover is very good. Furthermore, the power and volume buttons' feedback is good too. The built-in screen protector manages to retain the clarity of the Super AMOLED screen colours and touch sensitiveness while providing scratch protection. And Air View feature is working properly too. Of course, other smart features like Air Gesture, Smart Stay and Smart Scroll are working fine too as the sensors are not blocked. Don't forget that its 360° rotation belt-clip holster also acts as kickstand for your entertainment. OtterBox Galaxy S4 Defender Case does provide a very high degree of protection no matter drops, bumps or shocks. It is the only case that I am worry-free to let my 6 months old little prince to play with my Galaxy S4. You have no idea what a baby can do. He can throw, bite and drop it. And OtterBox Defender always keeps my Galaxy S4 safe (from that little monster). Do take note that OtterBox Galaxy S4 Defender Case is not dockable on most of the docking stations. And the screen protector is not fingerprint friendly.
Conclusion
Active outdoor adventurers, look no further. OtterBox Galaxy S4 Defender Case is the one for your Galaxy S4. Rest assures that its robust, 3-layer protection will withstand from drops, bumps and shocks. The full coverage protection is like buying insurance for your Galaxy S4.
Interested? Grab yours here