Introduction
Yeah… A power bank that has both lighting and micro USB inputs. Romoss Ace 10 power bank is the one that supports dual input. Of course, it comes with dual ports output and having 10000mAh capacity. And loaded with aluminum alloy housing. Interested? Read on to know more…
Special Thanks
This review is possible thanks to below companies. Be sure to check them out…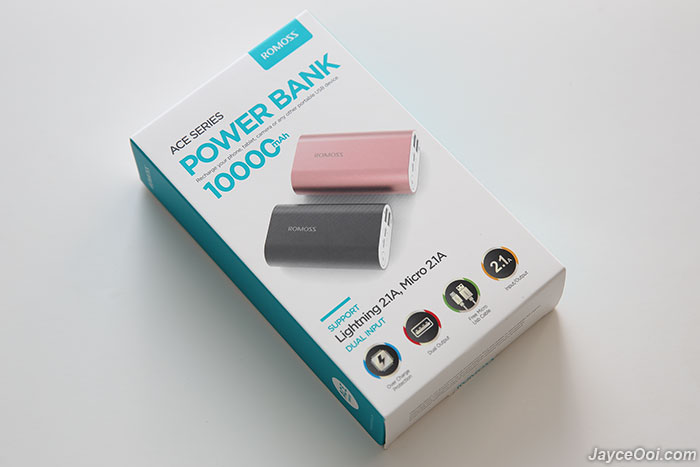 Package Content & Design
Romoss Ace 10 is a small 10000mAh power bank. Unlike the usual long rectangle shape, it is shorter and thicker. And having integral aluminum alloy casing by CNC process like MacBook Pro uses. Loaded with 2 high quality 26650 batteries inside. In short, excellent build quality.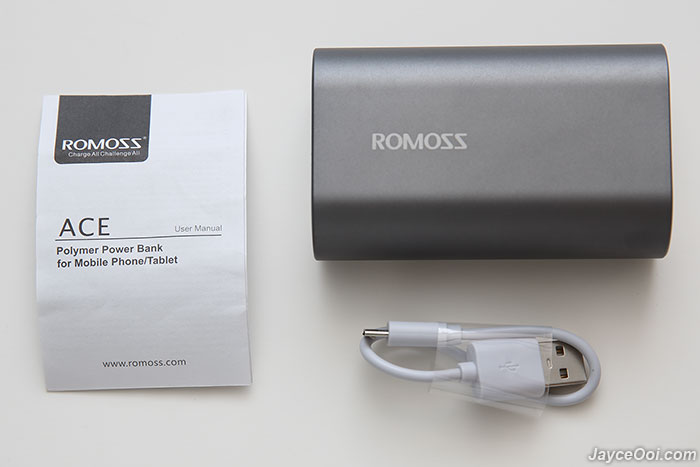 Besides Ace 10 power bank, there are micro USB cable and user manual in the package. iOS users need to use back own Lighting cable here.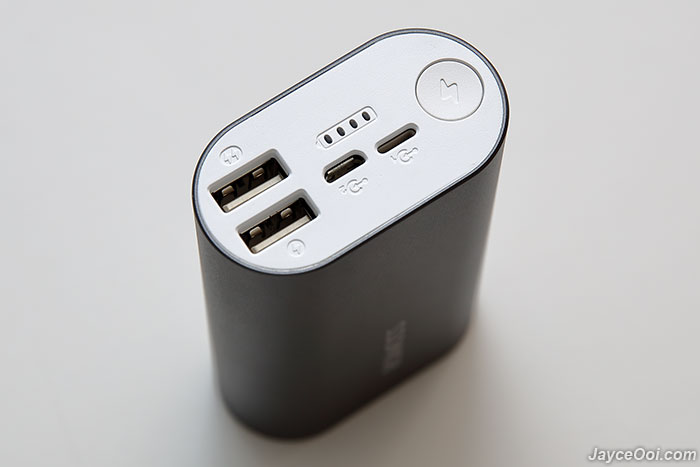 Dual inputs and outputs.
Performance Result
Yes, Romoss Ace 10 is providing the best 2A output to Redmi Note 4X (maximum input that it can take). No doubt of fastest charging speed here. In short, it performs just like AC adaptor. Well done, Romoss.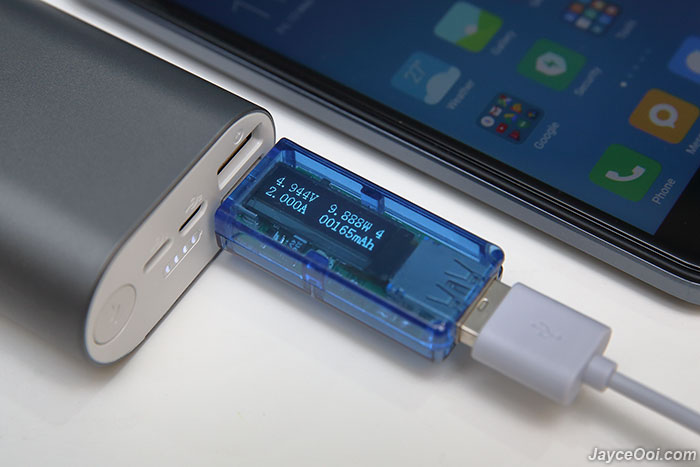 Furthermore, it is loaded with lot of protections like overcharge, overvoltage, overcurrent and short circuit. And passed the MSDS (Material Safety Data Sheet) too. As for self-charging, Romoss Ace 10 needs around 7 hours to fully charge. And has around 67% efficiency. Basically, it can charge 1.6x Redmi Note 4X with large 4100 mAh battery capacity. More than enough to charge smartphone and small tablet out there.
Note – This power bank had been gone through 5 charge and discharge cycles to get accurate data and prove its stability. Yup, it passed flawlessly…
Advantages
Fast 2.1A charging
Dual inputs support
Excellent build quality
Small & portable
Limitations
Conclusion
No need to take extra cable when travel for iOS users. Yup, that's what Romoss Ace 10 power bank can do. And great to store in purse with smaller size profile. Buy yours at GearBest or Amazon. Available in gray and rose colours.