Skype… This is not an uncommon word for you and me. Most of us who connected to Internet should know that Skype ~ a free Internet phone calls application. I had been using Skype (desktop version) during my business trips to China last few years. It is my best and cheapest solution to call back home when traveling. And I got it on my HTC HD2 now.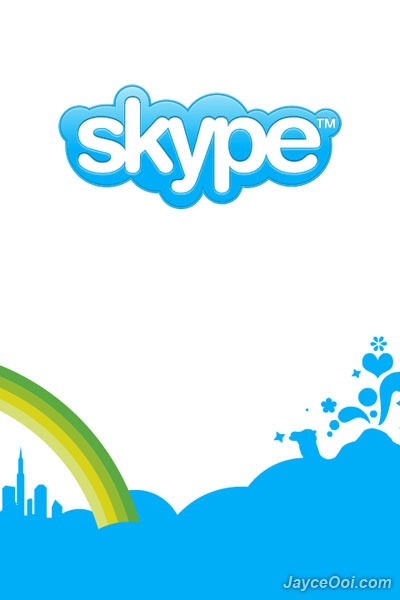 Skype is a free tool to make voice calls over the Internet using Voice over Internet Protocol (VOIP) technology. Free for Skype to Skype calls or Skype to landlines, mobile phones with a fee using SkypeOut. Besides voice calls, Skype also have instant message (IM) function, video calls, send files, send texts (SMS). Too bad that HTC HD2 don't have secondary video camera. I cannot use video call with it. Does Skype for Windows Mobile have voice call function in the first place?
There is lot of mobile phone versions for Skype like Skype for Symbian, Nokia N800/N810, Nokia N900, iPhone, Skype on PSP, Android and Windows Phones. However, I cannot find the link to download Skype for Windows Mobile (temporary removed) and Android (do we have Skype for Android?) by the time of writing this. After searching with Google… I found Skype v3.0.0.256 for Windows Phones cab.
Skype requires WiFi connection or 3G/2G data connection. The best method to use Skype on your mobile phone is to get an unlimited 3G broadband data connection plan. Then, you don't need to worry about the data connection charges while chatting with friend through Skype.
Download Skype v3.0.0.256 for Windows Phones cab here.