Introduction
Looking for a budget Bluetooth earphones for active sports? Check out SonicGear BlueSports Series (1, 2, 5, 6 & 7 Pro). They are loaded with Bluetooth 4.2 and 60 mAh battery for 3.5 hours of non-stop music playback. Comes with carrying case for easy storing and on-the-go. By the way, each model comes with own different ear tips. Just pick the one that suits you. Do they sound great? Let's find out…
Special Thanks
This review is possible thanks to below companies. Be sure to check them out…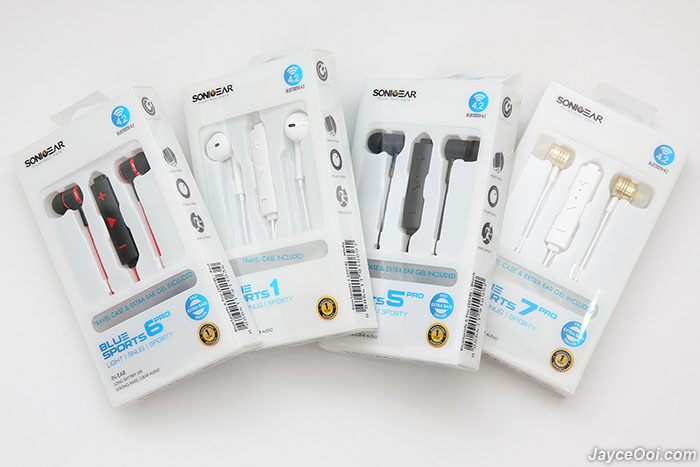 Packaging and Design
All SonicGear BlueSports 1, 2, 5, 6 and 7 Pro come in simple yet well-protected package. Yup, there is a carry case for you and me. Great to use it to store these Bluetooth earphones. As for build quality, they are good for the price.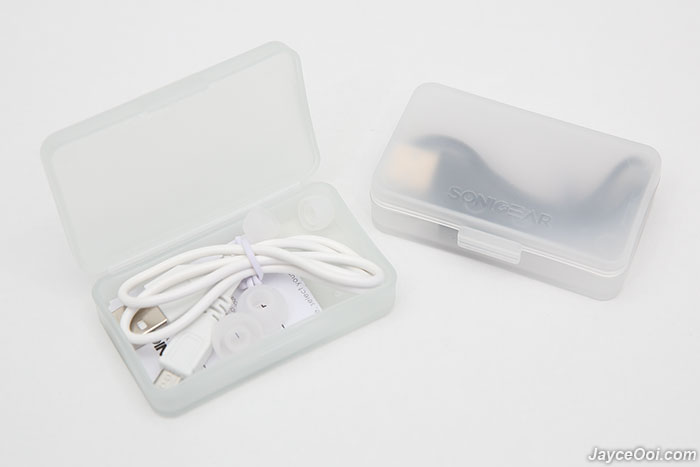 And user manual, micro USB cable and extra ear tips (S and L) for those earphones with replaceable tips.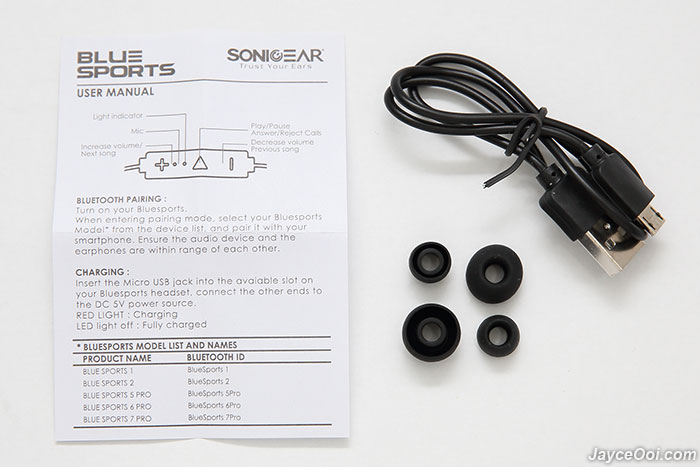 They come in a lot of colours – black, white, gold, red, blue, silver, grey… Just choose the one that you prefer will do.
Yes, they share the same Bluetooth module and design layout. There are microphone, LED light indicator (blue and red), playback and volume buttons. Micro USB charging port at the side as you can see.
Fit, Comfort & Isolation
There is total of 5 models. Each one of them has their own earpiece design. By the way, you need to tie and shorten the cable in order to get secure fit. Else the remote will bounce here and there when jogging. Alright, let's have a look on SonicGear BlueSports 1 first. Fit is good. Great comfort. But isolation is so so only.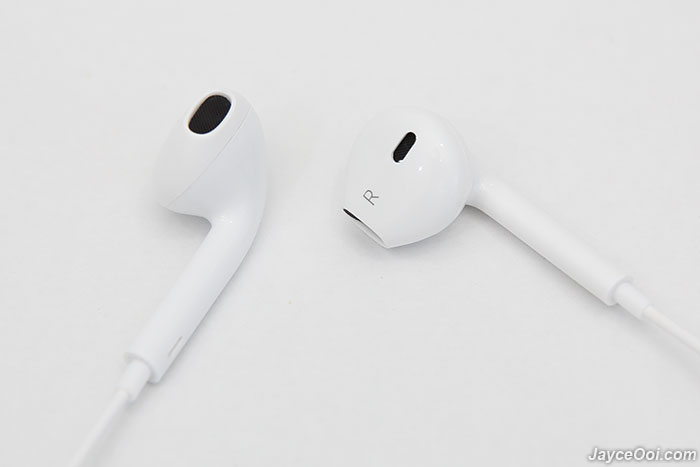 For BlueSports 2, fit is okay only. Can't have fast moving else it might fall off. Great comfort and poor isolation as expected.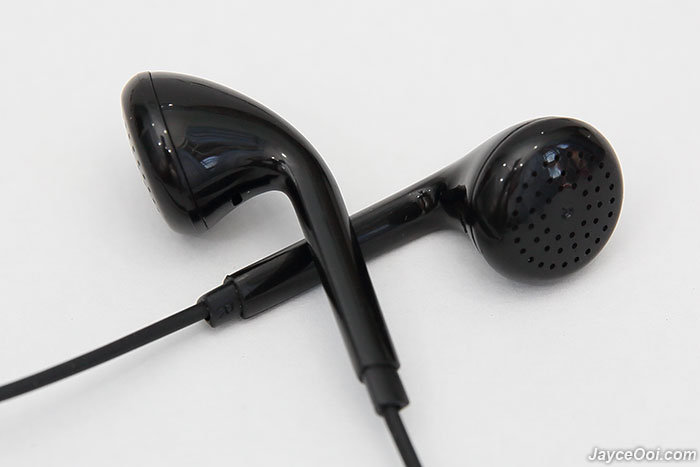 I have average fit on BlueSports 5 Pro. Same apply to comfort. Isolation is below average for IEM.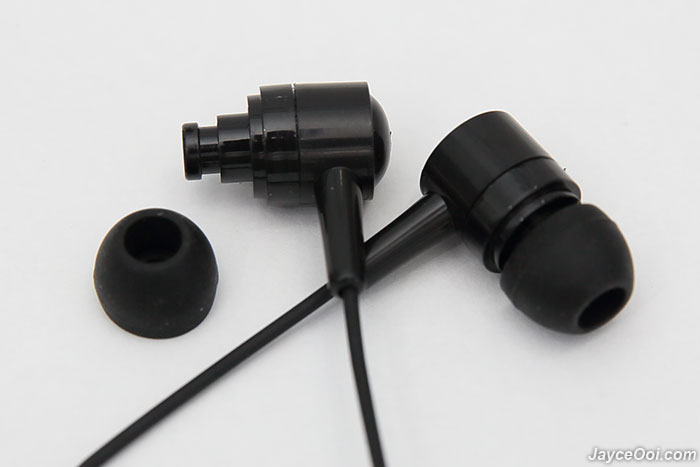 BlueSports 6 Pro fits great. Having excellent comfort too. Better than average isolation as well.
BlueSports 7 Pro is almost like 6 Pro. But 6 Pro has slightly better fit, comfort and isolation due to slightly smaller body.
Performance Result
Bluetooth range is great. It can go up to 7m with obstacles like walls easily. And it almost does not have lag between video and audio too. That's great to use it to watch movie, MV and anime on your smartphone and tablet. Phone call quality is great. Others can hear me loud and clear.
Battery life is decent. I am getting 5 hours of non-stop music playback. All thanks to built-in 60 mAh lithium battery. More than enough for your daily sports activities. And there is battery indicator status on iOS and Android devices as well. Lastly, it requires around 50 minutes to fully charge.
Let's talk about sound quality now. Different earpiece design and driver inside will have different sound signature. BlueSports 1 has smooth treble and bass. BlueSports 2 is bright which have more treble than bass. Only little bass there. BlueSports 5 Pro is almost like BlueSports 1. Enjoy same smoothness on both treble and bass. No harshness for sure. BlueSports 6 Pro gives the best sound experience for me. It is almost balance toward more bass. Nice treble and clear. Extra bass but in control. Finally, BlueSports 7 Pro has the most bass out of them. Bass is surely in charge. Of course, that depending on how secure fit you have too.
Conclusion
Pick SonicGear BlueSports 1 or SonicGear BlueSports 6 Pro. You can't go wrong with either one of them for around RM 30 each. Do visit SonicGear Website for more information. Buy yours at Lazada.