Introduction
ESS Sabre ES9018K2M which famous with great sound quality is no stranger to audiophile. Yup, that's the Hi-Fi DAC that power iDAC Headphone Amplifier from SonicWave Technology, Taiwan. Besides, it is using ESS Sabre ES9601 amplifier to provide 192kHz and 24-bit high resolution audio to your mobile devices. There are 2 models available – Android and iOS. Android version with XMOS xCORE-AUDIO Hi-Res Processor can be used on PC and Mac as well. Interested? Read this review to know more…
Specifications
Voltage Input: 3.3V for iOS, 5.0V for Android & PC
Input Connector: Lightning for iOS, micro USB for Android & PC
Output Connector: 3.5mm plug
Frequency: 20Hz – 20kHz
Impedance Support: 16Ω – 300Ω
Max Output Power: 30mW + 30 mW (32Ω), 2Vrms (1K‎Ω)
Working Temp: 5-50°C
Dimensions: H11xW22xD53mm
Weight: ~25g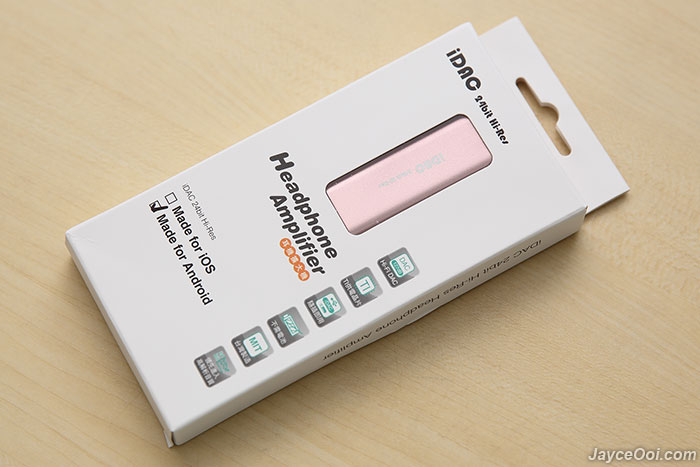 Package Content & Design
SonicWave iDAC Headphone Amplifier for Android comes with a simple packaging. Once opened, you can find iDAC, micro USB cable (Lightning cable for iOS version to use on iPhone & iPad) and warranty card. Mine is Taiwan version therefore all information is written in Chinese. Future international version should come in English. Hmm… No user manual is included but it is fairly simple to use it even for inexperience users. Yup, just plug and play on Android 5.0 devices. As for design, iDAC is small and lightweight. Smaller than my USB thumb drives. Super easy to carry it around and use it wherever you want. Build quality is excellent thanks to aluminum casing for the best physical and interference protection. And act well as heatsink too. Same apply to the mini braided usb cable too. You can find volume and playback buttons in front of the USB DAC. Micro USB port and green LED status light (that can be seen through from white cover when powered on) on top. Then 3.5mm headphone jack at bottom. Finally, iDAC 24bit Hi-Res wording at the back. By the way, there are 5 colours in total to choose from. Mine is rose gold as you can see.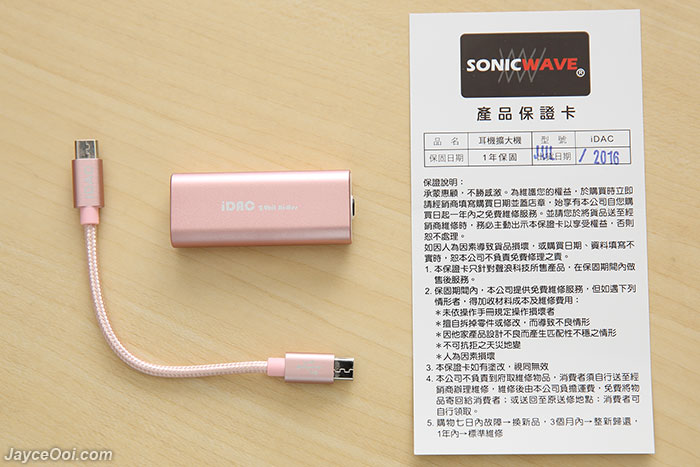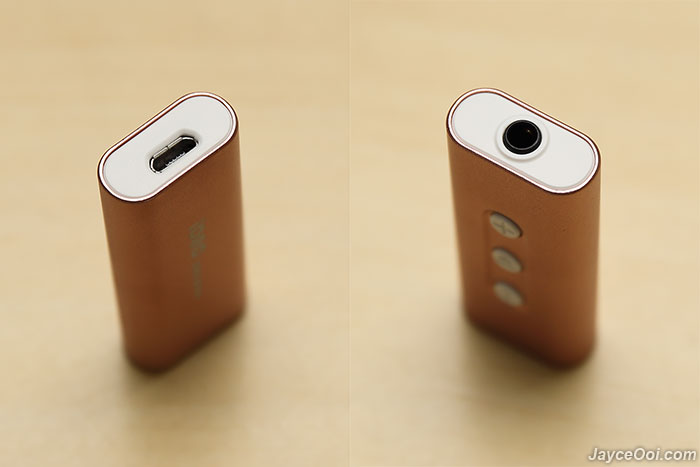 Installation & Usage
As I mentioned previously, it is super easy to use iDAC. Just plug and play will do. Yes, you can start enjoy better sound quality on Android 5.0 devices once connected. YouTube, Spotify, music, video player and including all the games will automatically route audio through iDAC with USB audio class 1 support at 16bit/48kHz. Note – you can use it on Android 4+ devices as well but 3rd party music player is required as Android 4+ does not have built-in USB audio support. Of course, your Android devices need to have OTG support too else it can't detect iDAC at all. 3rd party applications like Onkyo HF Player, USB Audio Player Pro, Hiby Music Player give you the ability to play high resolution audio playback up to 24bit resolution / 192kHz sampling. Just like Foobar2000 for Windows PC and Fidelia for Mac OS X too. Before I forget, you need to install XMOS USB Audio Driver first in order to use it on Windows.
Physical volume control buttons is very useful. It is working great and accurate on Android OS. However, the play / pause button is application dependent. I managed to get the play function to work but not the pause. And do take note that these buttons do not work on Windows PC too. But not an issue as you won't need it at all on Windows. By the way, volume adjustment works very precisely on both Android and Windows (thanks to great XMOS driver support).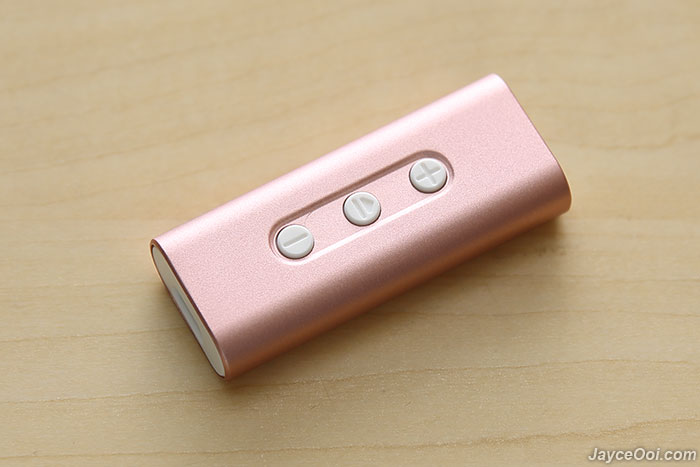 For your information, iDAC consumes around 125mA per hour. Your mobile devices battery life will shorter when using it. No problem on desktop PC which use AC power though. Will it overheat? Nope, but it will warm up after long hour of usage as the aluminum casing helps to disperse heat. No worry, I have no issue to use it for more than 10 hours continuously. And it is still kicking right now.
Sound Quality
Did I get sound upgrade from SonicWave iDAC? A big yes! Yup, all my Android devices no matter smartphone or tablet are getting better sound quality no doubt. Thanks to ESS Sabre ES9018K2M and ES9601. And easily drive all the headphones and in-ear monitors that I have like Audio-Technica ATH-M50x headphones, DUNU Titan 1 and Oriveti Primacy in-ear monitors. Too bad that I did not have 300Ω headphones to try out the limit of ES9601 amplifier. But it manages to drive ATH-M50x (38Ω) with just 1/5 volume easily where my tablet need almost maximum volume. Rest assures that it has more than enough power to output most consumer level headphones out there. One thing to take note – it is not recommended to use earphones below 16Ω impedance like Oriveti Primacy (11Ω). You can notice hiss noise when the track is dead silence. No such issue on DUNU Titan 1 with 16Ω though.
I get bigger soundstage from my mobile devices as well. Yes, it makes ATH-M50x sound wider and deeper. Therefore, you get better separation and layering too. Tracks like Arcason by Candido Camero and Oh by Dave Matthews that I used to test soundstage perform well on iDAC. You will get better instruments' placement in this case. And it is great in details retrieval. You can notice it even on normal CD sound quality that we usually hear from music application, YouTube, Spotify and KKBOX. And of course it works even better on 24bit/192kHz hi-res FLAC. Yup, start your audiophile journey because some of the mobile devices can't even play FLAC file at all.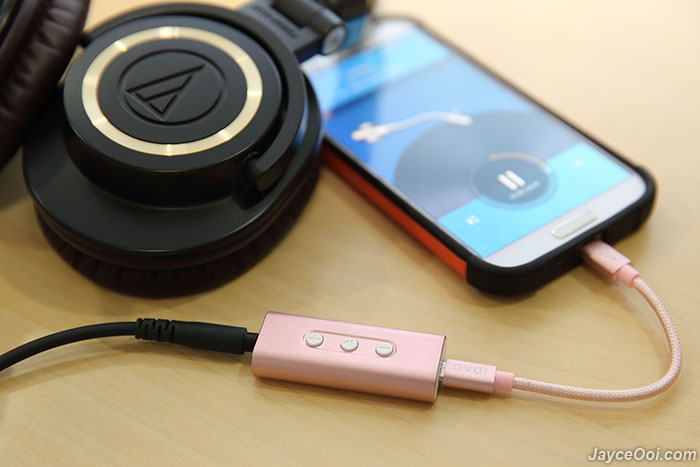 Overall, SonicWave iDAC has balanced sound signature and a little bit toward warm. Good clarity and transparent. Highs are clear and round. Relaxing and you won't feel the harshness of the edge like those bright DAC. iDAC does very well on mids. Vocals for both male and female sound so natural and realistic. And good placement just the way it should be, not too forward nor laid-back. You will surely notice the difference with your mobile devices. Lows are iDAC best part – fast and full. You can feel the punchy bass pumping yet in control. Songs like Michael Jackson's Billie Jean and Beat It will rock your world.
Advantages
Balanced sound signature
Good clarity and transparent
Great details retrieval
Multiple platform support
Volume & playback control
Ultra portable and lightweight
Limitations
Noticeable warm up during usage
Consume a bit mobile devices' battery life
Conclusion
Love balanced sound signature with little bit of warmness? You will like SonicWave iDAC with ESS Sabre ES9018K2M then. It will surely upgrade your mobile devices' sound quality (and desktop PC as well). Great details retrieval and improve clarity and transparent on your music. Sound great? Grab the super discount – $59 (shipping included) at Indiegogo and get yours there.