TransparentSMS is Windows Mobile application that allows you to send SMS with a live view from the phone's camera background. Just like Samsung Galaxy S RoadSMS Android application. You can type SMS while walking along the road. No worry to hit any road block again.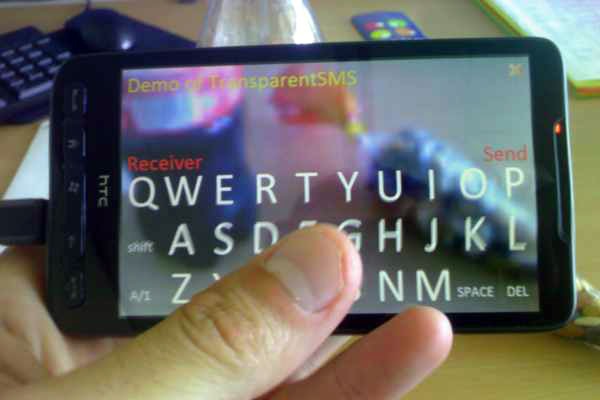 TransparentSMS Features
Basic QWERTY/QWERTY Swedish/AZERTY keyboards
Phone orientation (left/right handed)
Shortcut to choose the message recipient
TransparentSMS is slow when scrolling to select receiver. But it is really fun to use it…
Download TransparentSMS here.