Introduction
S View is one of my favourite features in Galaxy S4. However, not all the flip cases support this nice function. Tridea Italian Standing View Cover for Samsung Galaxy S4 does. And it has extra standing view feature too. Enjoy all the cool features while protecting your smartphone. Besides, Tridea case also style it up too. Sound great? Let's find out…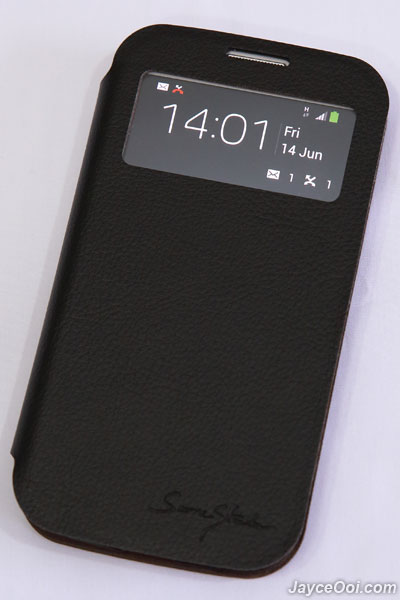 Video Review

Style
Tridea Italian Standing View Cover is made by 100% Italian premium polyurethane (PU), Oeko-Tex Standard 100. The slim and light soft coated hard case by polycarbonate (PC). The build quality is great as you can expect from Scene Stealer brand. The nice textured S View flip cover provides good grip to hold. And the inner part has soft fabrics finish which provide protection to Super AMOLED screen. Galaxy S4 snaps in easily, fit and hold well. Easy to access to all the ports and sensors. Power and volume buttons perform well like no case is there. And it can be docked on most docking station in the market. No worry about earphone plug sizes as well. Besides, it provides protection on front, back and sides while maintain a stylist look and keeping it light. Lot of colours for you to choose – black, white, brown, red, turquoise blue and lime. Mine is black by the way.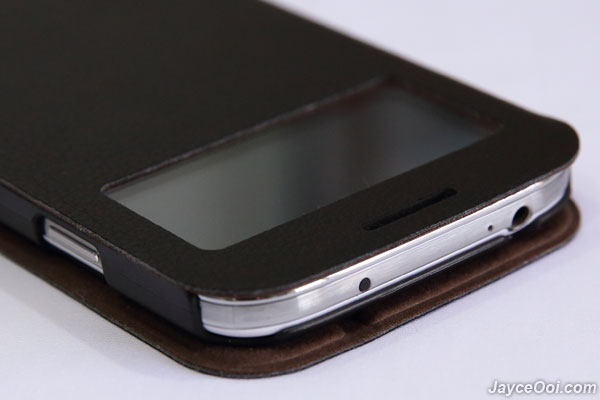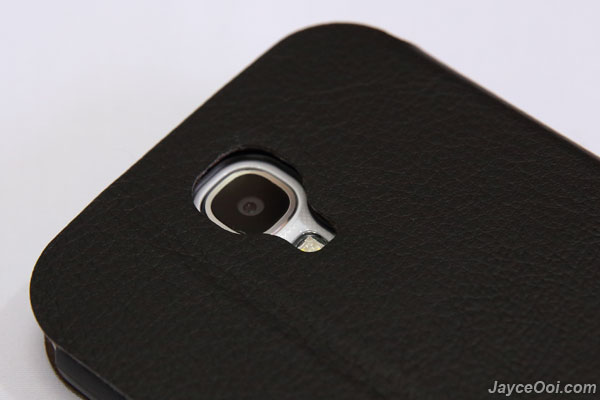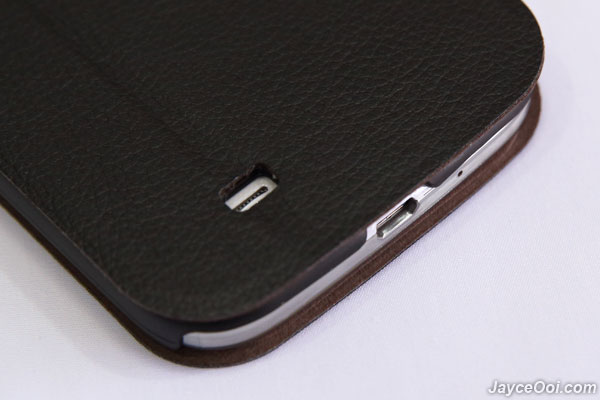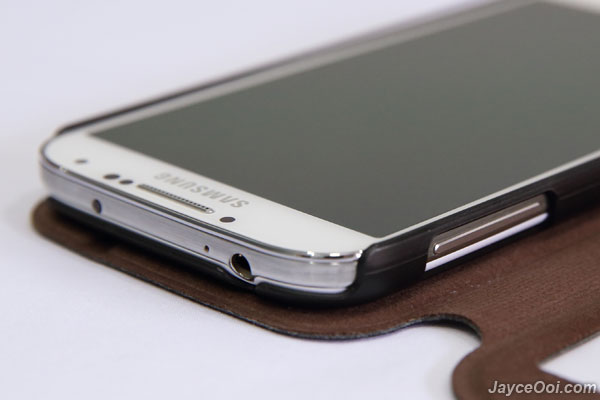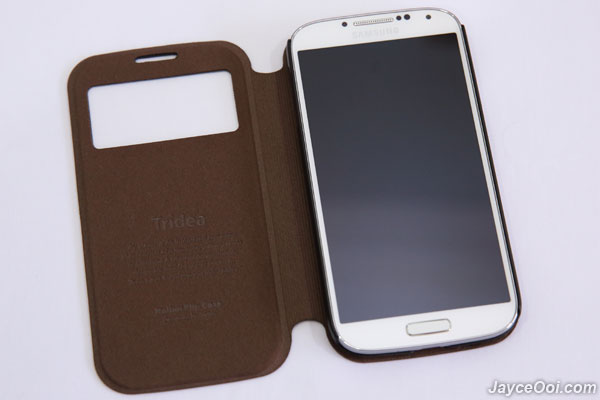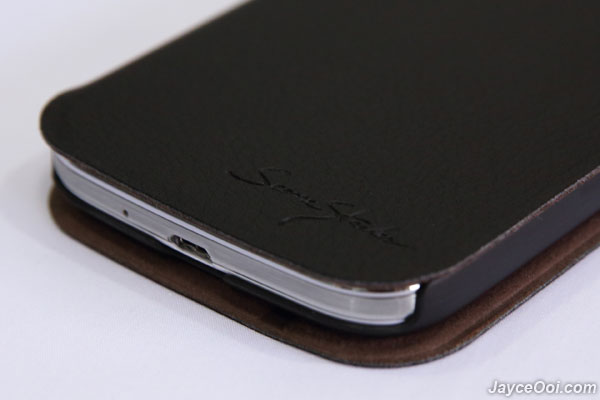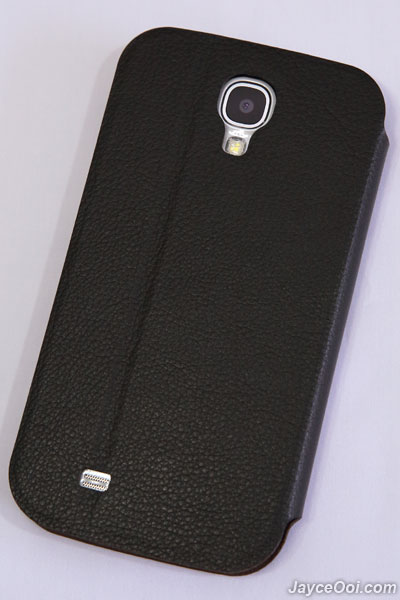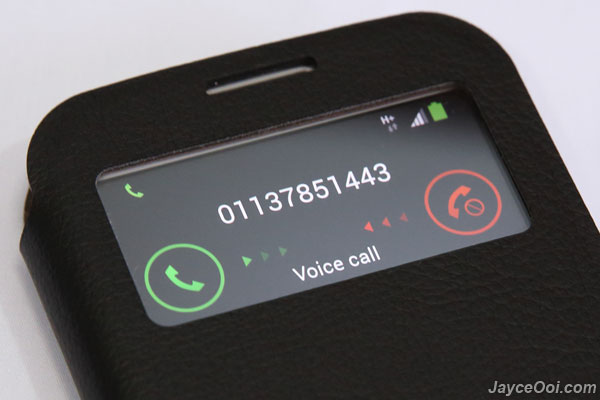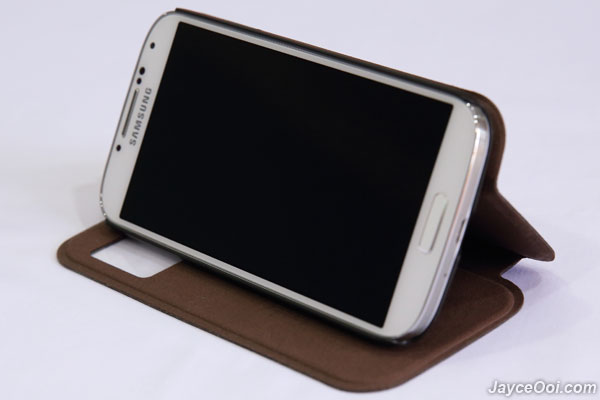 Function
Yes, the S View function is really great. Answer or reject call with ease through this touch sensitive window with cover closed. In addition, view all notifications like messages, missed calls and time. By the way, do you know that this flip case has wake/sleep function too? Yes, no need to press power or home button. Just flip the cover will do. You will love the standing view feature if you like to watch movie, TV series or listening to music video like me. Yup, turn your Galaxy S4 into an entertainment home theatre. No extra stand, dock or hand is needed and at the viewing angles that you prefer. As for protection, it will protect Galaxy S4 from scratches and minor drops (but not so well on top and bottom because they are not fully covered). Some notes to take… Flip cover blocks the view of notification light. And S View window is not fingerprint friendly.
Conclusion
Looking for quality S View + kickstand flip case for Galaxy S4? Look no further, Tridea Italian Standing View Cover is the one for you. Grab yours here.