Introduction
Own Quick Charge 3.0 devices like Samsung Galaxy Note8, S9? Let's me introduce their best companion – Tronsmart Presto 6A PBT12. It is a 10400mAh Qualcomm Quick Charge 3.0 Power Bank with Type-C Input & Output. Yes, great for those with USB-C port. No need extra micro USB cable. And 4X faster than standard chargers. Does it really that great? Let's find out…
Special Thanks
This review is possible thanks to below companies. Be sure to check them out…
Tronsmart for this 10400mAh Tronsmart Presto 6A PBT12 Quick Charge 3.0 Power Bank with Type-C Input & Output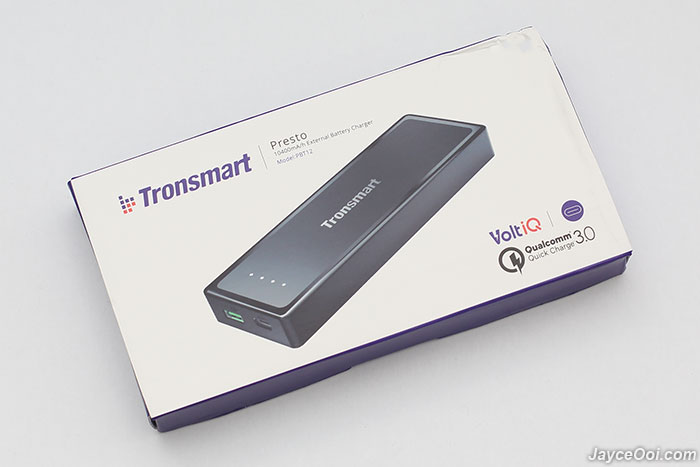 Package Content & Design
Tronsmart Presto 6A comes well protected. Love the travel pouch by the way. I can keep both power bank and cable there easily. Besides that, there are warranty card and user manual (multiple languages). Do go through it and get the extra 6 months warranty == 24 months in total then.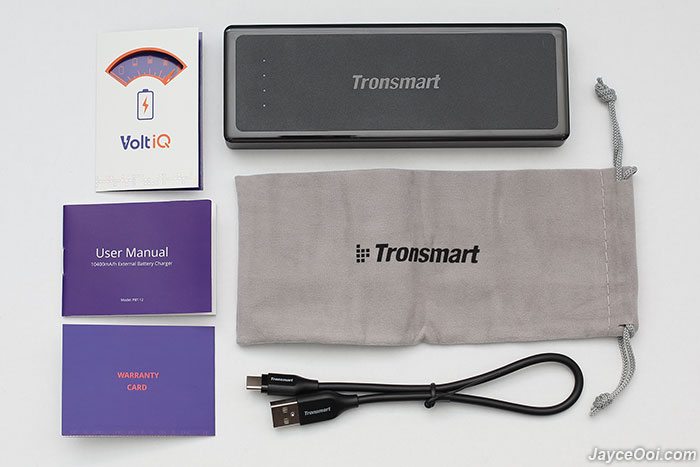 Presto 6A looks just like a chocolate bar. Delicious, right? Yes, for all mobile devices. As you can see, there is a large 4 LED lights battery life indicator. It will always light up when charging devices.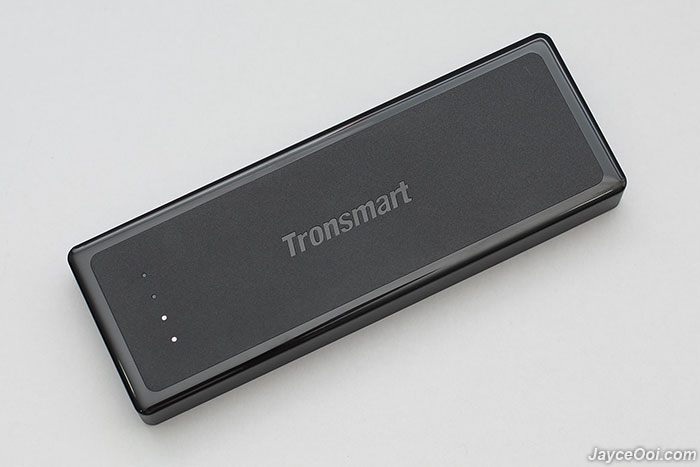 Plain simple back side with some Presto 6A charging input and output information. Qualcomm Quick Charge 3.0 supported.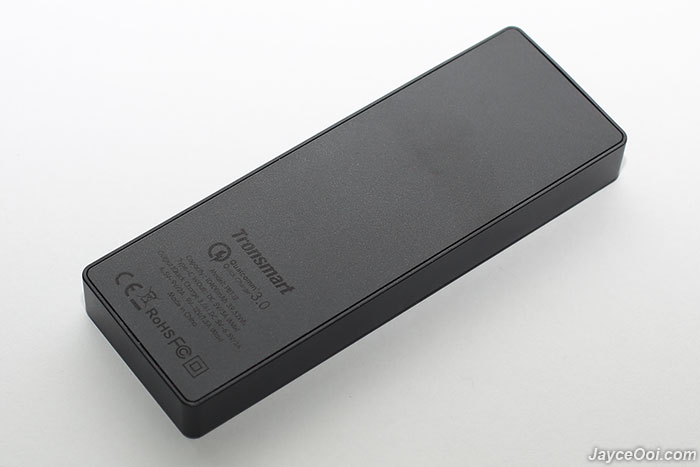 2 ports – USB-A for QC3.0 output and USB-C for both input and output at DC 5V/3A.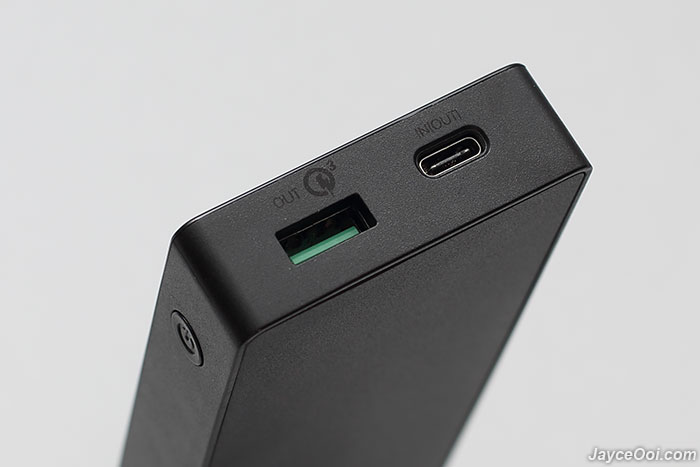 Performance Result
Tronsmart Presto 6A PBT12 supports Qualcomm Quick Charge 3.0 (5-6.5V/3.0A, 6.5-9V/2.0A, 9V-12V/1.5A). For other devices, Tronsmart VoltiQ smart charging technology will kick it. It can automatically detect your charging devices and provides smart charge up to 5V/2.4A. You can use it to charge 2 devices at the same time. However, only one port support quick charge (either USB-A or USB-C), the other one with normal rate. For your information, tests were done with Samsung Galaxy Note8, Xiaomi Mi 6, Redmi Note 4 and Mi Pad 3.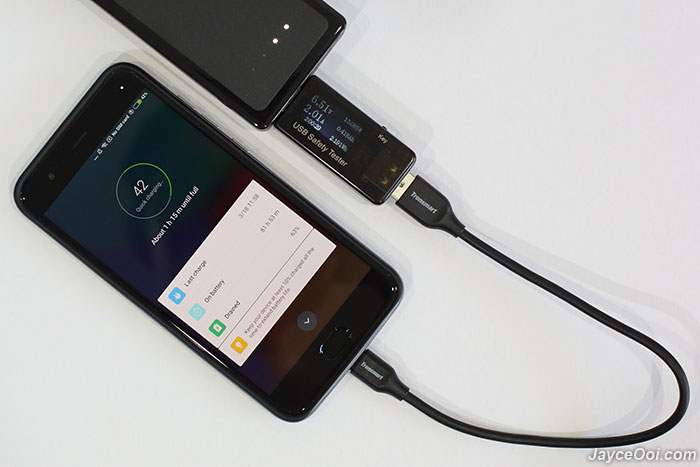 Presto PBT12 supports QC3.0 no doubt. Charging rate is as fast as AC power adaptor. Both Galaxy Note8 and Mi 6 are getting their fastest charging rate here. And the good news, Galaxy Note8 can get quick charge on USB-C port as well (make sure you have a proper USB-C cable). And it requires around 3 hours to self fully charge with QC3.0 charger. Getting 3A input all the way. As for battery efficiency, I get around 6600 mAh out of 10400mAh. In short, you can charge 2 times Galaxy Note 8 smartphone (with 3300 mAh battery capacity). And fully charge Mi Pad 3 tablet (with 6600 mAh battery capacity). More than enough for your whole day trip during travel.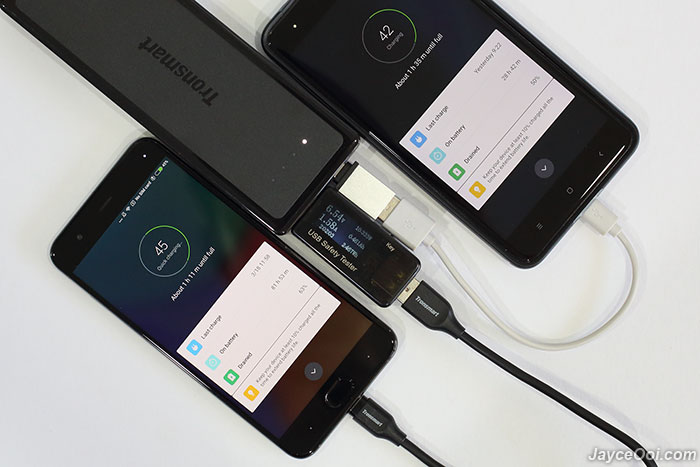 For your information, Tronsmart Presto 6A is CE, FCC and RoHS certified. Loaded with over-current, over-charging and short circuit protection. By the way, it has no power pass through technology that simultaneously charge both power bank and your device from one power source. Do take note…
Note – This power bank had been gone through 5 charge and discharge cycles to get accurate data and prove its stability. Yup, it passed flawlessly…
Advantages
Fast Qualcomm Quick Charge 3.0 support
Fast self-charging
Excellent build quality
24 months warranty
Slim & portable
Stylish design
Limitations
Conclusion
Look no further, Tronsmart Presto 6A Power Bank is the one that you want for your QC3.0 devices. Enjoy ultra fast charging rate for both input and output. Comes with travel pouch that ease carry around too. Interested? Do visit Tronsmart Website for details. And buy yours at Amazon.