Introduction
Yeah… I found a speaker with 'real' 7 colours pulsating LED. Yes, Vinnfier Icon 505 is the one. It is a USB powered 2.0 speakers that suitable for both desktop and laptop. For less than RM30, does it sound great? Let's find out together…
Special Thanks
This review is possible thanks to below companies. Be sure to check them out…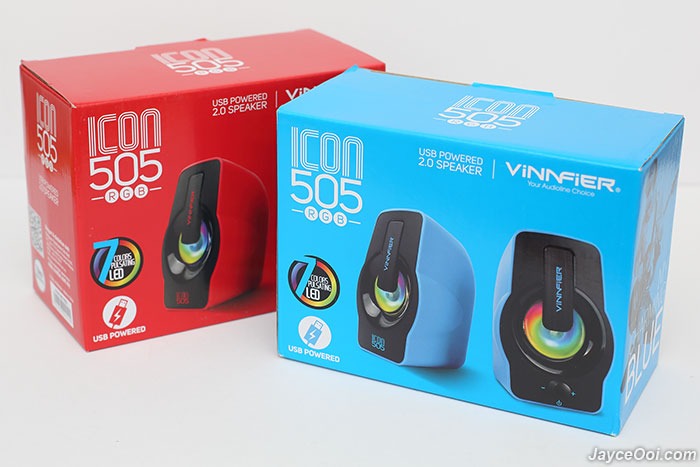 Package Content & Design
There is Vinnfier Icon 505 speaker in the package. That's it. All the information you need is located in the packaging. Anyway, you don't need user manual to use USB powered speakers, right? Just plug and play will do.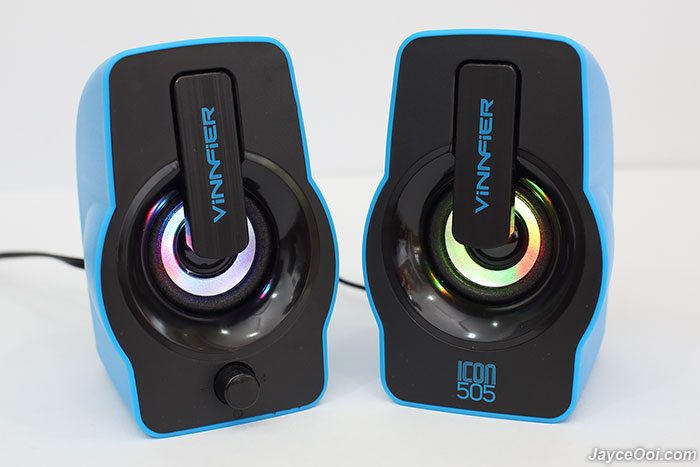 Build quality is decent thanks to sturdy plastic housing. Small and light in weight. Portable to ease carry around. Icon 505 is loaded with 2″ driver with 3W RMS. And comes with colourful and nice LED light effects. Volume control (also power switch) is located on left channel. However, is does not have any anti-skid pads at the bottom. Do take note… And there are 2 colour choices – blue and red as you can see.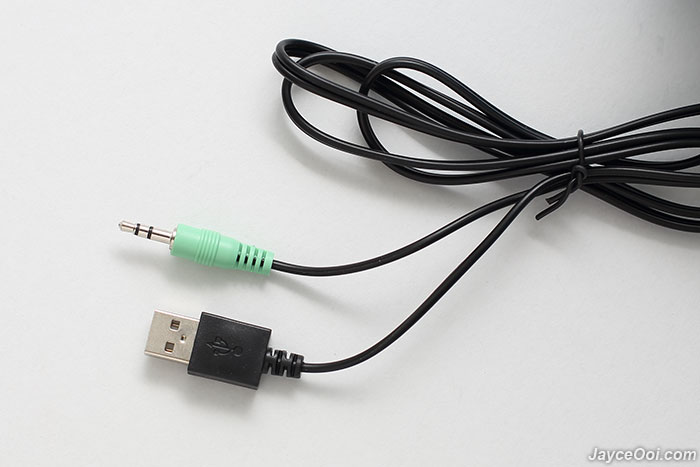 Alright, here are the USB plug and 3.5mm AUX connector. Cable is long enough for laptop and PC on the same table.
Performance Result
Most of the RGB light enabled devices that I tested only cycle through single colour one by one. However, it is not the case for Vinnfier Icon 505. It has several LED lights on each speaker to display interesting LED light effects with multiple colours at the same time. A very nice effect indeed. However, it can't be turned off.
6W RMS is good enough for blast in a large quiet room. With USB powered, you can place it easily as long as there is power source. Workable on smartphone with OTG port or portable music player with power bank.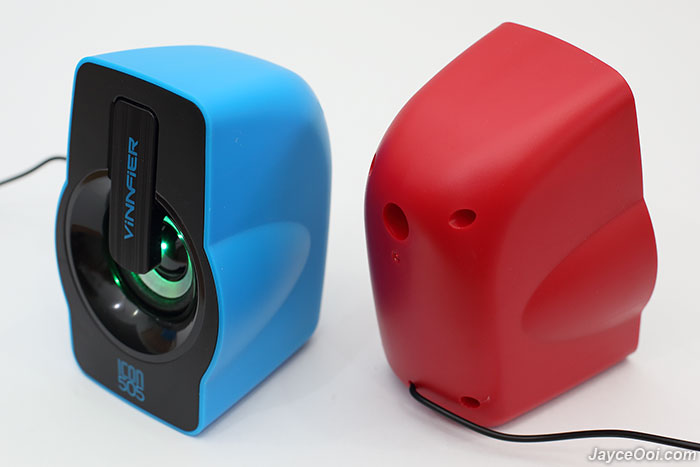 As for sound quality, Icon 505 is a speaker with bright sound signature. In short, it focus more treble than bass. The treble is clear. Maybe a little too sharp to my taste until there is harshness on certain songs. A plus for those who love ultra clear highs. Bass is there for such a small profile speaker. But still dominated by treble of course. Overall, it's great for those love sharp vocal in news, movie and songs.
Advantages
Super bright & clear sound quality
Decent build quality
Light & portable
USB powered
Limitations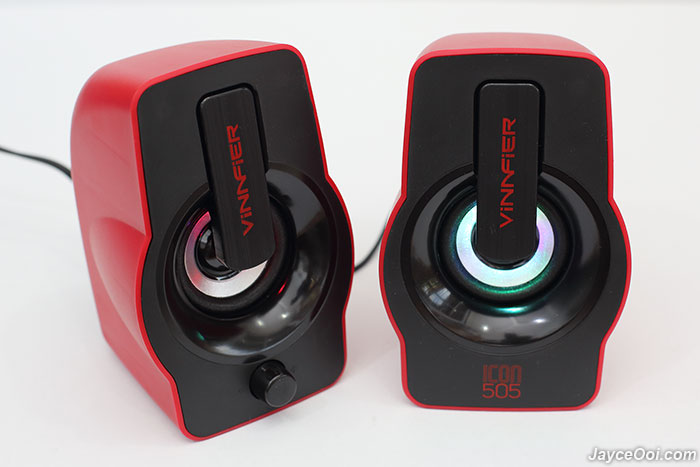 Conclusion
Like bright and clear sound? Be sure to give Vinnfier Icon 505 a try then. Enjoy lovely LED light effects too. Interested? More information can be found at Vinnfier Website.