Introduction
Power Delivery 3.0, VoltiQ, Quick Charge 3.0 and compatible with Huawei FCP technology. Yes, this is the world's thinnest 10000mAh power bank – Tronsmart Trim PBD01 supports. 18W charging via USB-C with Power Delivery 3.0 makes it one of the fastest charging power banks that is extremely light & portable. Besides USB-C port, it also loaded with USB-A and micro USB ports. Does it perform well? Let's find out together…
Special Thanks
This review is possible thanks to below companies. Be sure to check them out…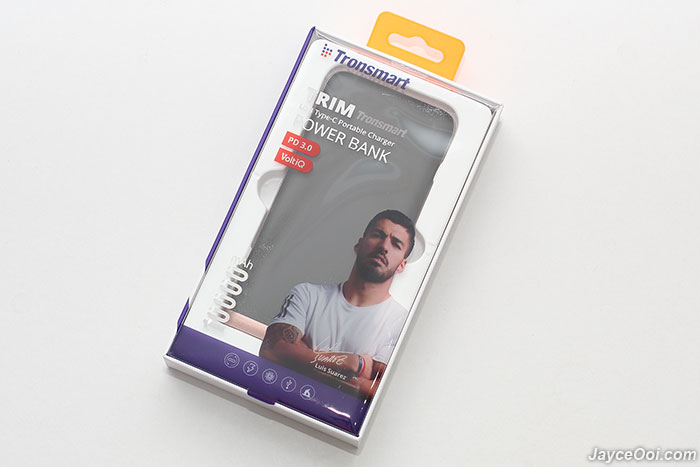 Package Content & Design
Tronsmart Trim comes well protected. Have a glance on the power bank info and features. Input and output voltages as well at the back of the packaging.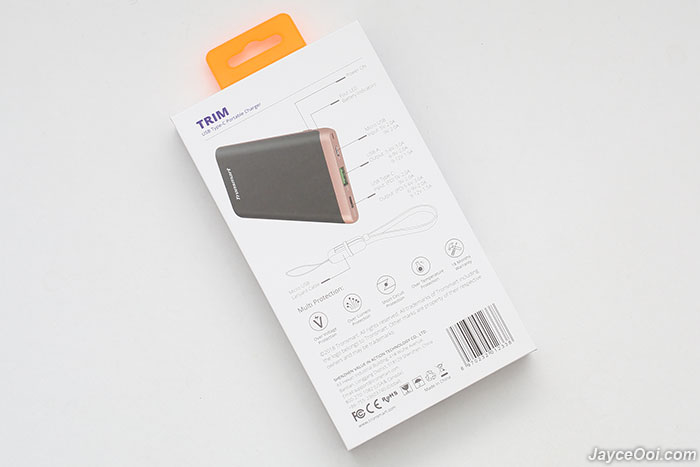 Once taken out Trim, there are micro USB lanyard cable, VoltiQ info, warranty card and user manual. Do go through them when needed. Yes, Trim comes with 18 months warranty as you can see.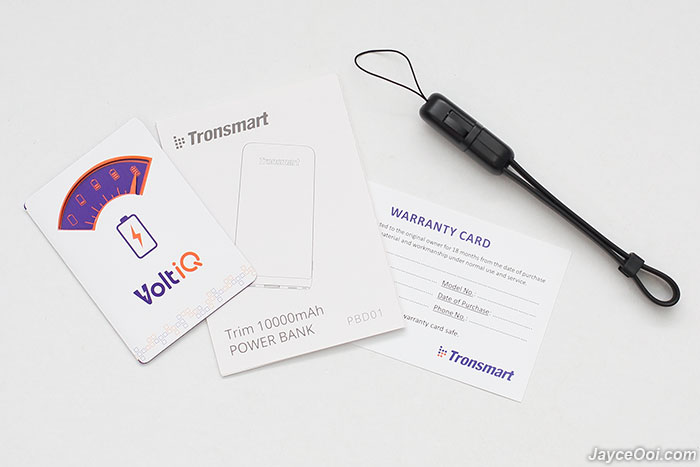 Build quality is excellent with anodized aluminum + plastic frame as housing. Stylish in design too. In addition, it is as thin as your smartphone. And easily fit in your bag or even in your pocket.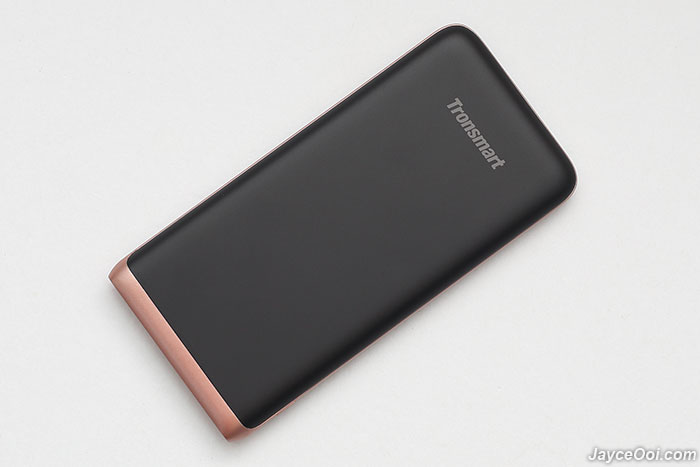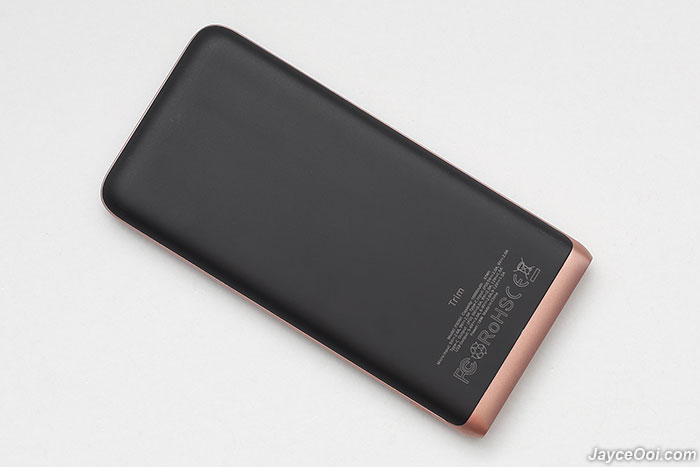 Output – USB-C (PD3.0): 5V/3A, 9V/2A, 12V/1.5A; USB-A (VoltiQ, QC3.0): 5-6V/3.0A, 6-9V/2.0A, 9-12V/1.5A. Input – Micro USB: 5V/2A, 9V/2A; USB-C (PD): 5V/2A, 9V/2A.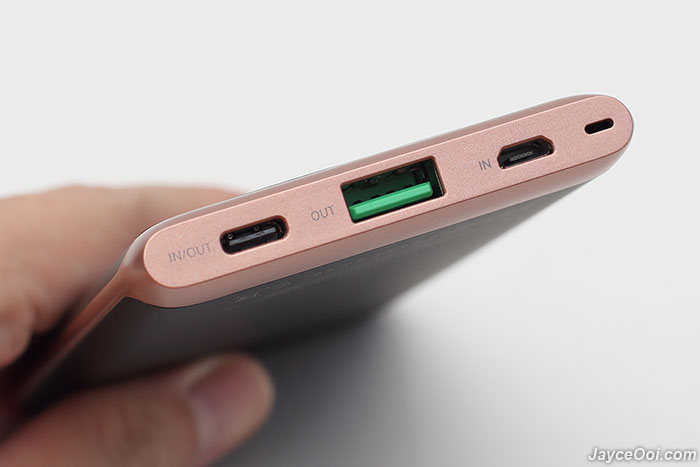 Power button and 4 level LED light indicators for battery life. The first LED will light up green when PD is engaged.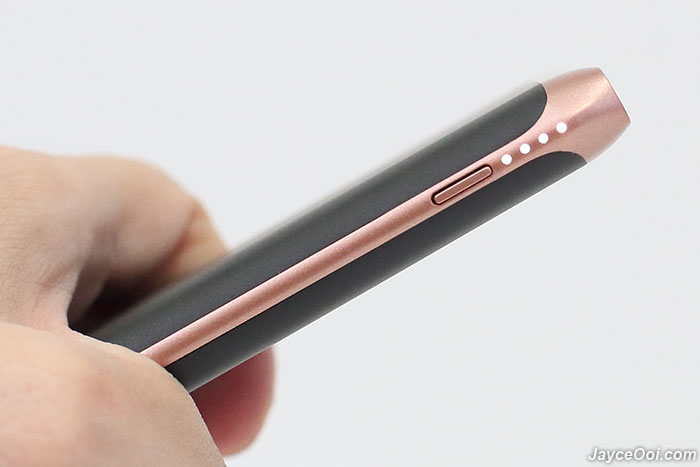 Wish that there is a new version with USB-C cable. Micro USB is kinda outdated nowadays.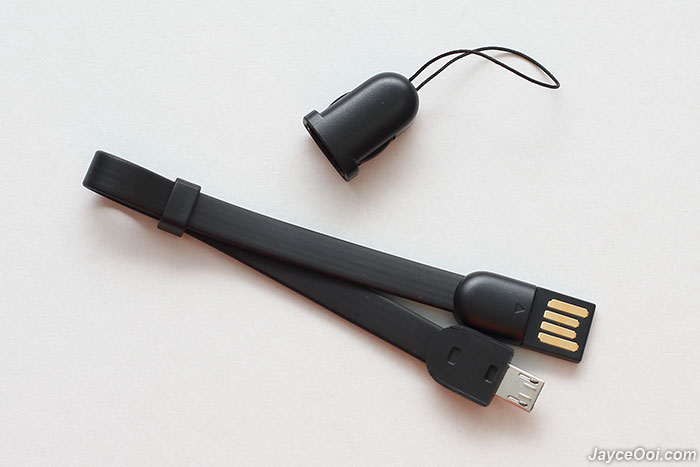 Performance Result
Tronsmart Trim PBD01 supports 18W Power Delivery 3.0, VoltiQ, Quick Charge 3.0 and compatible with Huawei FCP technology. It automatically detects your devices and provides the best charging method then. Yes, you will get the fastest charging rate out of it for sure. Just a have look on below photo, Xiaomi Mi 6 is getting fast charging through Quick Charge 3.0 method. Charging rate is as fast as AC power adaptor.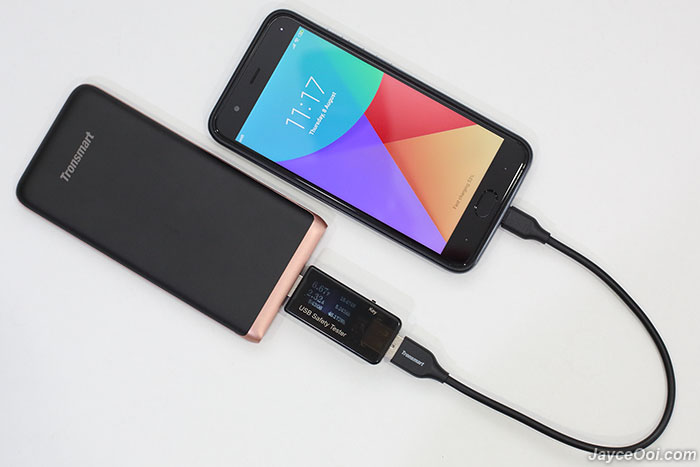 Don't limit yourself with QC3.0 or Huawei FCP only. Tronsmart Trim supports PD3.0. And that makes it special among all other power banks. Yup, it performs flawlessly as well on Power Delivery 3.0 too. As you can see, Trim manages to power up both mini PC and portable monitor all by itself. Rest assures that your smartphone and tablet will get the best treatment as well.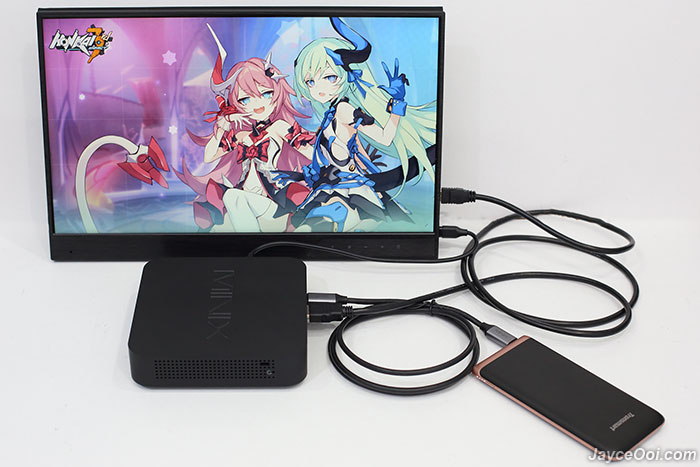 I am getting around 7200 mAh out of 10000mAh with Tronsmart Trim. That's excellent! In short, you can charge 2.2 times Galaxy Note 8 smartphone (with 3300 mAh battery capacity). And fully charge Mi Pad 4 tablet 1.2 times (with 6000 mAh battery capacity). More than enough for your whole day trip during travel. As for self-charging, it takes around 3 hours and a half with PD charger to fully charge. Slower with QC3.0 charger.
Note – This power bank had been gone through 5 charge and discharge cycles to get accurate data and prove its stability. Yup, it passed flawlessly…
Advantages
Fast charging rate just like AC adaptor
Power Delivery 3.0, VoltiQ, Quick Charge 3.0 & Huawei FCP Support
Ultra slim & portable
Excellent build quality
24 months warranty
Fast self-charging
Stylish design
Limitations
Conclusion
Look no further, get yourself a Tronsmart Trim power bank now. Enjoy ultra fast charging rate through PD3.0, QC3.0, VoltiQ and Huawei FCP. So slim that easy to carry around with you. Do buy yours at Lazada.