Introduction
60W total power output (RMS) with subwoofer, Bluetooth, 3D Effect, optical cable input, FM Radio, built-in MP3 player… Yup, that's all part of Vinnfier HyperBar 300 BTR features. A slim yet powerful soundbar with subwoofer. Budget in price too. How does it perform? Let's find out together…
Special Thanks
This review is possible thanks to below companies. Be sure to check them out…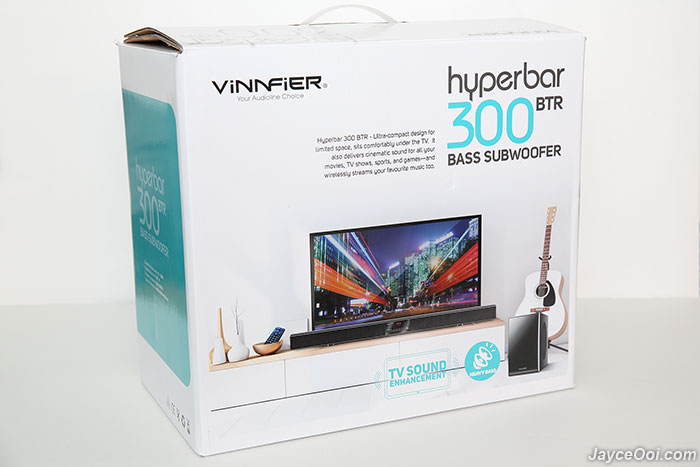 Package Content & Design
Both Vinnfier HyperBar 300 BTR soundbar and subwoofer come well protected. Build quality is decent too. Solid housing no doubt. There are remote control, optical cable, stereo 3.5mm audio cable, AUX cable (3.5mm to RCA), power adaptor, screws and user manual in the package. For your information, the remote control is very handy. Its infra-red range is excellent. Easily reach up to 8m. More than enough for your large living room.
As usual, do check out all the photos for its design and outlook. Below is the 30W subwoofer with long cable. You can place it at any place that you prefer easily.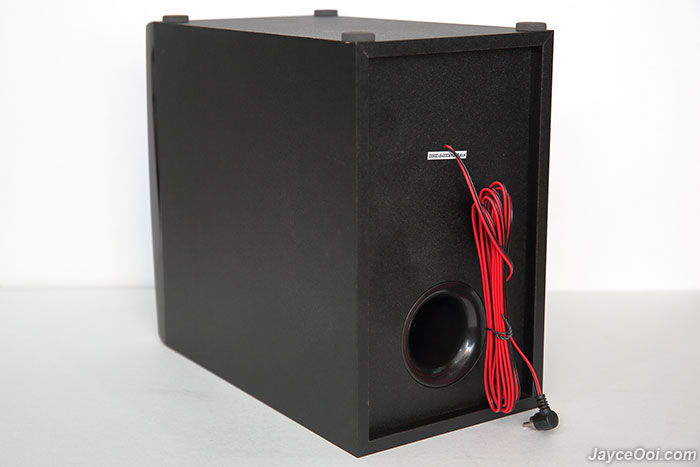 Performance Result
Yeah… Vinnfier HyperBar 300 BTR fills up whole large living room easily thanks to 60W total power. And it surely brings lot of excitements especially in the bass department when compared to TV built-in speakers. As for sound signature, it has U shape sound where you have more booming bass and sparkling treble. Yes, it brings more exciting listening experience then. Too much bass or treble? No worry, just use the remote control to adjust the treble and bass level (-10 to +10) to suit your taste will do.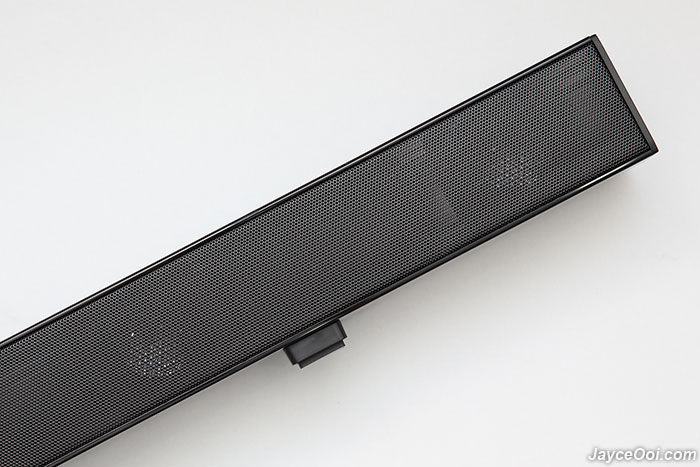 Outstanding Bluetooth range! Easily reach up to 8m+ with obstacles like wall. In addition, it has almost no lag between video and audio. That's great for games, movie on your smartphone and tablet no doubt. FM radio reception is decent thanks to external antenna. Just adjust the antenna to get the best signal. As usual, auto scan feature is available. And it will start playing songs after plugged in USB flash drive. It also remembers the last audio mode and continues to playback the last MP3 song when power on back. And there are 6 equalizer modes too. Pick the one that matches your music listening style. Don't forget the 3D virtual sound too.
Overall, Vinnfier HyperBar 300 BTR gives mostly positive experience especially in sound quality for the price. Here are some of the things to take note. Bluetooth mode has slightly electric static hiss noise. You won't notice during music playback but will hear it when nothing is being played. And it does not remember treble/bass volume level after power off. You need to put it as standby all the time. Lastly, there is digital coaxial audio input too. Yeah…
Ultra-compact design for limited space. HyperBar 300 BTR sits comfortably under the TV. And subwoofer on the ground.
Advantages
Great sound for the price
Optical input is there
Decent build quality
Wide Bluetooth range
FM radio & MP3 support
3D virtual & 6 equalizer modes
Limitations
Hiss noise on Bluetooth mode
Can't remember treble/bass volume level
Conclusion
Great sound for the price. Period. Enjoy a lot of features including Bluetooth, FM and MP3 player. Don't forget the useful treble and bass volume control to improve the sound experience. Buy yours at Shopee or Lazada.