Introduction
USB-C Gen2 high-speed interface with a transmission speed of up to 480 MB/s. Yes, that what Pioneer USB-C SSD (APS-XS02) can do. It is a lightweight and durable ultra-portable SSD. Loaded with trendy and eye-catching design. Bus powered with no external power supply required. And compatible with Windows and Mac OS X. How does it perform? Read this review to find out…
Special Thanks
This review is possible thanks to below companies. Be sure to check them out…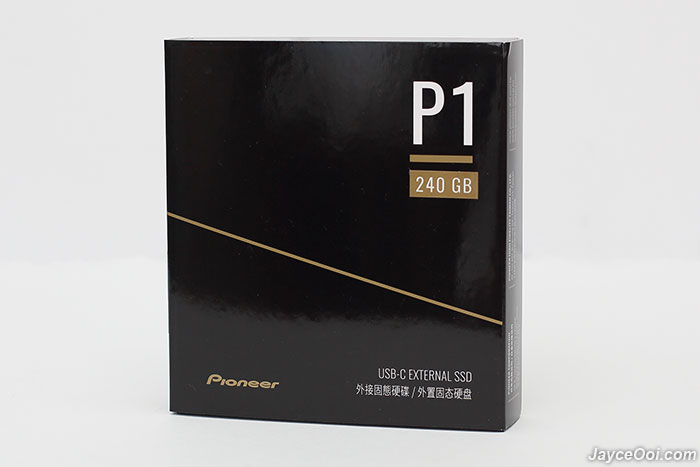 Package Content & Design
Pioneer USB-C SSD APS-XS02 comes in a stylish black packaging. Well-protected as expected. There are lot of accessories included like USB-C to A cable, USB-A to C adapter, pouch and user manual (in English and Chinese).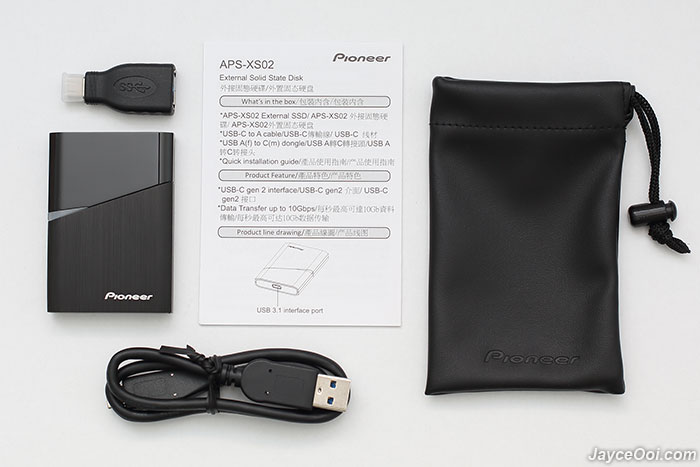 Pioneer XS02 is a really nice and stylish portable SDD. All thanks to two finishes that give it a beautiful appearance. By the way, the middle one is blue LED light indicator. And build quality is excellent. Comes in 2 capacities – 120 GB and 240 GB by the way.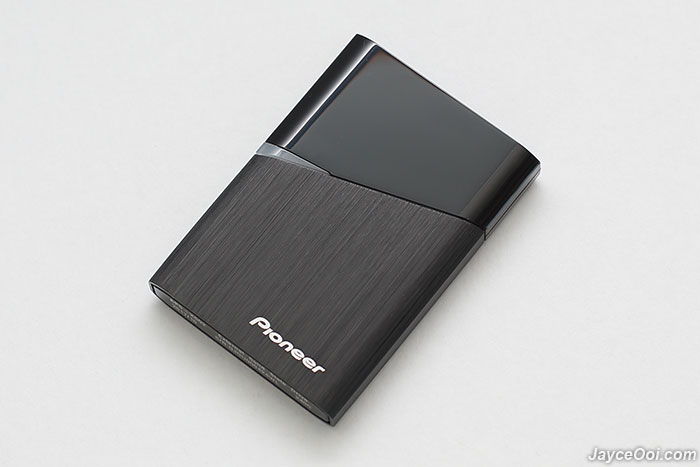 Alright, here is the USB-C Gen2 port for ultra fast transfer speed (compatible with Thunderbolt 3 too).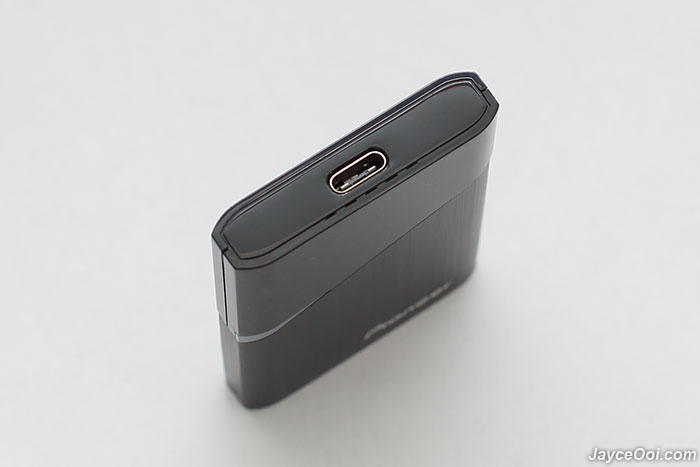 Back continues the stylish design…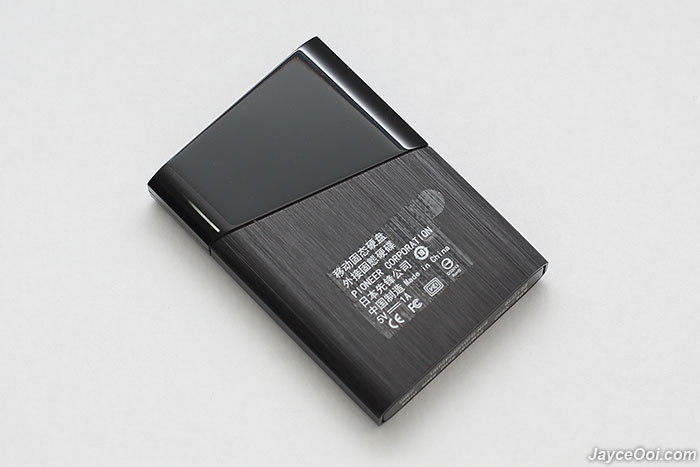 Performance Result
Err… Did I get a faulty SSD? Why the writing speed is so low at 60 MB/s only? After troubleshooting here and there. I found out that the SSD was pre-formatted with compressed NTFS. Okay, formatted it as exFAT (tested NTFS as well). Writing improved a lot but still failed to get the claim reading speed of 480 MB/s and 400 MB/s for writing. Getting both write and read speed at 380 MB/s only. Err again…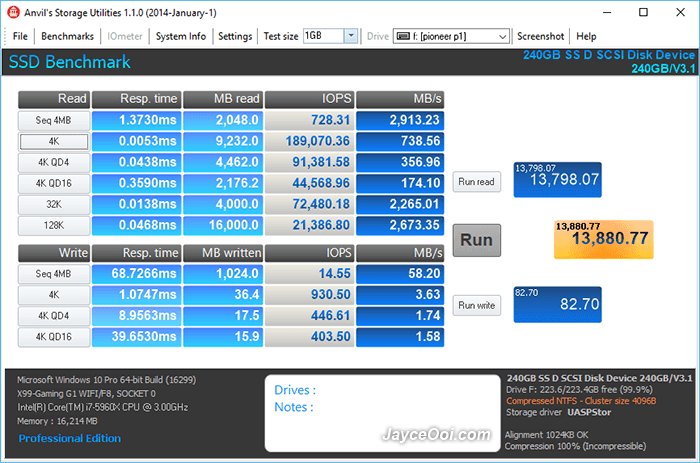 Finally, I found the solution. You need another USB-C to USB-C Gen2 cable in order to unleash the real performance of Pioneer XS02 SSD. By using bundled USB cable on USB 3.1 port (and bundled adapter on USB-C port), you will get 380 MB/s transfer rate only. Yes, it is limited by the cable. Therefore, I rerun all the tests with own cable on USB-C port. Do refer to all the synthetic benchmark results based on the 240GB model (running Microsoft Windows 10 Pro).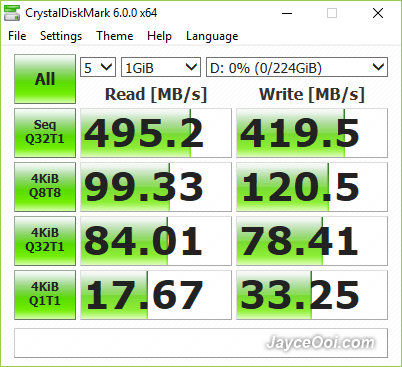 Pioneer XS02 has outstanding results in CrystalDiskMark with sequential Q32T1 test – 495 MB/s read and 419 MB/s write. That's the result that I am looking for. 4K results are decent too.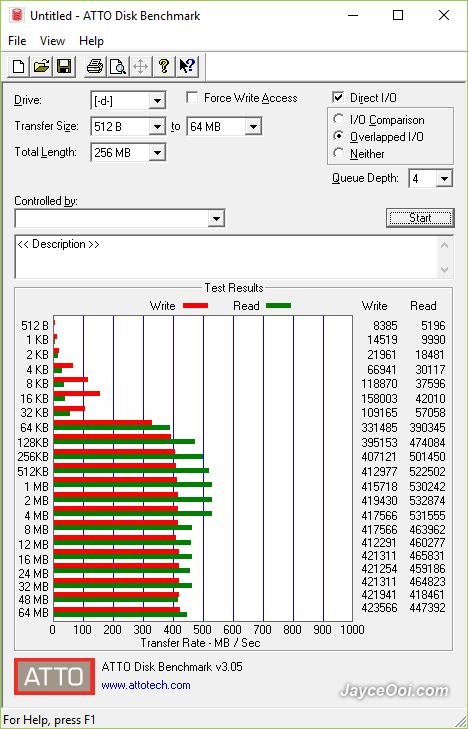 ATTO Disk Benchmark is getting the same excellent result for both read and write tests.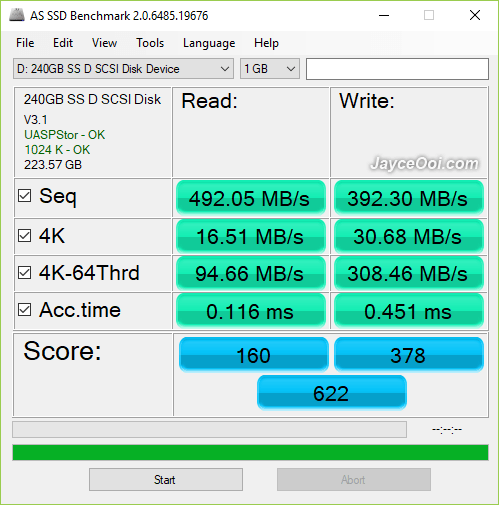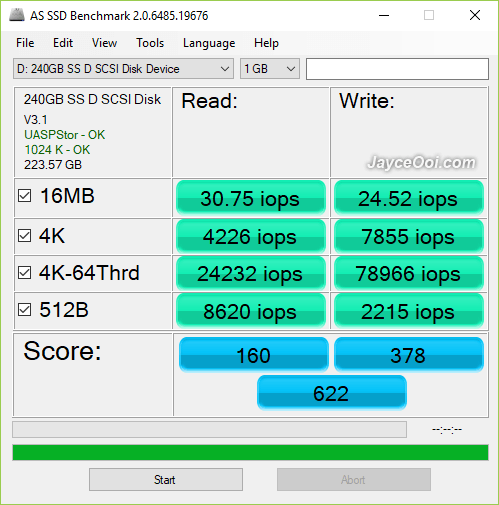 AS SSD Benchmark has pretty much the same result but with lower writing speed. Do refer IOPS and access time scores here.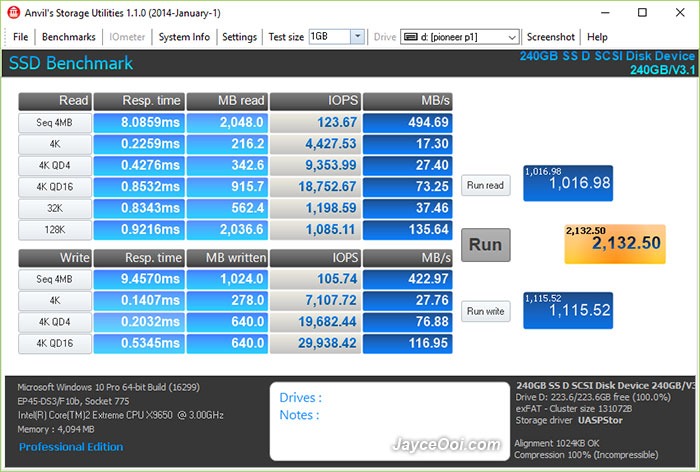 Lastly, Pioneer XS02 continues to perform very well in Anvil's Storage Utilities. Easily getting 494 MB/s read and 422 MB/s write. By the way, Pioneer XS02 has plenty and fast cache memory. It will continue writing on full speed on very large file (more than 20 GB in size). That's great!
Advantages
Up to 495 MB/s read & 422 MB/s write
Ultra portable, lightweight & compact in size
Shock & vibration-resistant
Excellent build quality
3 years warranty
Limitations
Need another USB-C cable to unleash full performance
Conclusion
Looking for a fast USB-C portable SSD? Be sure to check out Pioneer USB-C SSD (APS-XS02). You will be amazed by its ultra-fast performance on both reading and writing. Great for carry around for business and even home usage. Worry free with 3 years warranty. Interested? Do visit Pioneer Website for details. And buy yours at Amazon.