Introduction
Interesting design for a portable alarm clock speaker. That's not what you see usually. Yes, Vinnfier Neo Air 3 is the one. It is loaded with dual alarm, LED clock, Bluetooth 5.1, FM radio, built-in media player (USB & MicroSD) and LED lights. Does it sound great? Read on to know more…
Special Thanks
This review is possible thanks to below companies. Be sure to check them out…
Vinnfier for this Vinnfier Neo Air 3 Alarm Clock Bluetooth Speaker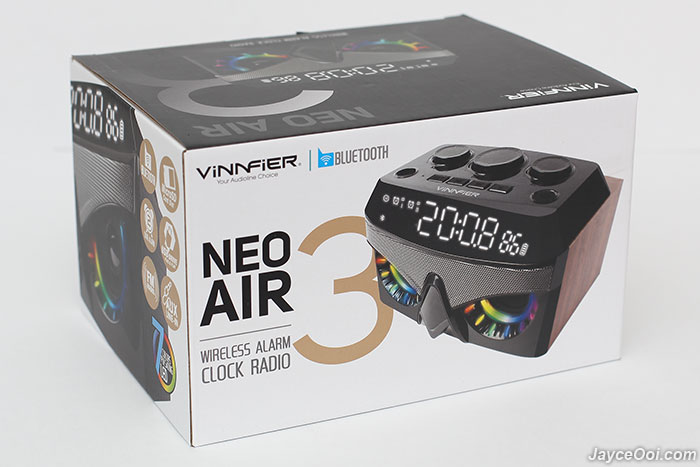 Package Content & Design
Neo Air 3 comes well protected. Once taken the speaker out, you can find AUX cable, micro USB cable and user manual. That's all. Be sure to go through the guide to get started.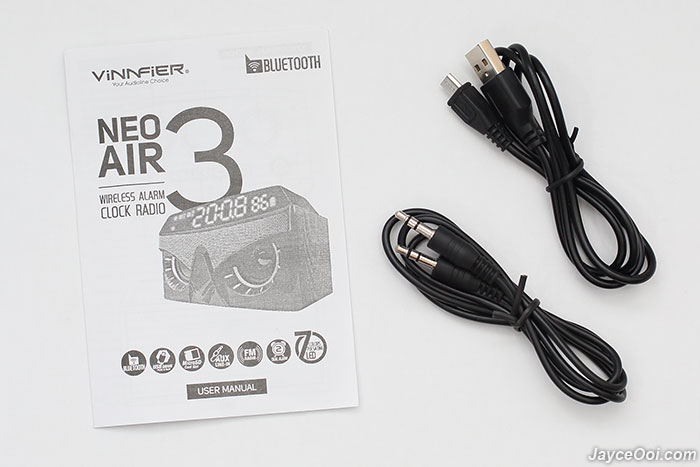 Build quality is decent with sturdy MDF wood body + plastic (top and front) as housing. The eye brown is metal by the way. The 2″ eyes are loaded with LED lights. The LED screen is located in top front. As for colour, there are mist black and classic oak to select.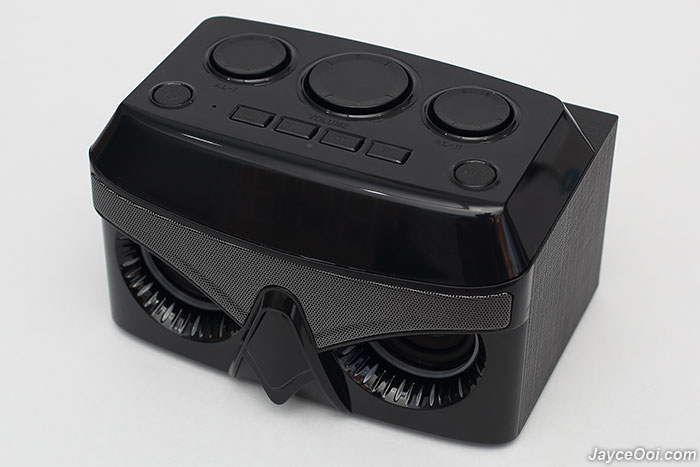 All the navigation buttons and volume controls are located on top. Simple to access and control.
Yeah… There is a passive bass radiator at the back. Deeper and powerful bass in return? Do check out the 4 anti-skid pads at the bottom. They provide great stability even tiny in size.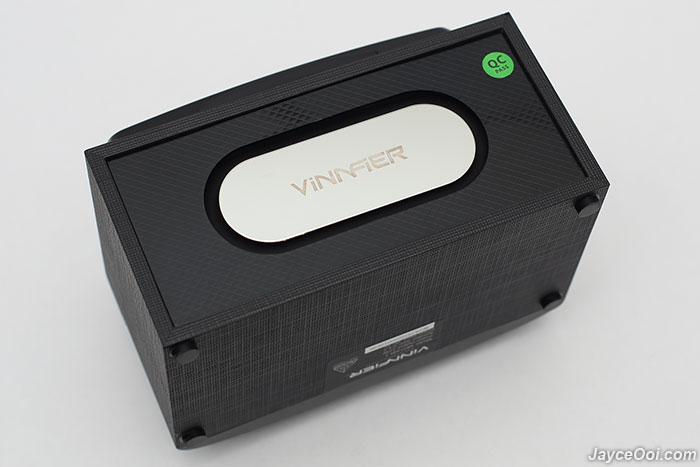 Micro USB port, charging LED light indicator, AUX input, USB port and Micro SD slot are just a above the passive bass radiator.
Performance Result
Excellent Bluetooth wireless range! It can easily reach up to 8m with obstacles like wall. In addition, it has virtually no lag between video and audio. Great to watch movie, TV drama and play games with it. For non-Bluetooth devices, there is always AUX connection for you and me.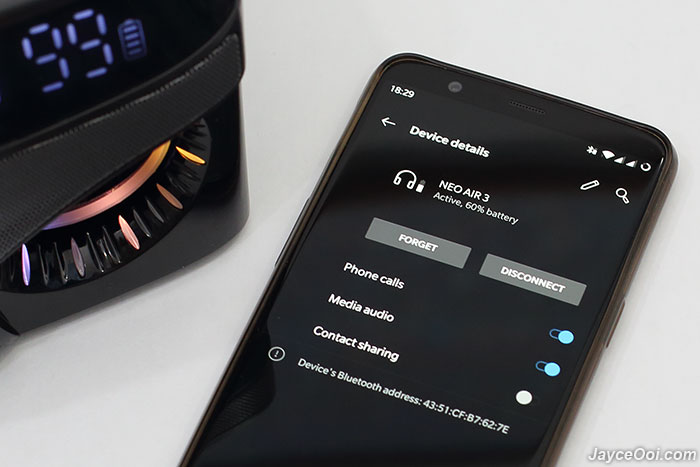 For the built-in media player, it supports FLAC audio format on top of the usual MP3. That's great! Yes, you can enjoy better quality music in return. FM radio is working fine too. As long as your area reception is good, it will perform well.
Speakerphone phone call experience is not the best. My voice is kinda far away from others. It gets the job done though. And below are the LED display for clock, battery life indicator and LED light for the eyes during the night. Hmm… why does the battery number need to be there and so big? I get confused by it with the clock sometimes. By the way, you can turn off the eyes' light if you want.
2 alarms can be configured on Neo Air 3 easily. Just use the dedicated alarm dial to do so. Fast and easy for sure.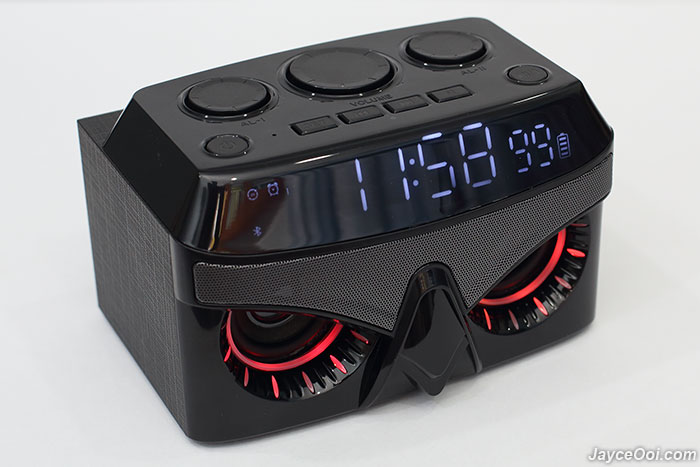 Yeah… The passive bass radiator does help to bring more bass into this small portable speaker. And makes it a V-shape sound signature Bluetooth speaker. Well, you won't get subwoofer kind of bass level. But it is much powerful than the usual one for sure. And you have very sharp and crisp treble. A little bit more than I prefer, however. Certain tracks do have little bit harshness in return. As for output, 12W RMS is good enough to blast in a quiet large living room. Overall, Neo Air 3 sounds decent for the price.
Advantages
Very sharp treble with bumping bass
Built-in FLAC player & FM radio
Decent build quality
Wide Bluetooth range
LED light effects
Portable design
Limitations
Very sharp treble (for some)
Conclusion
An interesting portable alarm clock Bluetooth speaker with sharp treble and bumping bass. Loaded with a lot of useful features like FLAC, FM, wide Bluetooth range and so on. Don't forget the unique owl design with LED lights. Do get yours at Lazada or Shopee.