Unlock HTC smartphones bootloader void warranty no matter hardware or software issue (at least in Malaysia)!!! Yes, I get another confirmation that unlock HTC Android devices bootloader void warranty (link) while looking for the release date of Android 4.1 Jelly Bean ROM for HTC One X in Malaysia.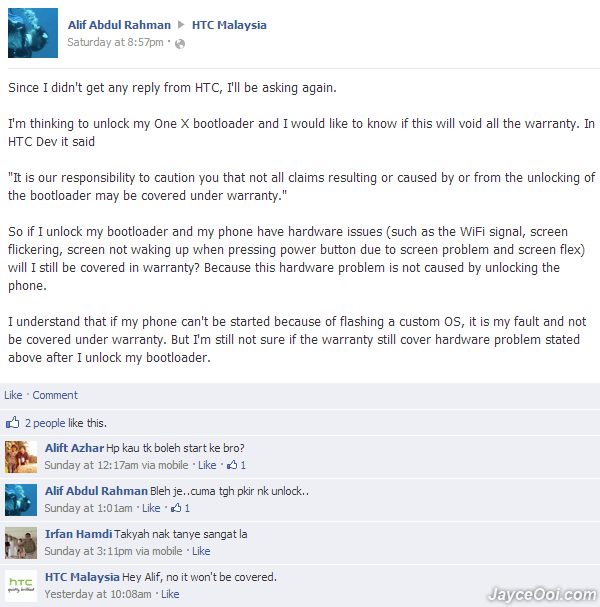 This is the only reason why My HTC One X bootloader still locked ~ to keep the 2 years warranty valid. A very bad move from HTC. No wonder their sales are going down each quarter. For experienced custom ROM junkie, it is almost impossible for them to brick their phone (unless it is really manufacturer fault). I have playing with modifications / custom ROM on all my Android devices for years. Even the legendary HTC HD2 still alive until now. More than 100 custom ROMs has been installed on it. No issue at all. Just wondering why HTC has this stupid policy that makes advanced users away?
Back to the question, will you buy HTC product again?