Introduction
Lazy to carry both pen and stylus together all the time? Adonit Switch will save your day then. It is a 2 in 1 stylus and pen. Yes, Adonit Switch combines a ballpoint pen and precision stylus, designed to give users the best of both worlds with its lightweight, high-quality aluminum alloy material and premium design in every detail. You can write on your smartphone or tablet touch screen and write on papers too. Why bother to take 2 when 1 is sufficient for your task, right? Let's find out more about Adonit Switch…
Features
Simply Accurate
Intuitive Design
Formed with Function
From pad to paper, the power to switch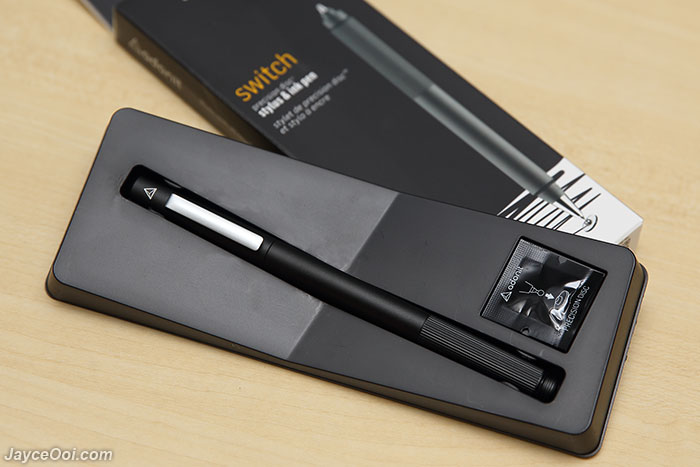 Package Content & Design
There are Adonit Switch Stylus and an addition precision disc as backup in the box. That's it. There is no built-in battery on Switch so no USB charger is needed here. This makes Switch easier and simpler to use, right? As usual, Switch build quality is top notch thanks to anodized aluminum body. The weight and feel are just right, not too heavy or light. Yes, this applies to both stylus and pen modes. Steady grip is what you get too. The 0.8mm ballpoint tip is retractable therefore the cap is there to protect precision disc when store or carry around. Just turn it around and twist to reveal the ballpoint tip then write on paper. Or use the other end to write on touch screens with the precision disc. And the carrying clip will ease carry around while sitting securely in your pocket. Lastly, there are two colour options to choose from – black and silver.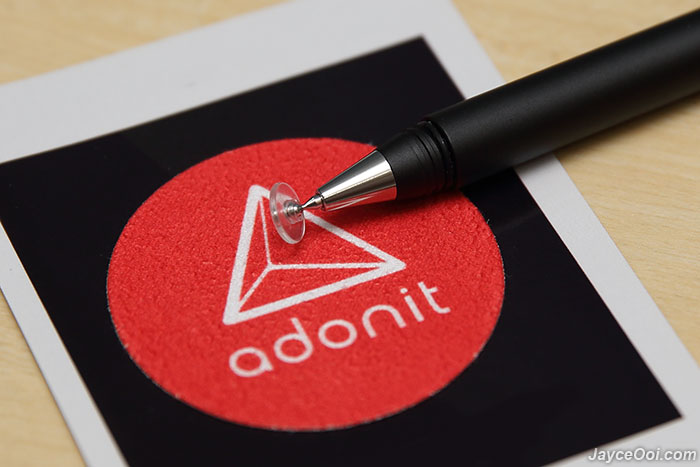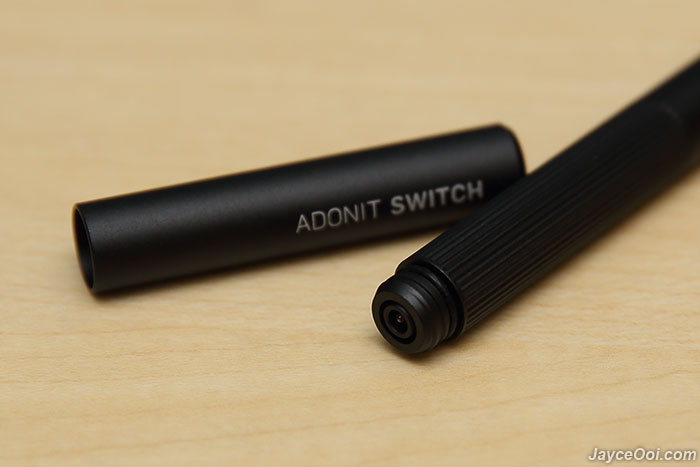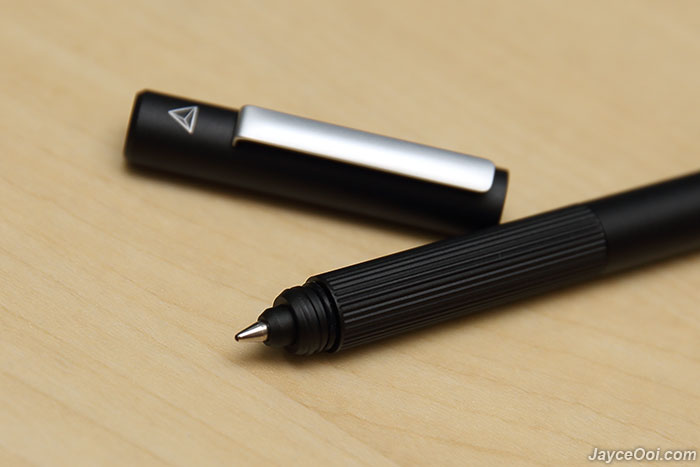 Specifications
Tip: Precision Disc Tip + 0.8mm Ballpoint Ink Tip
Length: 131.5mm
Diameter: 8.8mm
Weight: 20.7g
Warranty: 1 Year
Performance Result
Adonit Switch's precision disc works great on all my Android and iOS devices like iPhone 4, iPad 3, Nexus 7 (2013), Galaxy S4 and others. Yes, it works on every capacitive touchscreen devices and no special software is required. All your existing applications for sketching, note taking and drawing will work just fine. And it is even working while wearing glove and on screen with screen protector attached. Its precision disc creates exact contact point on where you place it on the screen. Furthermore, the dampening tip will gives you the natural writing experience too. No matter what you write, sketch or highlight, fast or slow stroke, Switch always provide the smooth and precise that I need.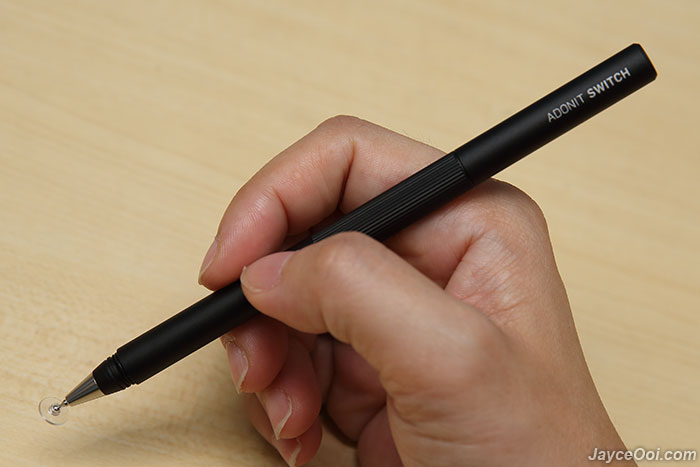 Yes, with just a twist, Adonit Switch's 0.8mm ballpoint tip is there for you to write on papers. You will get the same smooth and precise experience here. No excuses for not noting down your best ideas on paper now. Worry about running out of ink? Don't be. You can always replace Switch ink cartridge. And no need to send back to Adonit for replacement, you can do it by yourself too. Alright, words can't describe all Switch smoothness and accuracy. I will let below video do the talking. Note – ignore the slowness of my old iPad 3 (with iOS 8)…
Advantages
2 in 1 stylus & pen
Precise & smooth writing experience
Sturdy build quality
Support all capacitive touch screens & papers
Replaceable ink cartridge
Limitations
I can't find one, can you?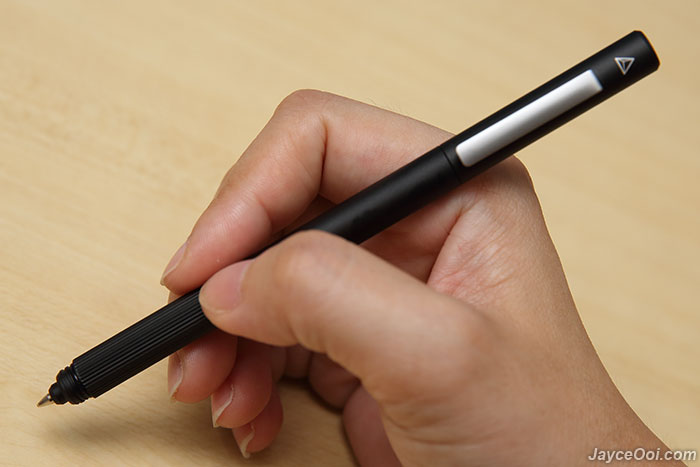 Conclusion
Look no further… Adonit Switch is the one for you to write on touchscreens and papers. Loaded with top notch build quality. And provide smooth and accurate writing too. Enjoy the precise precision disc on your smartphone and tablet. And 0.8mm ballpoint ink on paper. More information can be found at Adonit website. Get yours at Amazon.