Introduction
Remember Alcatroz X-Craft HP Series? That's wired one and here comes a new version that have both wired and Bluetooth. As usual, it is loaded with colourful LED effects, noise cancellation gaming class mic and 50mm driver. How does it sound and perform? Read this review to find out…
Special Thanks
This review is possible thanks to below companies. Be sure to check them out…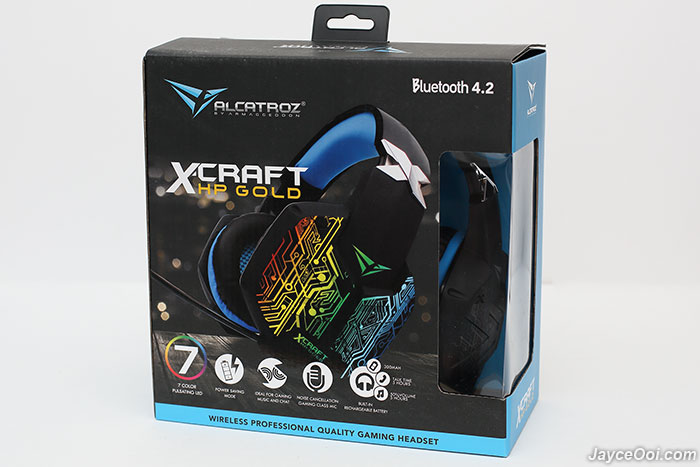 Package Content & Design
Alcatroz X-Craft HP Gold consists of 5 models – 1000, 2000, 5000, 7000 and 8000. Basically, they are the same inside but with different design on the outside. Therefore, just pick the one that you prefer will do. It comes with user manual, micro USB charging cable and 1.8m braided audio cable this round.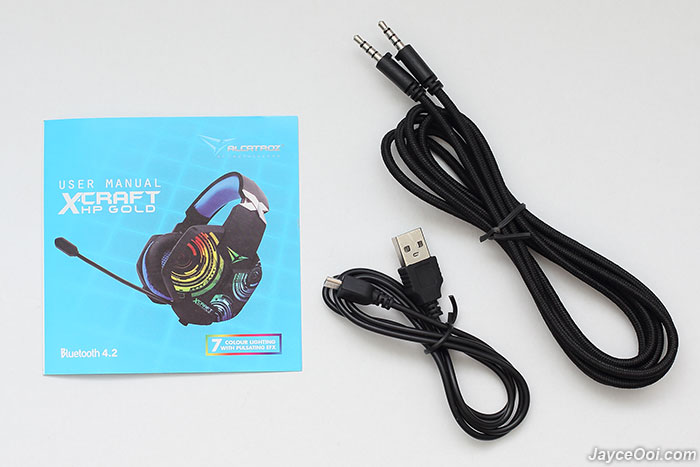 Build quality is okay for a budget headset with plastic housing. It is a large headsets with big ear cup as usual. Still light in weight though. The ear cup is matte and soft rubber UV coated. Height is adjustable. Same apply to the microphone too. And comes with several buttons for playback control this round. As usual, do check out below photos for details.
Yeah… Lovely LED light effects. Mic has LED light too. Cycle through 7 colours…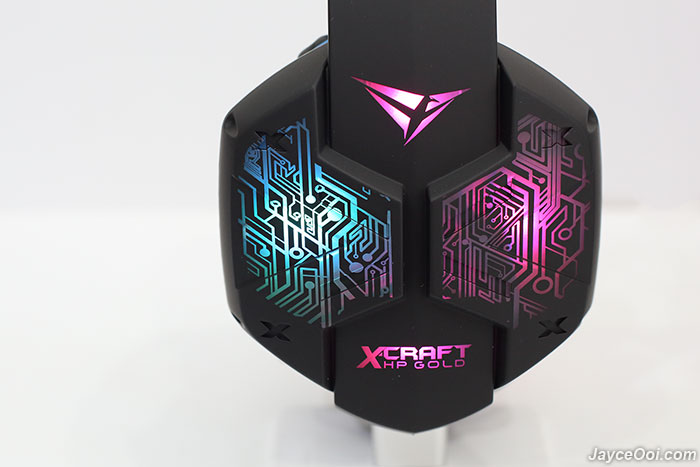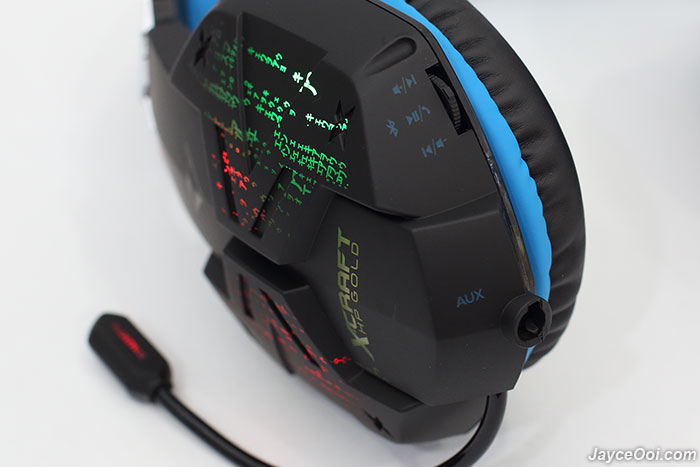 Fit, Comfort & Isolation
Hmm… Fit is a bit loose this round. It won't drop off when moving around but does not fit as tight as other headphones (at least for me). Comfort is good thanks to thick and soft headband. soft ear cups help too. Isolation is below average as I can't get a good fit.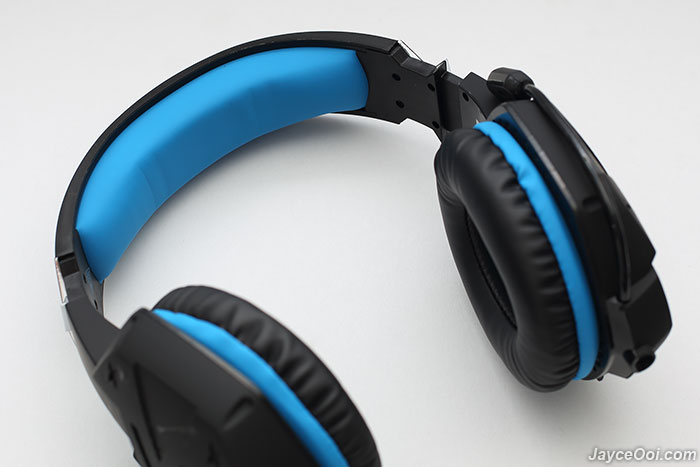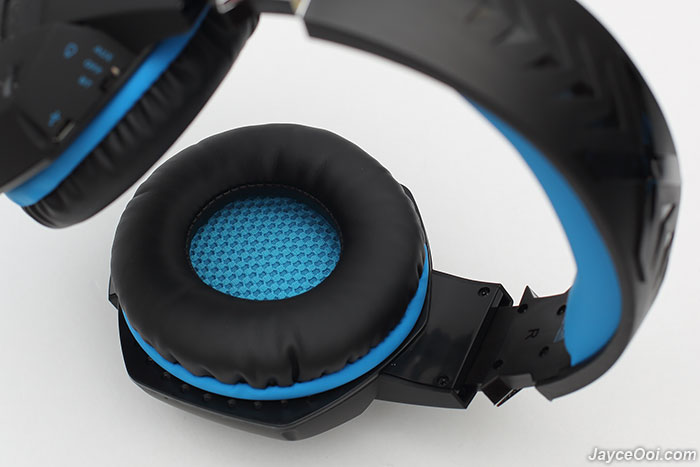 Performance Result
Alcatroz X-Craft HP Gold has outstanding Bluetooth range when paired with OnePlus 5T. Easily pass more than 10m in straight line of sight without obstacles test. And up to 8m with obstacles like wall. In addition, I do not feel much lag between video and audio. That's great for watching movies on tablet and playing games on smartphone. Lastly, 3.5mm audio cable is there for you to enjoy music while running out of battery or on non-Bluetooth devices.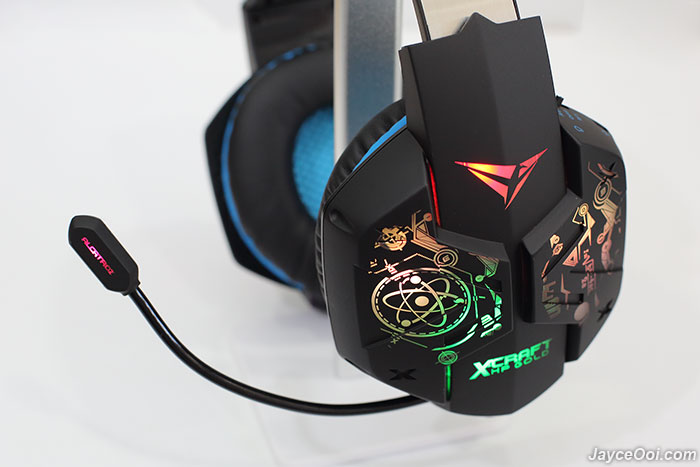 5 hours of non-stop music playback is what I get. It is based on average sound volume level test as usual. Furthermore, there is battery indicator status on both Android and iOS devices. As for charging, it requires around one and a half hour to fully charge. Phone call quality is great too. Others can hear me loud and clear thanks to adjustable sensitive mic.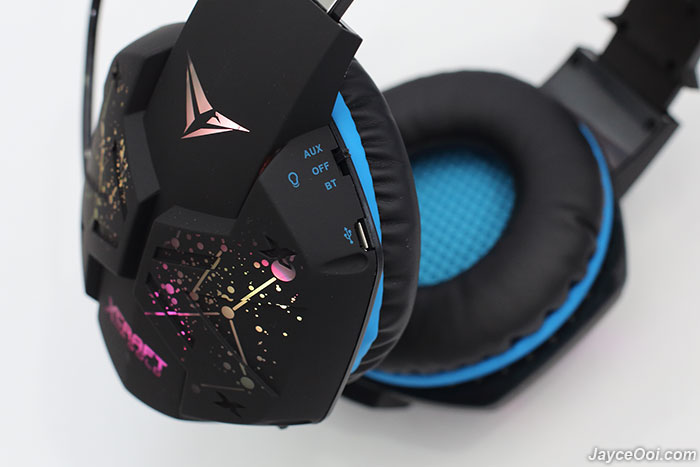 Enjoy more exciting listening experience with V-shape sound signature on X-Craft HP Gold. You get sharper treble and much more bass in return. It surely brings lot of excitements especially on the bass department. No worry, it is still well in control not overloaded or bloated. Soundstage wise is narrow however. Everything is close to your ears. Finally, don't forget the colourful and lovely LED lights that attract your friends and family…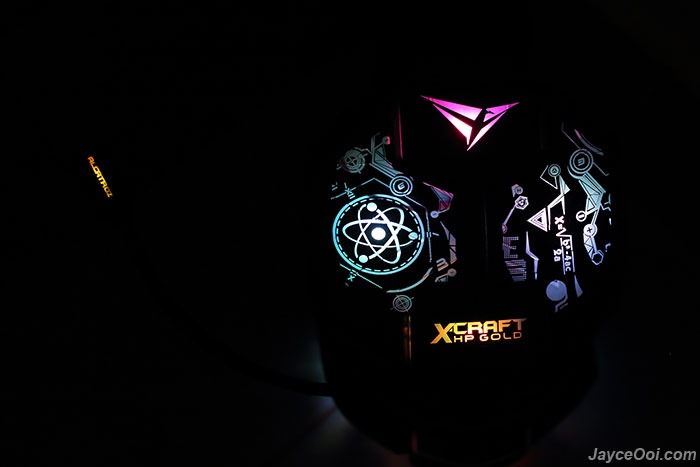 Advantages
V-shape sound signature
Outstanding Bluetooth range
Comfortable for long hour wear
Sensitive mic
Fast charging
Nice LED light effects
Limitations
Can't get good tight fit
Below average isolation
Narrow soundstage
Conclusion
Need wired and Bluetooth modes? Alcatroz X-Craft HP Gold Gaming Headset has both of them. And comes with attractive LED light effects too. Interested? Do check out Alcatroz Website for more information. And get yours at Lazada.