Introduction
"Let me use the charger!" "No, I am still need it" Face this kind of situation during long hour of travel in the car? Well, this issue can be avoided if you have aLLreLi 36W (5V 7.2A) 3 Ports USB Car Charger like I do. Yup, it is USB car charger that has 3 outputs. Each one of them provides 2.4A. Therefore, it is very useful to charge all the smartphones and tablets for your family at the same time. How does aLLreLi USB Car Charger perform? Let's find out…
Specifications
Input: DC 12V – 24V
Output: DC 5V 7.2A Max
Size: 65 x 23 x37mm
Weight: 24.6g
Power light: Blue LED indicator
Warranty: 18 months
Package Content & Design
There are aLLreLi USB Car Charger and user manual in the box. The USB charger itself is small. And the build quality is excellent thanks to high quality fire proof material and anti-oxidation aluminium. Yup, the silver part is aluminium and the rest of body is made with sturdy plastics. There is blue LED light in front to let you know that it's powered on. Of course, the 3 USB ports are there too.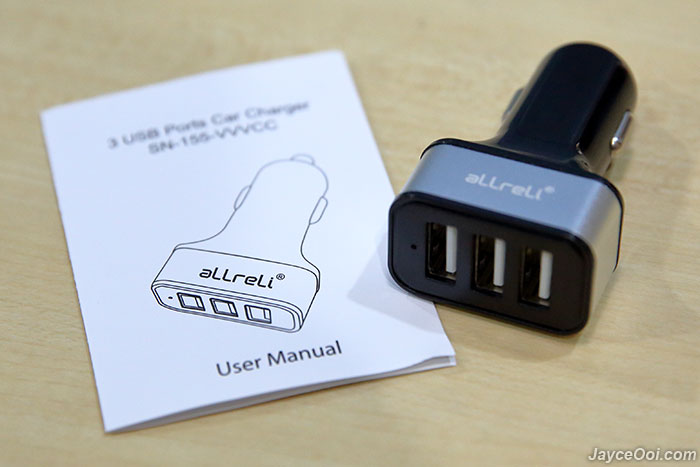 Performance Result
Blue LED light will be turned on right after you plugged aLLreLi USB Car Charger into cigarette lighter socket. It is ready to use then. By the way, aLLreLi USB Car Charger will adjusts its output automatically to ensure that the device recharges at maximum safe speed. And also have advanced overcharge detection to protect battery of your devices by ceasing the flow of current as soon as the battery reaches full power. Besides, it also has overheating and overcurrent protection as part of its safety technology.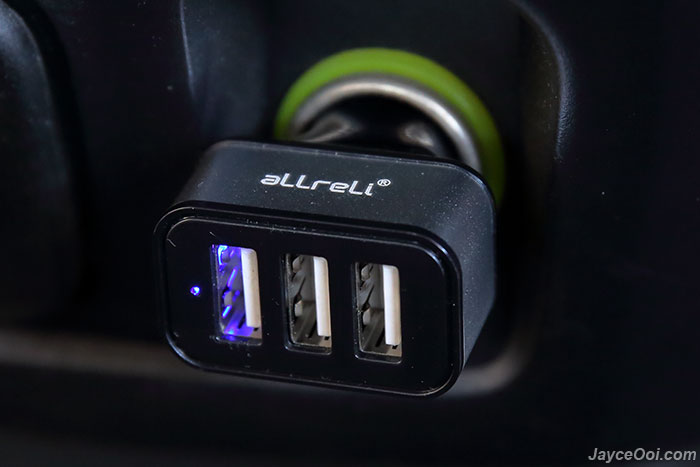 Yeah, aLLreLi USB Car Charger charges my iPad 3 at the maximum speed just like my iPad charger does. Besides, I have another 2 devices (Galaxy S4 and Nexus 7 2013) attached to it at the same time. Yup, it surely can keep up and provide enough power for 3 of them. Well done, aLLreLi. No more fighting for charger from now on. Yes, one for my smartphone. Another one for my wife. Finally, the last one for my kid's iPad. Happy family…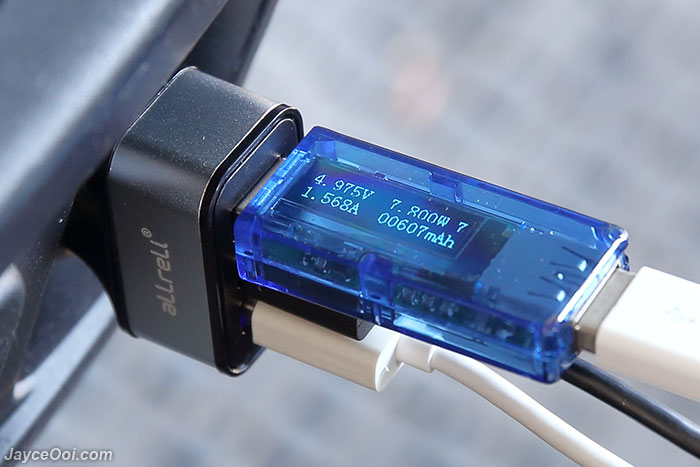 Wait, there is more. You will get free 6 month warranty extension in addition to normal 18 month warranty when register your aLLreLi product. Yes, 24 full months of protection is what you will get in the end.
Advantages
Charge 3 devices at the same time
Excellent build quality
Overheating & overcurrent protection
18 months warranty
Limitations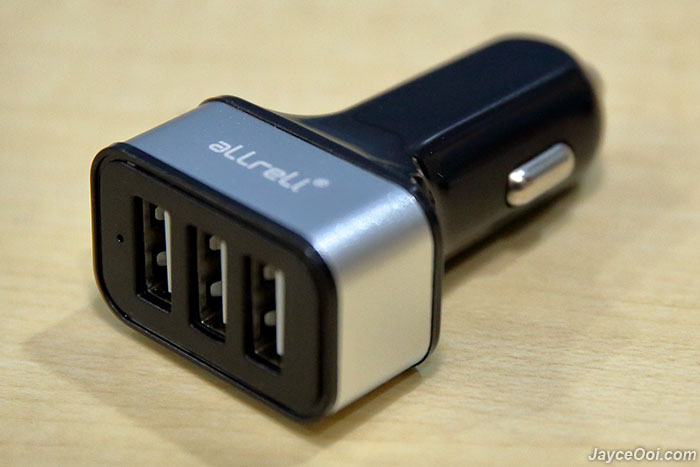 Conclusion
aLLreLi 3 Ports USB Car Charger is the perfect companion for your Android smartphone, tablet, iPhone and iPad. Charges 3 devices at the same time. With 24 months warranty, you can't go wrong with it. More information can be found at aLLreLi Website. And get yours here.