Introduction
Looking for a mechanical gaming keyboard that eases to carry around? aLLreLi T9 Plus Professional Single-handed Mechanical Keyboard will suit the task then. It is a gaming keyboard that compact in size and won Germany Red Dot Award for product design. Yup, its ergonomic design with an oversized palm rest helps to keep your hand in a comfortable and relaxed position for long hour of gameplay. Furthermore, it is loaded with RGB backlighting that makes every key visible and looks stylish too. Sound great? Read on to know more about it…
Features
Engineered specifically for League of Legends left-hand use, this keyboard won the Red Dot Award for product design in 2016
The RGB back-lighting looks stylish and makes every key visible. Choose from 10 light effects to get optimal illumination
With the included driver, you can configure macros to execute actions with fewer keystrokes
Keyboard features a lightweight, yet durable aluminum cover and a braided cable with a magnetic ring that prevent signal loss
Ergonomic key layout and oversized palm rest allow you to game for longer with less hand strain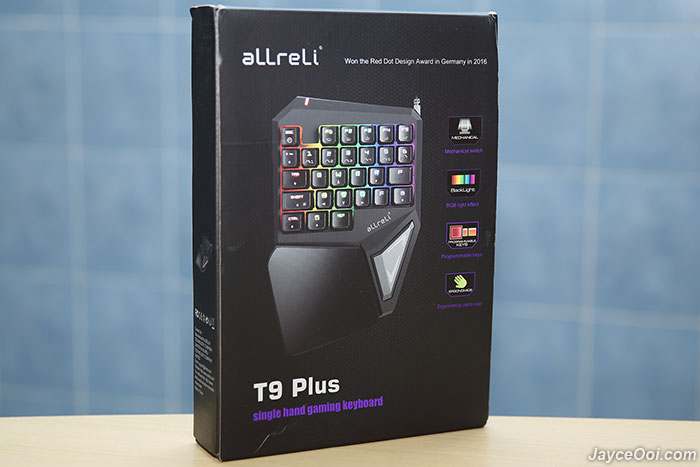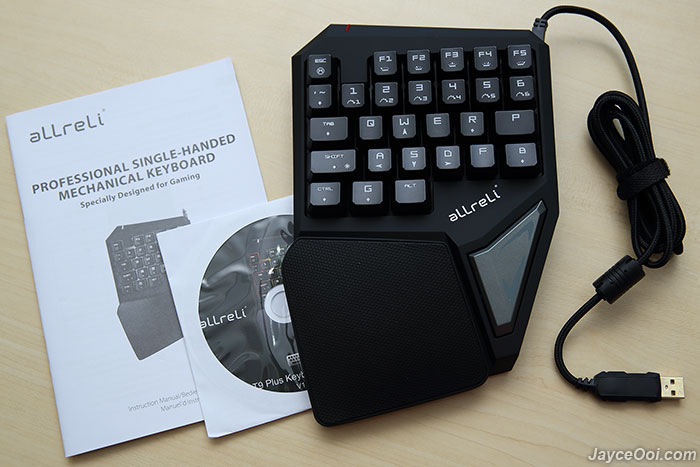 Package Content & Design
aLLreLi T9 Plus comes in a well protected packaging. Besides T9 Plus keyboard, there are driver CD and instruction manual come along too. The user manual will guide you to configure all the RGB backlight effects and customize keys as well. Build quality is top notch and durably crafted with a sturdy aluminum bottom cover. On top, there are stylish RGB backlighting to make all the keys visible in all types of lighting conditions no matter day or night. Note – you can also see the keys clearly without LED light. Furthermore, you can select multiple cool light effects to suit your gaming needs. And the oversized palm rest definitely helps to keep your hand comfortable all the time. Besides the palm rest, the surface of the keyboard has rubberized feel too. All 29 keys are arranged according to frequency of use. Don't forget the extra large enhanced spacebar too. By the way, there are red LED light on both sides of the keyboard too. Finally, the braided cable with a magnetic ring to provide the best signal to PC. And cable tie to keep cable tidy to ease carry around. Do refer below photos for detail of the keyboard layout. Enjoy Red Dot Award design…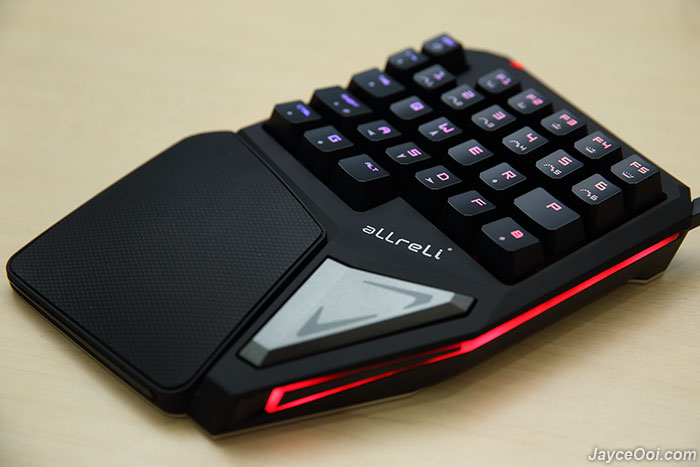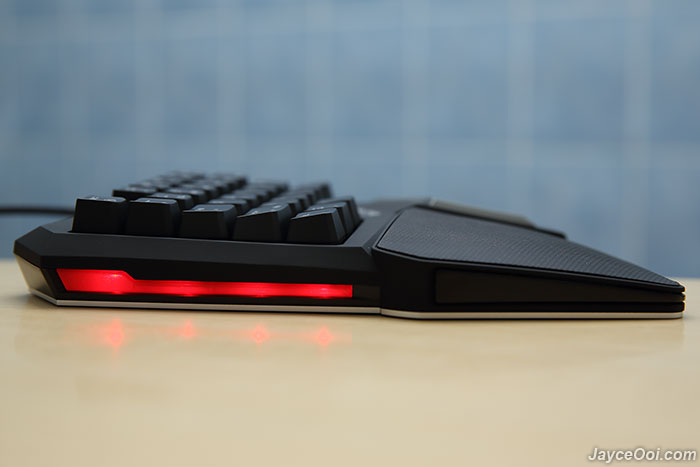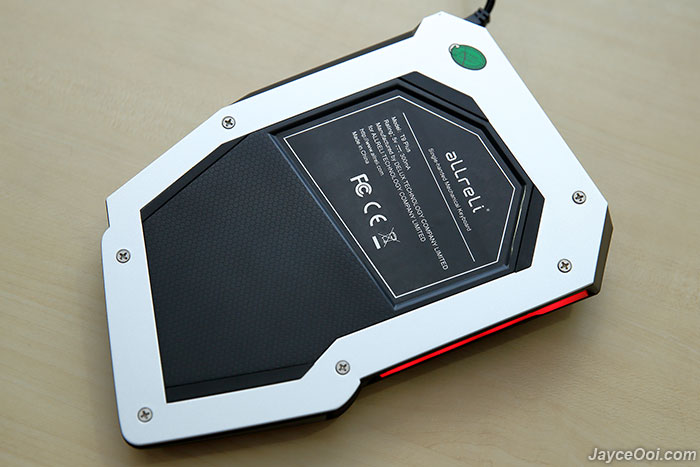 Specifications
Keystroke force: 60±7g
Key removal force: ≥ 1.0Kg
Key travel: 4.0mm
Keystroke lifetime: ≥ 50 million times
Interface: USB
Working temperature: 0~45ºC
Working current: ≤300mA
Working voltage: 5V
Software
No driver is needed to use aLLreLi T9 Plus. Just plug and play will do. Windows will help to install the correct driver. All the RGB light effects can be set within keyboard itself directly. Yup, you can change to the back light into purple colour with ESC + F1 keys. Or turn on gradient illumination mode with ESC + 3 keys. Control the backlight brightness and transform speed. Or turn it off totally. By the way, it also supports WASD and arrow keys swap too. Example, W will turn into up arrow key.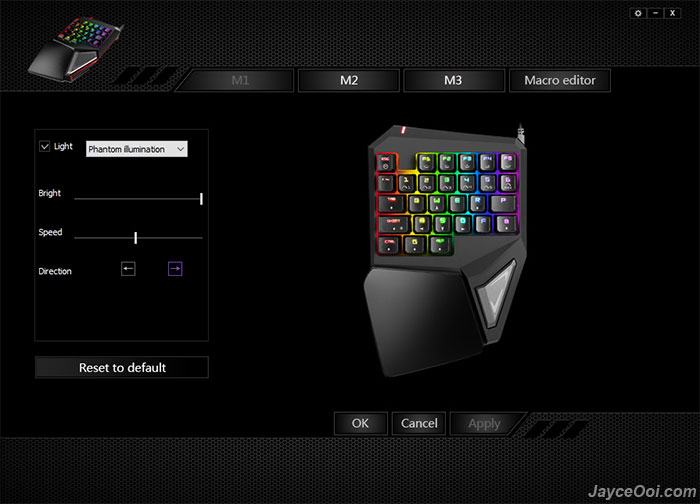 aLLreLi T9 Plus 29 keys are engineered specifically for League of Legends left-hand use. It might not suit all games so its software comes to rescue. Yes, you can also customize all the RGB backlight effects through the software. And assign single key, shortcuts and macros that can't be done with physical keyboard itself. Yup, all 29 keys are programmable. For example, there is no C key there but you need it. You can change G key into C key through the single key replacement. Very useful when you can't change it inside the game. Besides single key, you can also assign them as multimedia shortcuts like play/pause, volume up/down, functions like copy, cut, paste and finally macros. Just bring up the macro editor to assign the key combo that you prefer will do.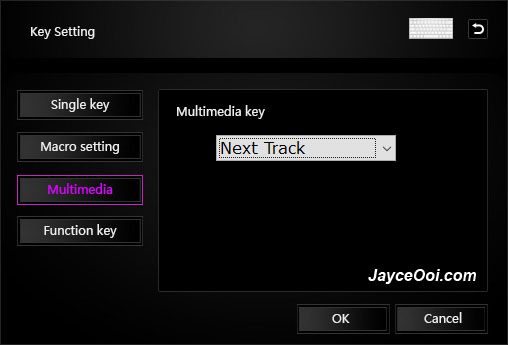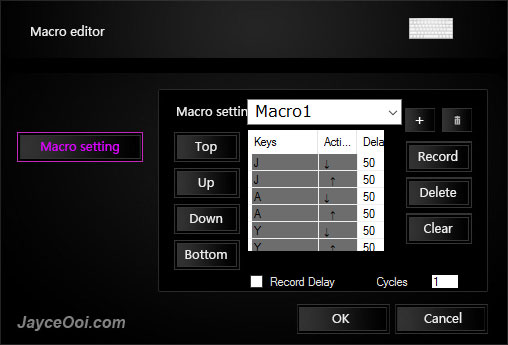 Performance Result
I can play aLLreLi T9 Plus RGB backlight effects all day long. Yup, it is not only stylish but attractive as well. Besides static colour, you can set them as animation effects like floating, chameleon, gradient, phantom and single press illuminations. Nice to see and fun to play. For example, I assigned every single key to have own unique colour in below photo. Choose from white, red, green, yellow, blue, pink and cyan to match your taste. And these illuminated character keys work great at any light condition.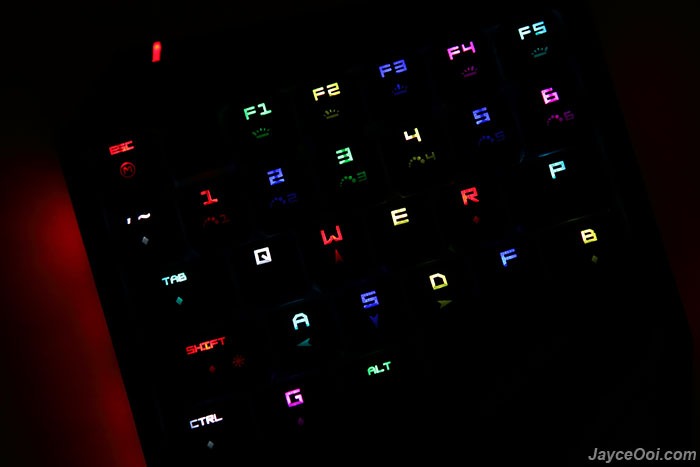 Hey, we are talking about mechanical keyboard here. Yes, it is better than conventional membrane keyboard in gaming department. Why? It supports anti-ghosting technology with n-key rollover. Yup, each key is scanned completely independently by the keyboard hardware. Windows will able to detect regardless of how many other keys are being pressed or held down at the time. A must have feature for hardcore gamer, right? Of course, that's not the only benefit of mechanical keyboard. They last longer thanks to the individual switches. As you can see, Kailh switches are being used here. The tactile feedback is great. Its ergonomic and high profile keycaps give you the best user experience here. You can use it at home desktop or pair it with laptop (which it was designed for). It provides better ergonomic compare to laptop keyboard no doubt. And you are closer to the screen compare to full size keyboard that put in front of laptop when T9 Plus put on the left.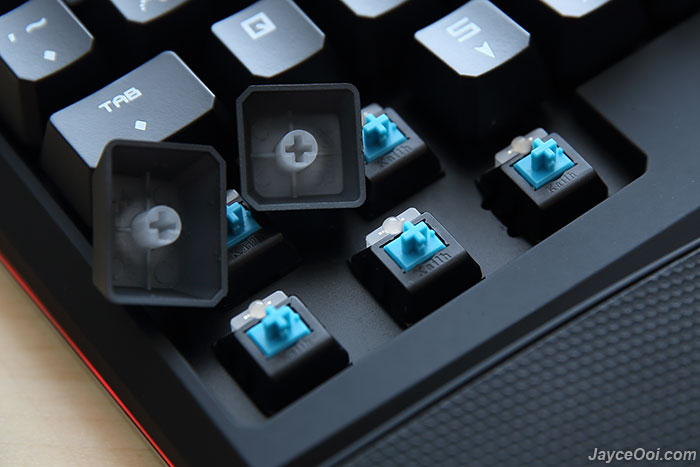 Things to take note… Mechanical keyboard provides better feedback and easier to press. But they are louder than membrane keyboard. aLLreLi T9 Plus' small anti-skid pads do not provide much stability here. Bigger and thicker ones should help…
Advantages
Anti-ghosting with n-key rollover
Customized keys for functions, shortcuts & macros
Illuminated character keys
Cool RGB backlight effects
Excellent build quality
Stylish ergonomic design
Limitations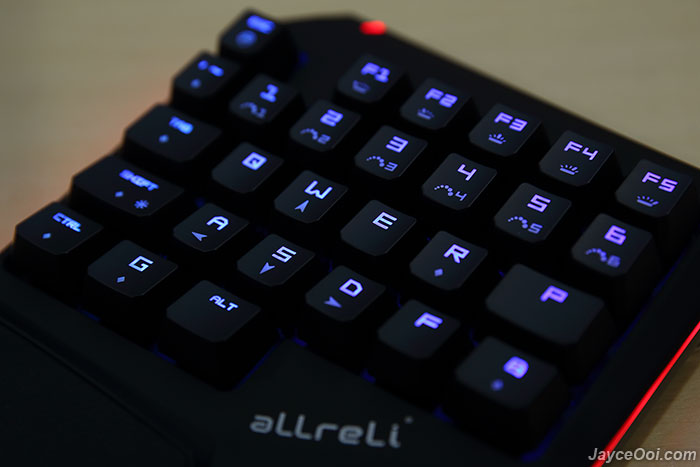 Conclusion
aLLreLi T9 Plus is a great mechanical gaming keyboard that eases to carry around no doubt. Perfect to pair with laptop for long hour of games. And loaded with stylish ergonomic design and interesting yet colourful RGB backlight effects. Don't for the important anti-ghosting with n-key rollover for gamers too. More information can be found at aLLreLi Website. And get yours at Amazon or GearBest.