megaupload.com, depositfiles.com, zshare.net, warez-bb.org, thepiratebay.org, movie2k.to, megavideo.com, putlocker.com, duckload.com and filestube.com are not accessible from TM Net Streamyx. I usually download HTC HD2 ROMs from multiupload.com which has 6 other file sharing sites like rapidshare.com, hotfile.com, uploading.com, megaupload.com, depositfiles.com and zshare.net. 3 of them are blocked from my ISP now due to Malaysian Communications and Multimedia Commission (MCMC)'s order to combat piracy. Oh well, here go some of my HTC HD2 ROM file sharing sites too. Tested with Celcom 3G connection, can't access these file sharing sites too. Not sure about Maxis 3G and DiGi 3G…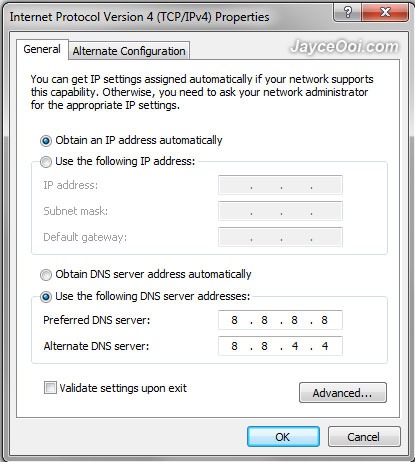 How to bypass file sharing sites block in Malaysia?
The easiest and simplest way ~ don't use DNS IP address from Malaysia ISP. And use other DNS servers like Google Public DNS IP addresses (8.8.8.8 and 8.8.4.4). Or OpenDNS DNS IP addresses (208.67.222.222 and 208.67.220.220). Check out this guide to configure your network settings to use Google Public DNS.
Note – Don't upload or download pirated software, application, movie, MP3 or other illegal stuffs with these file sharing sites…