Introduction
Meet the latest portable Bluetooth loudspeaker by AudioBox. It is loaded with 10 watts total power (RMS), True Wireless Stereo (TWS) system, 2-way positioning (vertical & horizontal), dual 4″ driver with LED light effect, Bluetooth, FM Radio, AUX-IN, karaoke function and built-in MP3 player. How does AudioBox BBX D3000 TWS perform? Read this review to find out…
Special Thanks
This review is possible thanks to below companies. Be sure to check them out…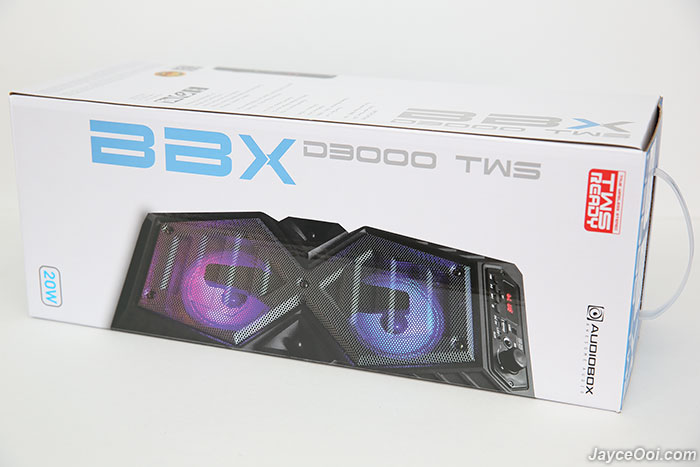 Package Content & Design
AudioBox BBX D3000 comes well protected. Once taken out the speaker, you can find AUX cable, micro USB cable and user manual. There should be a free wired microphone as well. Not in my package though.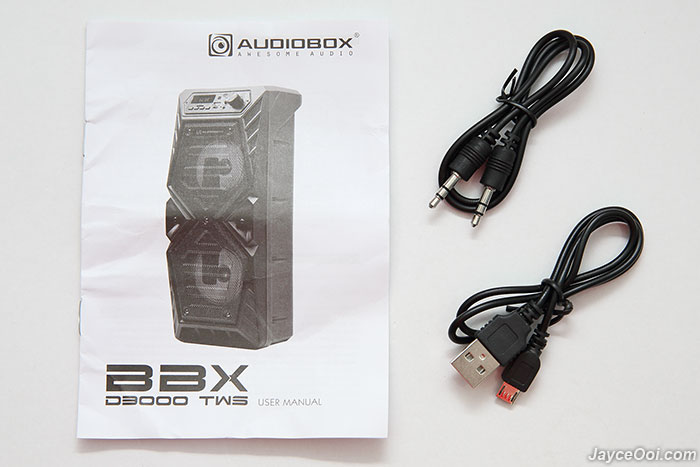 Build quality is great for the price. Sturdy plastic chassis and metal speaker grill on front ware what you get. All the inputs and outputs are located on top of the speaker. Follow by 2 4″ speaker drivers with lovely LED lighting effect.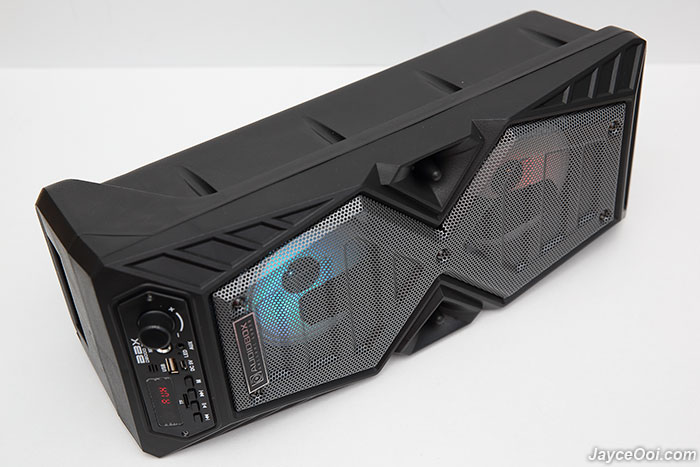 Yup, there is a fixed handle on top for you. Ease to carry BBX D3000 around for sure. As usual, do refer to all the photos for details.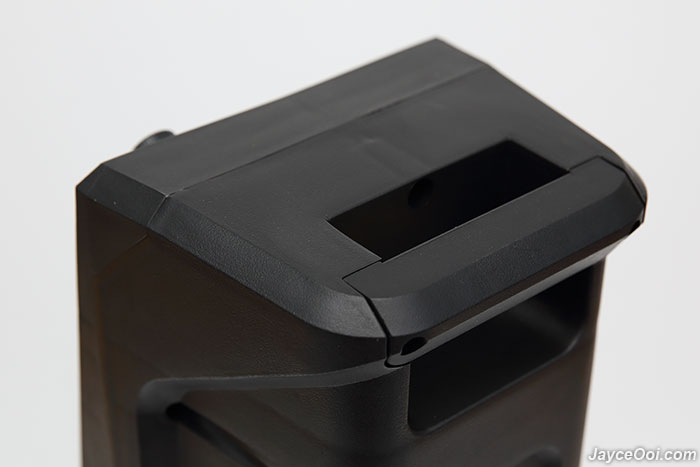 Performance Result
Being a Bluetooth speaker, AudioBox BBX D3000 performs very well. Easily reach up to 8m+ with obstacles like wall. Audio and video are almost in-sync. Great for movie and games for sure. FM reception is excellent as well. The built-in player can play MP3 and even FLAC files. Just plug in the source, and it will start to play. Continue to play the last song being played when power on again. As expected, it can't remember the last used audio source. Always start in Bluetooth mode. Do take note.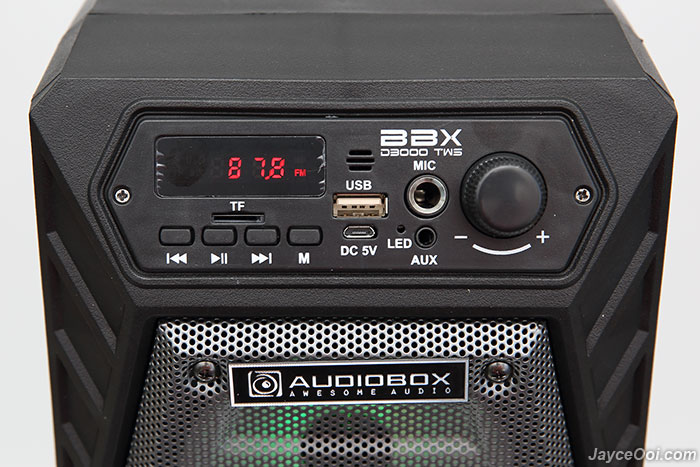 Yes, 13 hours non-stop music playback. As usual, tests were done on average room sound level with LED lights turned on. And it takes less than 3 hours to fully charge. Colourful LED lights are great for party no doubt. 2-way positioning – vertical and horizontal. Just select the one that suits your environment will do. By the way, the dual speaker does not stereo sound. Both outputs are the same – mono. You need to use TWS mode to enjoy stereo.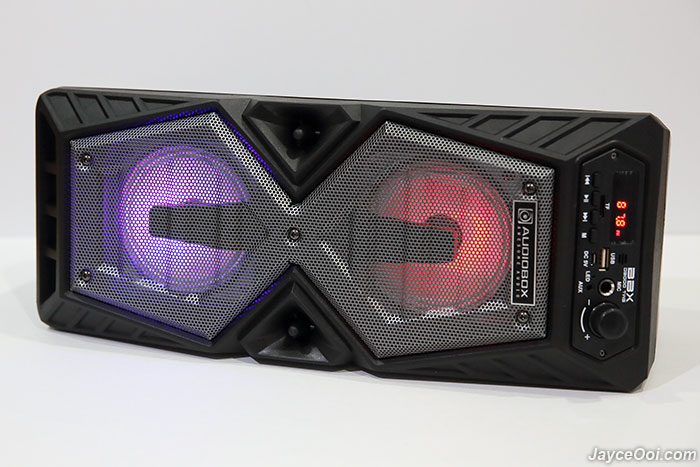 Loud enough for a large and quiet room with 10 watts total power (RMS). As for sound signature, it focuses more treble than bass. In return, you get clear and clean treble which great for vocal and news. Bass is there but I wish there is more. Can't really pushing much since it is a 10W speaker only. As for microphone performance, it has a lot of echo effect than other portable speakers that I tested. Can't control echo effect by the way. Finally, don't forget the colourful LED effect. Surely will level up your music listening experience.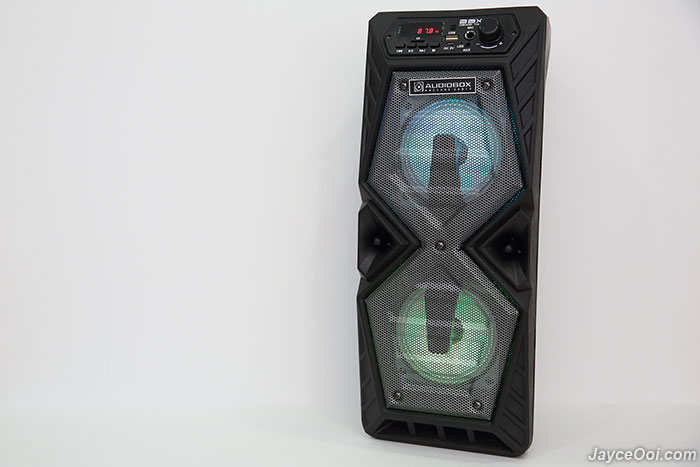 Advantages
Clear sound quality
Wide Bluetooth range
Bluetooth, FM radio & MP3 player (USB & SD)
Decent build quality
Limitations
Lack of bass
Can't remember last used audio source
Conclusion
Stylish portable Bluetooth with a lot of features. Enjoy clear sound quality. And karaoke function too. As usual, do visit AudioBox Website for more information. Buy yours at Lazada.