Want to have better performance, battery life and colour screen display on your Google Nexus 4? Try out Der Kernel Trinity Four for Nexus 4. Just like other custom kernel, Trinity Kernel for Nexus 4 has lot of nice features. Example, lowered CPU voltages & control, colour control, build optimizations, improved performance, debugging removed, TCP congestion control, VM, scheduler and governor tweaks… By the way, CPU, GPU and bus are overclock able. And screen colours are preset so you have better contrast and colour after installed this kernel.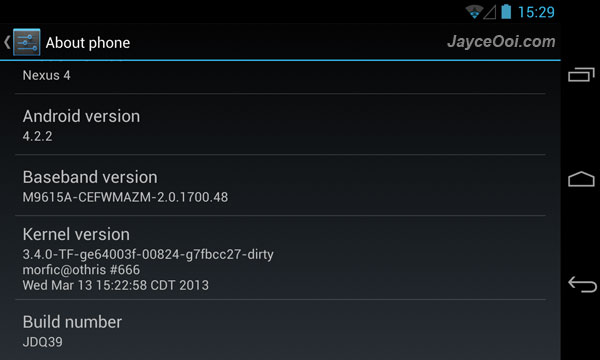 Installation guide ~ How to install custom kernel on Nexus 4?
Download Der Kernel Trinity Four for Nexus 4 here.