Kernel is the heart of operating system including Android. Therefore, the better kernel you have, the better performance and more features you will have. Same apply to Google Nexus 4. Overclocking, undervolting voltage control, multiple tweaked CPU governors, GPU overclocking, I/O tweaks, USB force fast charge, gamma control, Fsync control are some of the features in Nexus 4 custom kernel. You will get more out of it after tweak here and there manually. If tweak well, you will get better performance, more battery life and cooler LG Nexus 4.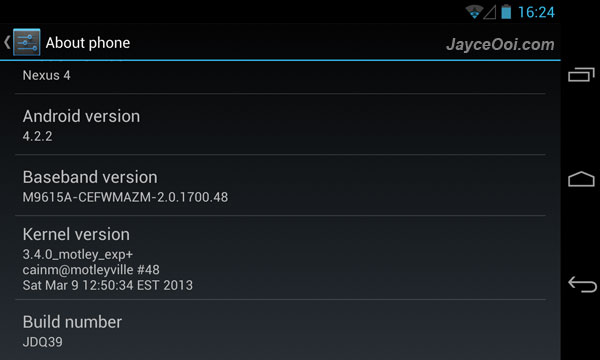 How to install custom kernel on Google Nexus 4?
Install custom kernel on Nexus 4 is just like install custom mod. Just use custom recovery like CWM or TWRP to install. Please refer to this installation guide – How to install update zip on Nexus 4 with CWM? That's it. Enjoy custom kernel on your Nexus 4.