Flash… Flash… Flash… Internet world without flash will be very dull. You can have more complete web experience, and the ability to access video and rich content with Abobe Flash. That's why Microsoft came out the same stuff and called it Silverlight. While waiting for Adobe Flash Player 10.1, Adobe Flash Lite 3.1 is your only choice for Windows Mobile devices. Forget about Macromedia Flash Player 7 for Pocket PC which is outdated. v7 is better than v3.1, right?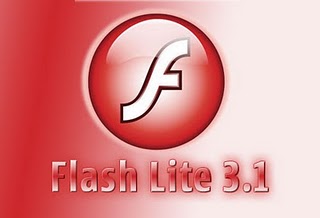 Adobe Flash Lite 3.1 Features
FLV support — including H.264, On2 VP6, and Sorenson video codecs
A more complete web experience on mobile devices by providing access to content and video created with Adobe Flash
Delivery of high-definition video content and rich applications to Internet‐connected TVs and TV‐connected consumer electronic devices in the digital living room
Optimized performance for mobile and digital home devices
Object-based extension mechanism for accelerated UI and application design
Integrated authoring environment for mobile devices
Multiplatform support
Download Adobe Flash Lite 3.1 cab for Windows Mobile here.