CyanogenMod ROM is my favourite Android ROM for HTC HD2. But I seldom use CM ROM since Samsung Galaxy S2 because CyanogenMod team does not have Samsung Exynos SoC source code. So you can't enjoy all the features that can be found on Samsung own firmware. But what make me try CyanogenMod 10.1 Android 4.2.1 Jelly Bean ROM for Samsung Galaxy S3? Force 4x MSAA feature (Enable 4x MSAA in OpenGL ES 2.0 apps) in Android 4.2 Jelly Bean is the one. There is no Samsung firmware based on Android 4.2 Jelly Bean yet. So install CyanogenMod 10.1 ROM on Samsung Galaxy S3 is one of the way to test 4x MSAA feature (Google Nexus 7 with Tegra 3 does not support MSAA). Besides, you can also try out other Android 4.2 Jelly Bean features too…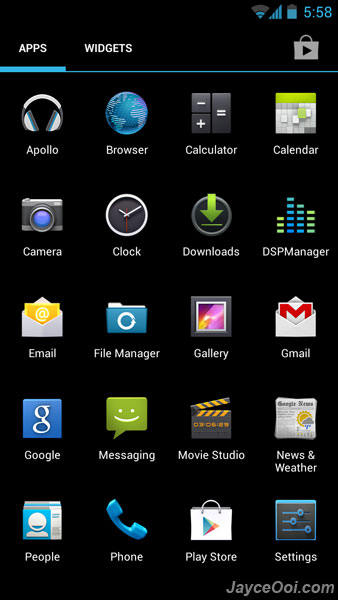 The CyanogenMod 10 ROM installation process is the as below guide. You will need to install Google Apps zip too. And factory reset again after installed CM10 ROM and Google Apps. That's all.
Installation guide ~ How to install firmware on Samsung Galaxy S3 with ClockworkMod Recovery? (Video)
Download CyanogenMod 10 ROM for Samsung Galaxy S3 here.
Download Google Apps here.