I love the legendary HTC HD2. That's the main reason that I love HTC. But HTC One X, unlock HTC bootloader void warranty and poor HTC Support make me stay away HTC products from now on. But lot of developers is not still not giving out on getting latest and greatest Android ROM for HTC HD2. So you can download and install Android 4.1 Jelly Bean CyanogenMod 10 ROM for HTC HD2. By the way, Android 4.1 Jelly Bean is quite new on HTC HD2. So do expect bugs flying around here and there…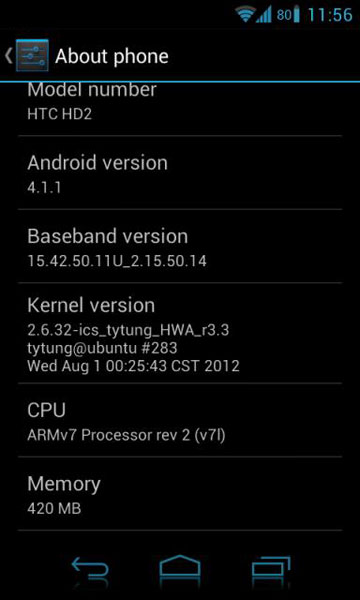 Personally, I did not able to try this ROM because my HTC HD2 is far away from me. So I have no idea on the ROM performance and features. Do try it out yourself to find out more.
Note – Do refer to XDA website for more info on how much CWM layout size (system partition) that you should use.
Installation guide ~ How to Install Android 4.0 Ice Cream Sandwich on HTC HD2? (Video)
Download Android 4.1 Jelly Bean CM10 ROM for HTC HD2 here.