There are only Power off, Airplane mode and Silent mode in power menu on Google Nexus 7. Therefore, I use Quick Boot (Reboot) application to reboot and load into recovery. But that's not the best way. So Extended Power Menu for Nexus 7 comes to rescue…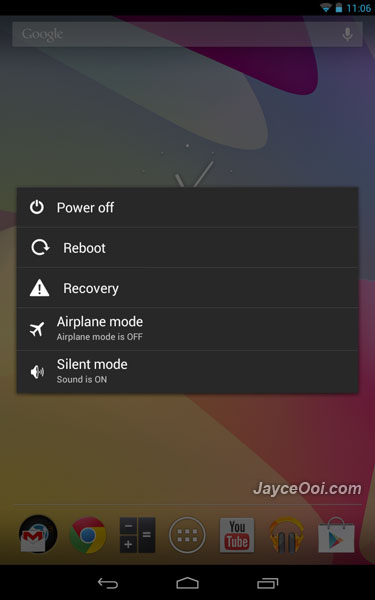 Yes, you can select Reboot and Recovery from power menu from now on. No need to launch Quick Boot application. Isn't that better?
Note – Odexed is for stock ROM. Deodexed is for custom ROM.
Installation guide – How to install update zip on Nexus 7 with CWM? (Video)
Download Extended Power Menu for Nexus 7 here.