Here is another cute cute theme ~ MIUI Watermelon Theme. Lot of cute watermelons as quicklinks. Can see but cannot eat. But you can lick if you are too hungry.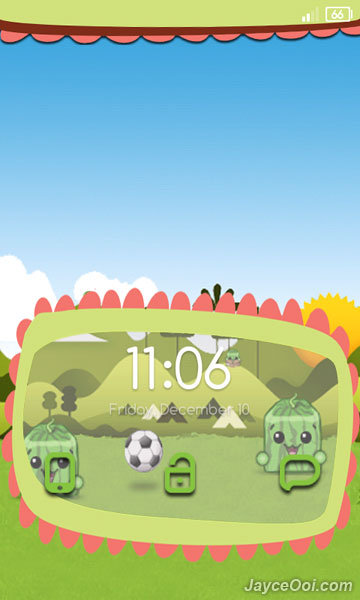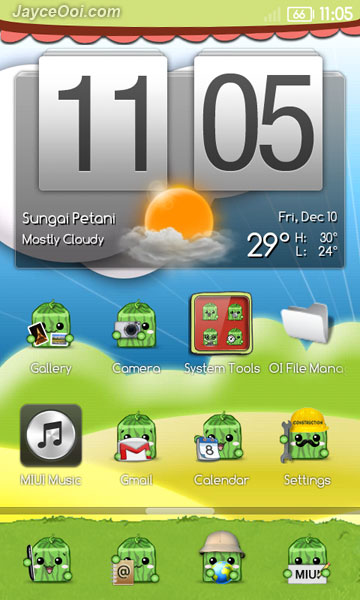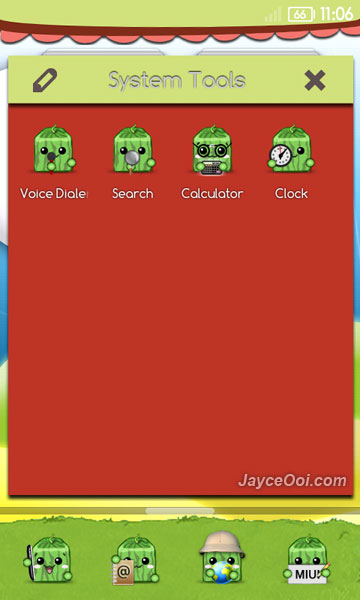 To install ~ copy Watermelon.zip file to SD Card\MIUI\Theme folder. Then select it with Theme Manager. Reboot to Windows Mobile then back to android. Enjoy…
Download MIUI Watermelon Theme here.