Yeah, I am in love with CyanogenMod Android build (while am a HTC Sense fan). Why? Because it is using Hastarin #R8 Kernel. Faster and better than michyprima's R11+AXI kernel (and no more light sensor issue). Hastarin kernel is the best Android HTC HD2 kernel that I use so far. JDMS DeFroST Android ROM is Android Froyo 2.2.1 (FRG83) + CyanogenMod + Hastarin #R8 Kernel. So it is fast and lot of customization can be done. But no HTC Sense here…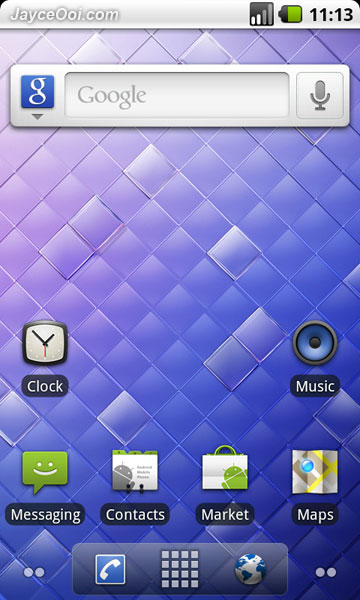 Yes, this is the fastest Android that I tried without overclocking the CPU ~ 1864 Quadrant score. But battery life seems like not good after few testing. Anyway, try it out and do check out other variety builds at xda-developers.
Installation guide ~ How to install Android 2.2 Froyo on HTC HD2?
Download JDMS v1.5 DeFroST Hastarin R8 stock PPP ROM here.