Android 2.2.2 Froyo anyone? NexusHD2-Froyo NAND Android is loaded with the latest Froyo (FRG83G) and is based on stock Nexus One which is fast and clean. And using Tytung r2 oldcam Kernel (supports CIFS UTF-8, Wi-Fi MAC address, Yaffs, Ext2/3/4) based on hastarin r8.6 oldcam. The good news ~ this is ClockworkMod Recovery ROM. You can flash it while on the road. But one thing that come short, it should supports SD-EXT but I can't find my applications in EXT partition on SD card. Bug?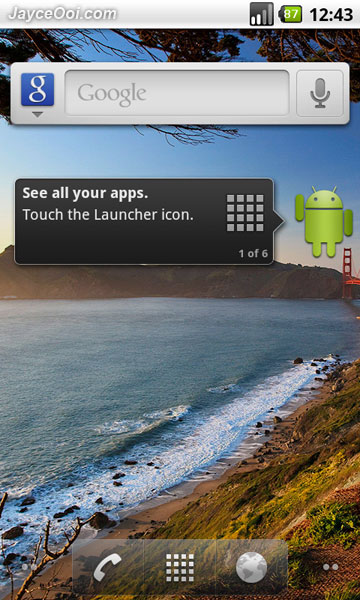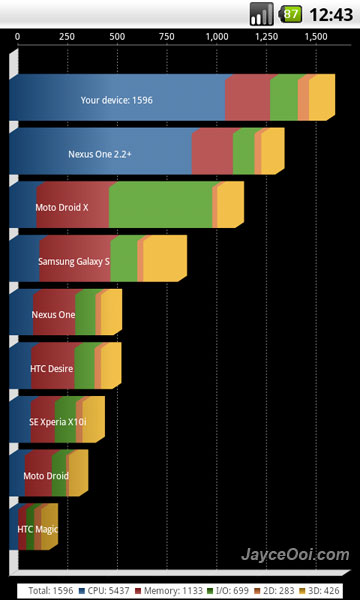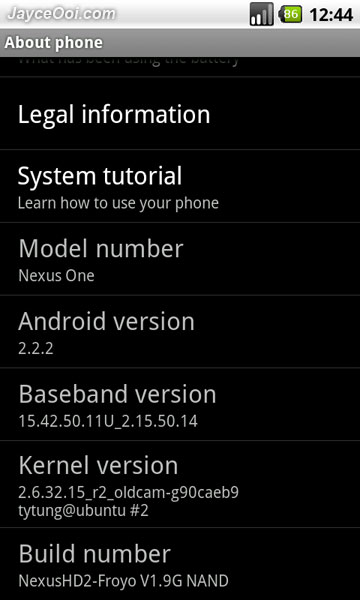 Yeah… 720p MP4 video playback is working on this release. Love it… By the way, let me know if you manage to get EXT partition working on this ROM.
Installation guide ~ How to Install NAND Android on HTC HD2 with ClockworkMod Recovery? (Video)
Download NexusHD2-Froyo v1.9G [Kernel: Tytung r2 oldcam] NAND ROM here.